We have been made aware that families being served by Fox & Weeks are being contacted by individuals requesting payment over the phone. Fox & Weeks will not contact a family requesting payment over the phone. Please contact the Savannah Police Department immediately if you are contacted and asked to make payment over the phone. Please contact Fox & Weeks if you have any questions.
Celebrating the life of
Kathleen Irene Sasser
August 13, 1942 - July 08, 2023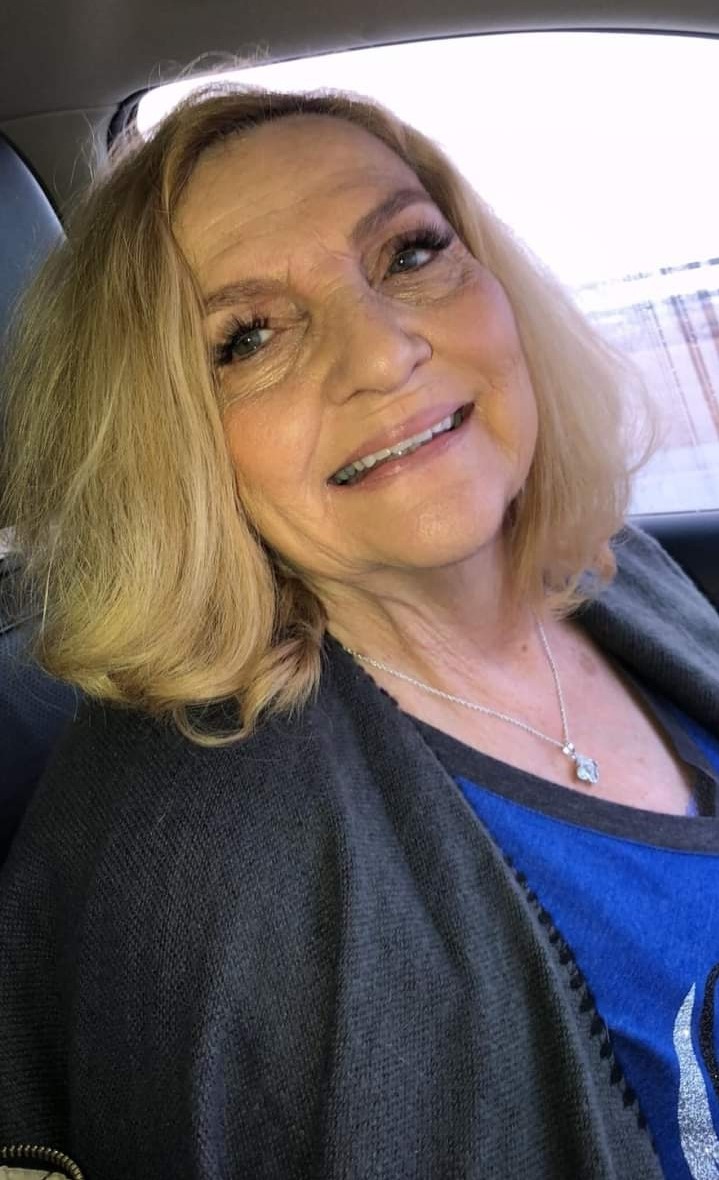 Kathleen Irene Beardon Sasser, 80, passed away on Saturday, July 8, 2023. She was best known by her family as a beautiful, loving, and classy mom, nonna, meme, friend, and sister.
Kathleen always dressed to the nines. She loved fashion, getting her hair and nails done, shopping, and spending time with family and friends. Kathleen was an all-around special person, being everyone's right hand woman. She was employed by Colonial Oil Industries, where she enjoyed working for 19 years.
Kathleen is preceded by her husband, Hinton Ellis Sasser; mother, Elizabeth Irene Hammock; loving stepfather, Ed Hammock; father, Harry Bearden; and brother, Benny Bearden.
She is survived by her daughter, Marsha Michelle Beamon (Sall "Kaso" Un); granddaughter, Dallas Alexis Sasser (who she lovingly raised for 17 years); grandsons, Chance Alexander Cannon, Blake Edward Girardeau, and Kosall Bryson Un; brothers, Amos Haskell Bearden (Faye), Lewis R. Bearden (Kathy); sister-in-law, Bertha Bearden (Benny); and several nieces and nephews.
A visitation will be held from 2:00 to 3:00, Saturday, July 15, 2023, followed by a celebration of life service at Fox & Weeks Funeral Directors Hodgson Chapel.
GUEST BOOK
Kathleen was such a sweet soul with a heart of gold and a smile that greeted you always when I'd stop by her dept at colonial oil back when I worked there! One thing I learned quick about Kathleen was she loved her family, and was always talking about Michelle or Dallas or "My Eddie" and he was the nicest man and adored her. Treasures are the people who make an impact on us while we are on this earth and she did that! Prayers for comfort!
- Donna Thomson, Savannah, GA
Kathleen was a lovely person we were their for each other I was the nurse for Katherleen and my husband Lester when my husband passed I still took care of her she would tell me I need you for my nurse she would get dress come over to the house ask Lester and I how she look we tell her you looking good you got it together to the family In this time of loss may you feel the presence of God love and know that He is always with you
- Elizabeth Bullard, Savannah, GA
Kathleen will be missed dearly!!! I'll never forget our trips with the girls and all the fun times we had together! I am very thankful that you were in our lives!! She will always have a special place in our heart!! She was a great friend to have and wonderful Nona! Such a beautiful soul and a classy woman! We miss you and know you are right next to Eddie. Love Always!!!
- Nicole Kline and Family , Guyton, Ga
Ms. Kathleen, was a beautiful person with a warm soul. She lived next door to my uncle and aunt when I met her and would come over and share lengthy conversation. I loved those mouth watering conversations we'd have about food. She always had a happy disposition. Thank you Ms Kat for the fond memories. RIP.
- Constance Morgan, Savannah, Ga

A candle has been lit!
Sending our Condolences to the Family; Kathleen (Nona) held a Very special place in mine & my children's lives.
- McGough Family , Bluffton , SC
Services under the direction of:
Fox & Weeks Funeral Directors, Hodgson Chapel
912-352-7200