We have been made aware that families being served by Fox & Weeks are being contacted by individuals requesting payment over the phone. Fox & Weeks will not contact a family requesting payment over the phone. Please contact the Savannah Police Department immediately if you are contacted and asked to make payment over the phone. Please contact Fox & Weeks if you have any questions.
Celebrating the life of
Kimberly Nelson Kersey
June 23, 1970 - July 09, 2023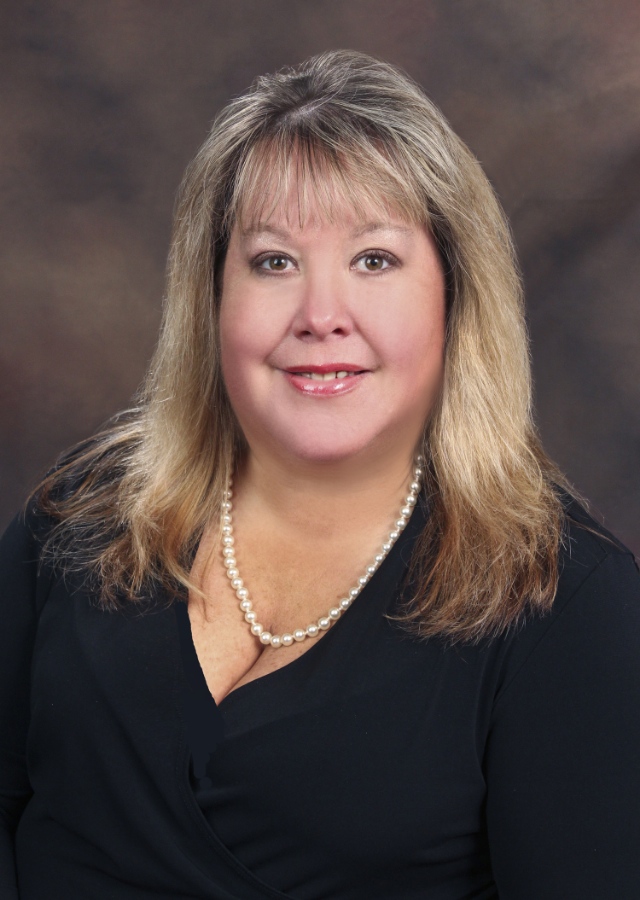 Kimberly Kersey, 53, passed on Sunday July 09th, 2023, at Memorial Hospital in Savannah Georgia. She was surrounded by her loving husband and children.

Kim was born in Savannah Ga. She was well known for her unmatched southern hospitality, extravagant parties and generous heart.

Family was Kim's passion and delight; followed closely by her real estate career, which she never claimed to be a job but rather a joy. Her four grandchildren (Madeline, Penelope, Mia, and Julian) were the reason she lived and fought so very hard. They had the best grandmother the world could've given them!

If you knew her, you knew she was the most selfless person in the world and never wanted anyone to worry for her, so she chose to privately battle her health issues that arose within the past few years. She wanted everyone to remember the best of her, and there was so much of that. For now, her family and loved ones are left clinging to the beautiful memories she left us with and the impact she's made on our lives.

In addition to her husband, David Kersey; Kim leaves behind her son, Thomas M. Kersey (Brittani) and grandchildren Penelope and Julian, of Bluffton, SC ; Daughter, Jennifer Plavcan (Nathan) and grandchildren, Madeline and Mia, of Bluffton, SC; and her father, Wyman Nelson (Linda) of Titusville, FL. She was preceded by her mothers death (Penelope Nelson) in 1988.

The family sincerely appreciates all of the love and compassion being shown and find peace in the village Kim built. She was loved by so many and will be missed beyond measure.

A visitation with family will be held from 5:00pm-8:00pm on Friday July 14th, 2023 at Fox and Weeks Funeral Home, located at 7200 Hodgson Memorial Dr. Savannah GA. 31406.
In lieu of flowers, the family would appreciate your consideration of a donation to https://givesendgo.com/kimkerseymemorialfund?utm_source=sharelink&utm_medium=copy_link&utm_campaign=kimkerseymemorialfund
GUEST BOOK
My husband Tim and I loved Kim and have many fond memories of her. She was always so kind and friendly, helpful, and you knew the second you spoke with her what a kind soul she was; we will never forget her. We are abroad and sad that we cannot attend the service. Keeping Thomas and the whole family in our thoughts and prayers. With our deepest condolences and love, Carol Anne & Tim Hazelman
- Carol Anne Hazelman, Savannah, GA
I am so very sorry. Ms. Karen was the best Agent for me and my husband and will truly be missed.
- Pamela Rountree, Pooler, GA
My condolences to the family and friends. She was a sweet lady. Loved you Kim
- PRISCILLA INMAN, HINESVILLE, Georgia
We Love You KK ❤️
- Thomas Kersey, Bluffton, SC
We are sad to hear of Kim's passing. Our deepest sympathy to her family.
- Cherryl and Ckark Daring, Ridgeland, SC
Alan & I loved Kim and have many years of memories we have together that we will forever treasure. No words can ease the pain. Thankful God brought us all together and made us family. We love all of you.
- Alan & Christine Rogers, Bluffton, SC
We are so very sorry for your loss. Kim was a beautiful person, inside and out! She loved her family so very much and I know she will be greatly missed by all who knew and loved her. Our deepest condolences to you all.
- Tina Edmonds, Beaufort, SC
I am so saddened and shocked by this news. Kim was a ray of sunshine and kindness during the short time knowing her. My first friend in Bluffton but she treated me as if we'd known one another for 20 years. Lifting y'all up in prayer as you navigate this profound loss.
- Carolyn Miller, Bluffton, SC
To my dear family friends and former neighbor's Thomas, Jennifer and each of their precious son and daughters as well as Mr. David Kersey, on the behalf of my side of our Nimmer family I can only speak for us all together in saying that mere words are not enough to express just how much that we both loved your completely unselfish and loving mother but just how much that she truly meant to each and every single one of us! As the absolutely incredibly well worded and stated life celebratory obituary did a fantastic job stating not only was Kim an absolutely incredible mother that did a fantastic job raising along with her husband raising the both of her children and my former neighbor friendsThomas and Jennifer the right way in an incredibly difficult generational time to raise children, but she was doing equally just as good of a job as a grandmother aiding in helping her Thomas and Jennifer raise her grandchildren! Just from my personal life long accounts that I had the privilege of getting to spend time at her unbelievable family and friend parties back when my family were privileged of being her family's neighbors, I certainly as her above extremely well written life celebratory obituary states attest that Miss Kim from my personal great family and friend party memories always worked hard at putting together and throwing some of the very best family and friend parties that I can ever recall attending! Her true and apparent genuine love for each and every single family and personal friends was always extremely apparent to those of us that were at each and every family and friend party that she put together so brilliantly. Miss Kim's unbelievably incredible selflessness and personal service to each individual member of our family was absolutely remarkable and truly had no boundaries! I still to this day will never forget her calling my mom and my younger brother Bryson that absolutely loved sweets and telling them to both walk over to there house because on multiple occasions should would bake batches of brownies for all of us. I know for a profound fact however that my very most memorable selfless and caring memory of Miss Kim came back around 14 years ago back when my younger sister Jordan and I were both college students up in Greenwood, S.C. and sharing a nearby campus apartment while taking sophomore courses at Lander University and I will never ever forget the one absolutely emotionally devastating after course evening while my younger sister and I were driving off from campus to head over to one of our favorite local Greenwood restaurants to get dinner after an extremely long day of Lander course exams I called my mom to just check-up with her to see how her mom and our 2nd grandmother's supposedly routine cardiovascular arterial arterialgram went and what her results were and from the moment that my mom answered my cellphone call all that I could hear from her was absolute utter sobbing and shouting and then she told me that she unfortunately at the moment had to go. After a few hours of anxiously wondering and waiting to find out what possibly could have possibly could have gone on, my mom called my sister and I back to sadly and unfortunately officially know that because my grandmother's arterialgram had shockingly unexpectedly come back highlighting that she had an overall 90% arterial plaque blockage in all 3 of her major arteries leading to her heart and so since my mom and her cardiologist at that time both definitely knew that she was at the timely realm of quickly having a heart attack they had decided and signed off that evening to sedate her and very carefully perform the extremely risky cardiovascular arterial surgical stent procedure of installing all 3 of her main heart arteries with mechanical stents to try to remove as much of her arterial plaque as they possibly could that would as a direct result hopefully immediately improve the blood flow to her heart. To summarize this incredibly kind and selfless tribute memory to Miss Kim, although fortunately my grandmother's cardiovascular arterial stent procedure just an hour after seemingly went successful, because her cardiologist questionably had taken her off of the blood thickening medication that she had been on over the course of her entire adult life because she was Diabetic, she ultimately tragically somehow ended up throwing a major blood clot that spread directly to her brain and fatally killed her. Anyhow, I still to this very day will never personally forget just how absolutely caring and selfless that Miss Kim was to my sister and I just merely 2 hours after my dad had gotten off of my cellphone with me to talk to both my little sister and I to let us know that she had peacefully passed away when she personally called the both of us not just to check-up on each of us to see how we were both emotionally handling our grandmother's passing but even more profoundly if we would like for her to make the 4 hour drive up to Greenwood from Bluffton that very evening at around 8:00 to pick the both of us up and drive up back to Bluffton so that we could be with our family that night! I don't think that there is any better personal life testimony to the absolute loving and selfless life than that! Thomas, Jennifer and Mr. David, I can personally promise you that your mother and wife is truly resting in eternal and almighty peace with our Heavenly Father God and watching out on each of you and your families from up above as one of God's angels and that for my family and I your mother will never ever be forgotten for everything that she so selflessly did for each of us! #R.I.P. Miss Kim!
- Frederick A. Nimmer IV, Okatie,, S.C.
I love you Mom
- Jennifer K Plavcan, Bluffton, SC
Our sincere condolences to the family
- Daring family , Ridgeland , SC
Hey y'all, I'm very sorry to hear about Kim. I always enjoyed seeing her and David and all of you in recent years. She was an awesome person and will be missed by many I'm sure...my condolences to everyone.
- Ronald Kersey, Pooler, Ga.
I'm still so sorry about the loss of your wonderful wife, mother and KK. During our ten year friendship it was clear that she was fully devoted to and adored her loved ones, especially her grandchildren. She was also a very sincere and true friend. We had many fun "adventures" together and I will carry so many warm memories to keep her light going.
- Karen Miller, Guyton, GA
Services under the direction of:
Fox & Weeks Funeral Directors, Hodgson Chapel
912-352-7200