We have been made aware that families being served by Fox & Weeks are being contacted by individuals requesting payment over the phone. Fox & Weeks will not contact a family requesting payment over the phone. Please contact the Savannah Police Department immediately if you are contacted and asked to make payment over the phone. Please contact Fox & Weeks if you have any questions.
Celebrating the life of
Paul H. L. Walter
September 22, 1934 - June 25, 2023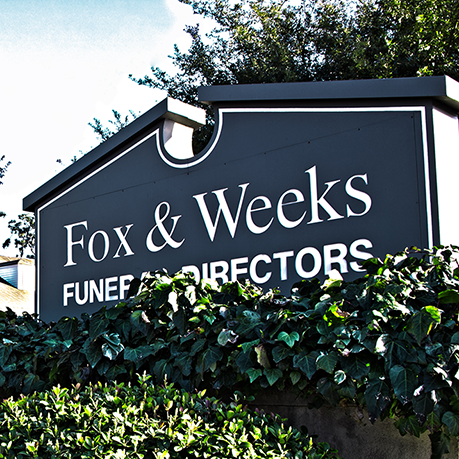 Dr. Paul H. L. Walter entered eternal life on Sunday, June 25 at The Marshes in Savannah, GA. Born in Jersey City, NJ On September 22, 1934, to the late Helmuth and Adelaide Walter, he grew up in Stamford, CT, where he graduated from Stamford High School in 1952. A graduate of M. I. T. with a B. S. in chemistry, 1956, and the University of Kansas with a Ph. D. in 1960. He was a research chemist, 1960-1967 at the Du Pont Co., Wilmington, DE, and also worked in Employee Relations interviewing prospective candidates for positions in research. In 1964-65 he was a visiting chemist at the University of Stuttgart, Germany.
In 1967 he accepted a teaching position at Skidmore College in Saratoga Springs, NY. He served as head of the Chemistry Department and retired as professor emeritus in 1996. Active in the American Chemical Society he served on many committees and was national president. He was also New York state president of the American Association of University Professors. Paul served as an elder and clerk of Session in the Presbyterian Church. He also sang in the choir. Three themes governed his life: 1. We are called. 2. We are responsible for keeping God's creation "very good." 3. Our faith is centered on love. At The Marshes he served on the Resident Council and led seminars on climate change, the U. S. Constitution, and on Russia, which he was unable to complete because of illness.
Survivors include his wife of 66 years, Grace C. Walter, two daughters, Katherine (Dr. Frank Bousquet), Marjorie (Timothy M. Moran); two grandsons, Paul Bousquet (Dr. Rebekah Diamond) and great grandchild, Florence Elizabeth; Daniel Bousquet; sister-in-law, Jean Carpenter of Brookfield, CT, several cousins, nieces and nephews.
A memorial service will be held on Sat., July 15 at 11 am in the Skidaway Community Church on Skidaway Island. A reception will follow the service.
In lieu of flowers, please consider a remembrance to the Skidaway Community Church, 50 Diamond Causeway, Savannah, GA 31411 or the Stamford (CT) Museum and Nature Center,39 Scofieldtown Rd., Stamford, CT 06903.
Arrangements by Fox & Weeks, 7200 Hodgson Memorial Dr., Savannah, GA 31406
Services under the direction of:
Fox & Weeks Funeral Directors, Hodgson Chapel
912-352-7200