We have been made aware that families being served by Fox & Weeks are being contacted by individuals requesting payment over the phone. Fox & Weeks will not contact a family requesting payment over the phone. Please contact the Savannah Police Department immediately if you are contacted and asked to make payment over the phone. Please contact Fox & Weeks if you have any questions.
Celebrating the life of
Richard R. Thetford
Passed away on July 10, 2023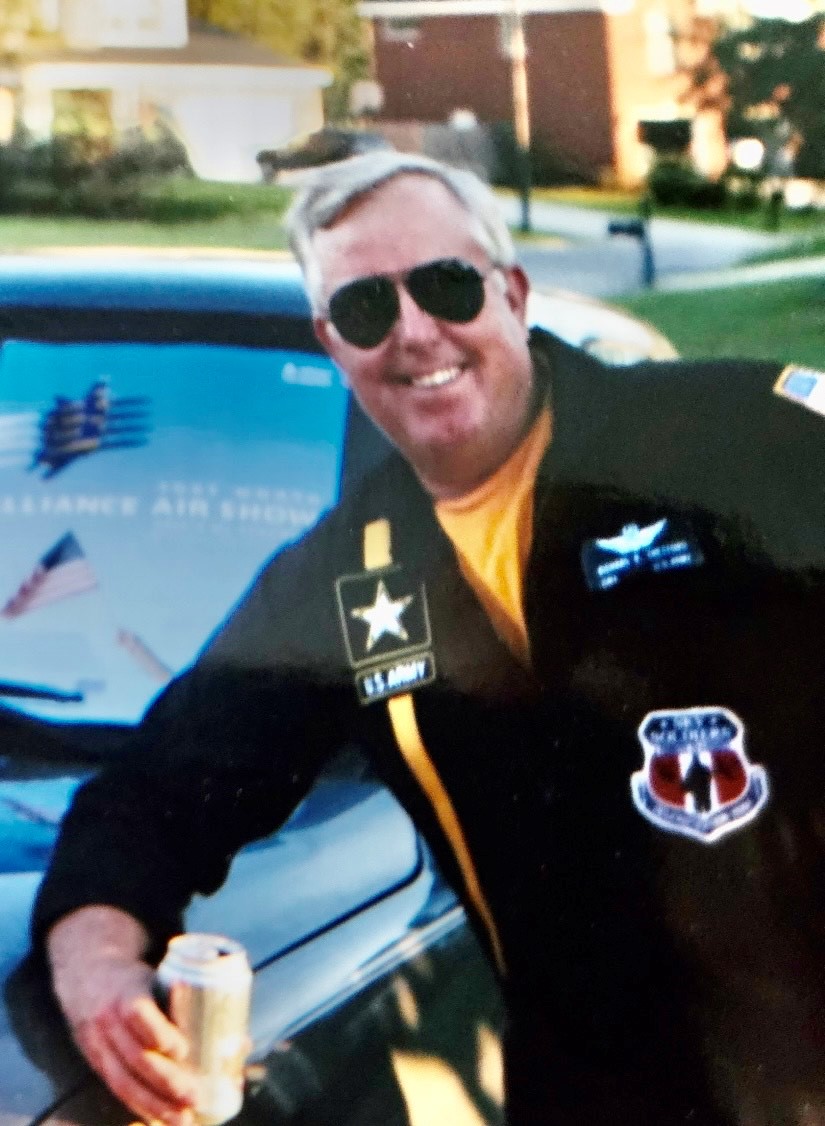 Richard Rust Thetford, a truly badass dragonslayer, died at home in Savannah, Georgia, on Monday, July 10, 2023. In his 65 years of exasperating everyone in sight, he also became the person you turned to first for help, comfort, and a smile to make the day better. He was a friend to everyone—except jerks. He definitely had a problem with jerks.
Richard was born in Wichita Falls, Texas, November 27, 1957. From all accounts he had pretty much a traditional boyhood of falling off bicycles, slicing his hands as he showed off with knives, and doing stupid things to impress girls. It was only later in high school that he discovered his cool side. Soon, he was sharing his amazing talents by reciting, singing, and acting all the Monty Python skits, especially "Ministry of Silly Walks," "The Lumberjack Song," and "Spam." Turns out that he really did have a wonderful voice, which he put to use in the Biloxi High School Choir and quickly found that it was a much better way to impress girls than doing stupid things. By the time he became a Senior he was beyond cool and loved to push boundaries. For instance, he had become bored taking notes in Honors English, so he decided to make things interesting by writing them in three different languages—one page in English, the next page in German, and the third page in Elvish (from The Hobbit). When challenged by the teacher, he delightedly stood in front of the class and read the notes flawlessly—with a big smirk, naturally.
With a strong belief in giving back, Richard then joined the Biloxi Police Department as an officer. Over the next 5 years he helped the good guys, caught the bad guys, was shot at and shot, beaten on and beaten up. He loved every minute of it and would have stayed, but the US Army pulled a Don Corleone on him and made him an offer he couldn't refuse—flying helicopters all over the world as a Warrant Officer. And so, for 23 years he served in parts of the world (Korea, Saudi Arabia, Kuwait, Iraq, Japan) and the US (Alabama. Washington, Hawaii, Texas, Georgia) once again helping the good guys, catching the bad guys, getting shot and shooting back (but not getting beaten on or getting beaten up, thank goodness). All this time, his talent for coolness stayed with him, especially when there was no mission to complete. As one of his commanders said, there was no one he would rather have next to him in combat but Richard . . . but Richard in peacetime was a totally different story.
After retiring he spent a year in Texas as a contractor with an aviation corporation. When that proved to be okay but a little too bland for him, he came back to Georgia. There, he began working for the Department of Defense at Wright Army Airfield, a place where his incredible institutional, experiential, and technical knowledge helped grow the airfield into one of the Army's best. He often said it was the perfect job for him—hanging out with the aviation community, being the go-to guy to get things done, occasionally telling people what to do, and getting to smell jet fuel fumes.
Among Richard's many accomplishments (and what totally cool guy doesn't have many accomplishments) were having a bachelor's degree in criminal justice from Chaminade University of Honolulu, doing graduate work at Boston University, writing music, playing the guitar, being a competition shooter, and knowing all the words to Arlo Guthrie's "Alice's Restaurant" (which Richard made into a Thanksgiving tradition for everyone within earshot by reciting it along with Arlo as a local radio station played the entire half-hour record). He also frequently said he was "bulletproof and invulnerable," a fact that he proved one New Years Eve in Savannah. He and his other half were standing in a parking lot enjoying the fireworks and celebratory gunfire when a spent bullet came whizzing across the asphalt and hit him mildly in the butt (or butt-tocks, as they say in Forrest Gump). He immediately scooped up the bullet and proudly showed it to her, saying, "See! Proof positive that I'm bulletproof!"
Another way Richard served his fellow man was through membership in Ancient Free and Accepted Masons. As a member of Clinton Lodge 54 (Savannah), he enjoyed the sense of purpose that came from working with like-minded men who believe in helping others. Serving as the Worshipful Master for Clinton Lodge three times, he was especially proud of the fundraising efforts by the Lodge to help Shriners Hospitals.
Richard was preceded in death by his father, W. Hugh Thetford; his mother, Janice Crews Thetford; his father-in-law, James Hamilton Hoit, Jr.; and his mother-in-law, Geraldine Gardner Hoit.
He is survived by his wife Betsy Hoit-Thetford, his soulmate of 43 years; son, James Campbell; granddaughter, Natasha Takahashi; brother, Phillip (Mary) Thetford; four nieces, Geneva (Logan) Puryear, Carol (Sam) Moretz, Jenny (Wes) Reed; April (Nito) Ramirez; uncle, Jack Thetford; brother-in-law, James H. Hoit III; and sister-in-law, Linda Peters Hoit. He is also survived by a host of furbabies, most notably R.C. D'Cat.
Richard will be buried at Mountain Home National Cemetery in Tennessee at 11:00 a.m. on Tuesday, July 18, 2023. A graveside service will include the Masonic ritual and full military honors. Arrangements are being handled by Fox & Weeks Funeral Directors (Savannah, Georgia) and Appalachian Funeral Home (Johnson City, Tennessee). A Celebration of Life is planned in Savannah for a later date.
Please pause for a moment on Tuesday and send a bit of love to help this good man on his way. In lieu of flowers, please consider a donation to Shriners Hospital in Richard's name.

GUEST BOOK
My deepest sympathy on Richard's passing.
- Becky Cheatham, Savannah , Ga
Betsy, So sorry to learn of Richard's passing. We spoke on several occasions and he was always witty and engaging. We shared our separate experinces in Biloxi. My thoughts are with you at this difficult time. Steve Smith
- Steve smith, Savannah, Georgia
Dear Betsy, Richard will be missed by all who knew him. He was smart, funny, kind, and caring. He loved you very much. We appreciated his wit and sense of humor. May your memories of him comfort you and remind you of your many years of happiness together.
- Jim and Linda Hoit, Johnson City., Tennessee
So sorry to hear about Richard. He fought the good fight with courage and will never be forgotten. Praying for you during this challenging time. Deepest sympathy and blessings to you.
- Jamie Herbster, Savannah, GA
We are deeply sorry for the untimely passing of this great American and our friend Richard. Our thoughts and prayers are with you Betsy and your entire family during this time of grieving. Richard was my dear friend and fellow Viper. I enjoyed flying with him, being deployed with him, and laughing with him. I'll always remember his quick wit, boundless humor, and engaging personality - and of course his cooking! Boy how Richard could cook. Always thought he could have been a chef - just one of his many talents. I'm sad that he's gone and I'll definitely miss him. Incline, O Lord, Thine ear to our prayers, in which we humbly beseech Thy mercy, that Thou wouldst place the soul of Thy servant Richard, which Thou hast caused to depart from this world, into the region of peace and light; and unite in the fellowship of Thy Saints. Through Christ our Lord, Amen.
- Todd & Julie Brown, Grawn, MI
Summed up Richard to a T. A pleasure and privilege to know and serve with Richard as his Commander and friend. The world is a better place g go or him being a part of it. Betsy, you and the family are always in our prayers and thoughts; Richard too!
- Steve & Michelle Boylan, Leavenworth, KS

A candle has been lit!
Serve with Rich during Desert Shield/Storm. Great guy to be around and certainly helped us all to keep our spirits high. Truely a good man and will be missed!!! STRIKE TO KILL!!!
- Rodney Beeler, Estero, Florida
Though an Apache guy, Rich flew as part of the Army's Cobra flight demo team (Army Aviation Heritage Foundation) in 2007. An avid supporter for the foundation and its mission his work with the foundation significantly contributed to its success. Rich was always willing to jump in and make things happen with a positive we can do this attitude. Deepest sympathy, Best to all , John Woodward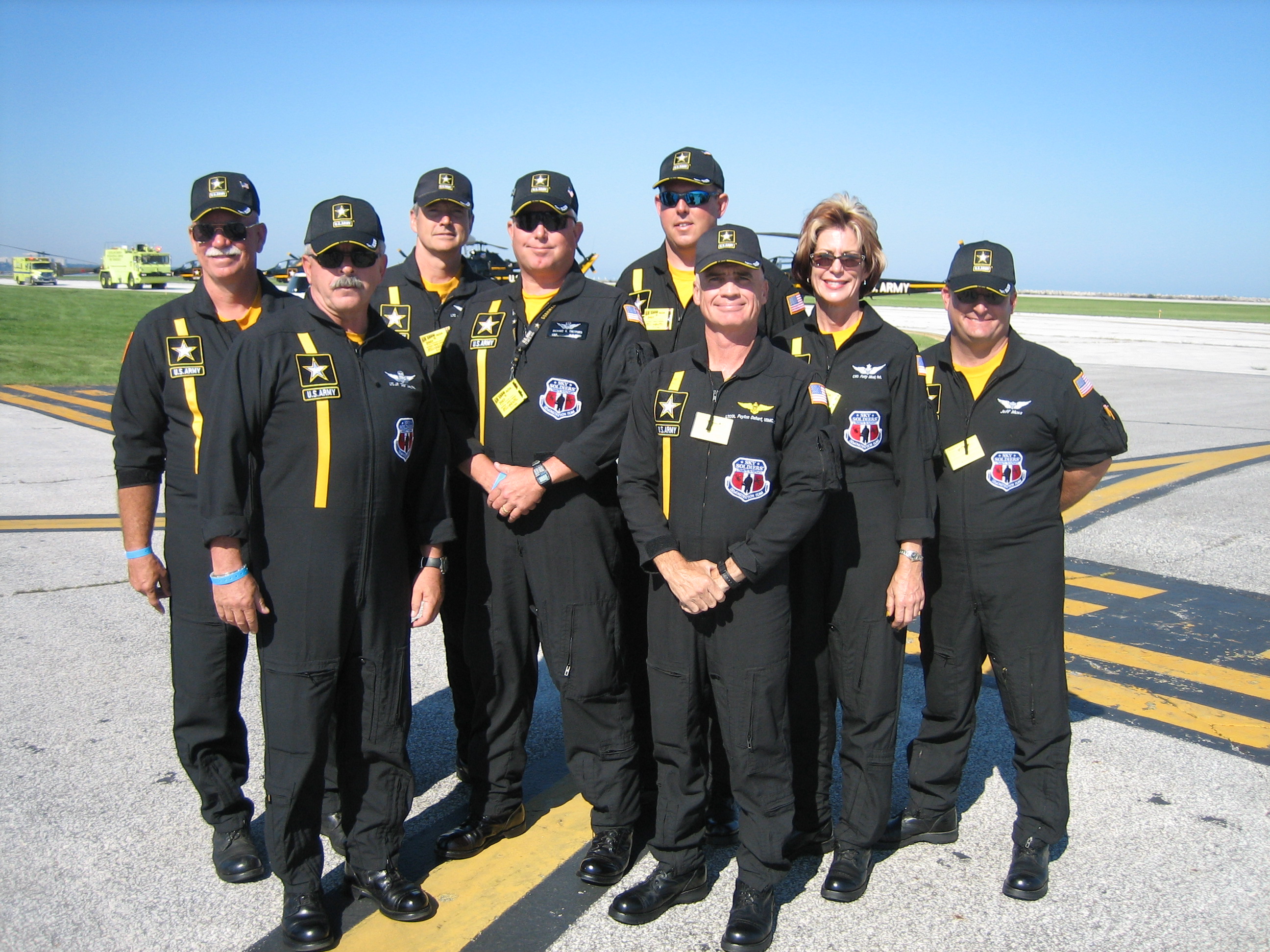 - John Woodward, Marietta, ga
RIP my brother Mason and U.S. Army Helicopter pilot.
- Ralph J. Sabroe, Grants , New Mexico 87020
Please accept my deepest condolences on the passing of Rich. Though we hadn't been in touch for a few years, I remember him as always upbeat and optimistic. Always a joy to be around and hear his stories. It saddens me that he passed at such a young age and he will be greatly missed. He was a true patriot and loved to serve. God's comfort on your entire family.
- Jerry Krometis, Ozark, AL
A great guy. An appropriate picture. Really sad to hear this as it is happening to my friends all too often. One of the best obits I've ever seen. Rest in peace my friend.
- Jerry P Mellick, Spokane Valley, WA
Although Rich flew Cobras at the time and my self in Hueys with the Foundation we share a few beers together. He was funny, witty and fun to hang out with. A colorful character for sure. You will now always have clear sky's and tailwinds. RIP
- james p brennan (Jim), douglasville, GA
Deepest condolences Betsy and loved ones. As evidenced by this well written obituary, Richard was an absolute joy to know. May the memories of his ever smiling face bring you comfort during this difficult time. Tom and Annette
- Tom and Annette Stewart, Las Cruces, New Mexico
My deepest sympathy to Richard's family. I had the privilege of flying with Rich when he was with the Army Aviation Heritage Foundation out of Hampton Georgia. For the past 4 or 5 years I would always run into him at his hangar at KSAV with his Diamond and we talk aviation and politics, not a good combination. He will be truly missed. Blue skies and a strong tailwind.
- Don Conaway , Bluffton , SC
Richard was the best friend, the best buddy, the best partner ever. We put alot of miles in that Biloxi Police car together. I will miss him so much. Her personality is well described in that wonderful obituary.
- Pat Milligan, County Donegal, Ireland
The only man I knew who could tell as many stories and maybe even better at it than I was. Only met him a few times but treasure the memories.
- Doug Green, Stella, ON
Sorry to hear about Rich. He was a great person. He and my brother Steve flew together in Hawaii in the 80's. I had the opportunity to fly with him on several occasions. He was a great pilot. I told him one time that he needed to be on his best behavior, because Mr. Speights would be watching him. RIP, young fellow.
- Frank Speights, Jackson, Ga
So sorry for your loss. Rich and I flew together in Desert Storm . Rich could always put a smile on my face . You've made your last flight Rich . John 16:33
- Bill Warganich, Gatlinburg , Tn
Sending my condolences to Mr. Richard's family and friends. I don't know him but he sounded like a really cool guy to know and love from his obituary. Weeping may endure for a night but joy comes in the morning. Keep his memories alive until you meet again.
- Hope Allen , Savannah , GA
Richard buddy it's Bill, I know you won't read this but you already know I always appreciated your advice and working together. When you get to heaven make sure the Angels are flying correctly. If not I am sure you will have a class organized as soon as possible. Rest in peace brother. Betsy we are deeply sorry for your loss.
- William Phipps, Wiesbaden, Germany
Sending my condolences to Richard's family and friends. He was funny and a colorful character for sure. May your memories of him comfort you and remind you of your many years of happiness together.
- Sandra LaCoursiere, Rincon, GA
My connection to Richard is through my longtime dear friend, Betsy, when she hired me to teach some classes at Kapiolani Community College in Hawaii. Clearly she adored her husband from so many things she said and has written over the years. My heart aches for Betsy. And after reading his obituary I can see why she adored Richard. He was obviously an amazing character. So sad did he had to leave so soon. 65 is the prime of your life nowadays. Betsy, I'm so sorry for your loss. Keeping you in my prayers
- Carol Fetzer, Provo, Utah
We did not know Mr. Thetford but we appreciated his witty obituary and my 18 year who plans to be a Warrant Officer/Apache pilot loved reading this and said he bet he was "The Man!" We send out prayers to his family and appreciate his service.
- The Moore Family, Savannah, Ga
Rich was a great Patriot, Exceptional Aviator, and a good friend. He was full of life and always wanted to do what was right for his country and fellow man. He loved adventure as can be seen by his many deeds and travels around the globe. The world is a better place because of him. I have known Richard from when we worked together at the infamous Aviation TSBn to the present. Somehow Rich always found a way to get more time in the cockpit! He had a quick wit, great humor, and exceptional intelligence. He left behind a wonderful wife and family of which I'm sure he was an tremendous inspiration to. A fighter till the end, he will surely be missed.
- Kevin McKay, Richmond Hill, Ga
Betsy, I am so sorry for your loss. You have been through a lot this year. May it comfort you to know that many friends have you in their thoughts and prayers.
- Dale Ashworth, Savannah, GA
Richard was such fun the time I lived in Biloxi with him, I will never forget when he always came by my Dads house while on duty Biloxi P D and watched Chips on Tv with my dad and I a few times, He always told me it was required on the job training watching Chips. We lost track for many years then became facebook friend years ago and caught up on old times, My prayers to the family as Richard was a great person and funny person to know, RIP Richard
- Richard Williams, Grand Saline, Texas
I was looking for a friend named Ricky Rust on the internet and found this obituary. He isn't my friend, but he seems like a really awesome and cool guy. I am sorry for your loss.
- Holly McNorton, Prescott Valley, AZ
Services under the direction of:
Fox & Weeks Funeral Directors, Hodgson Chapel
912-352-7200