We have been made aware that families being served by Fox & Weeks are being contacted by individuals requesting payment over the phone. Fox & Weeks will not contact a family requesting payment over the phone. Please contact the Savannah Police Department immediately if you are contacted and asked to make payment over the phone. Please contact Fox & Weeks if you have any questions.
Celebrating the life of
John J. White
August 03, 1945 - July 06, 2023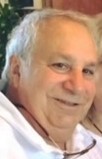 John J. White, 77, of Savannah, GA, sadly left us on Thursday, July 6, 2023 following a long illness.
He is survived by his wife, Kathleen White, a daughter, Jennifer Hagan, 2 sons, Christopher White and Brian White, a sister, Bessie Kicklighter, a brother, Richard White, 4 grandchildren, Carson, Jack, May, and Talmadge, and several nieces and nephews.
A private viewing was held by his loving family in his honor.
Please make a donation in his memory. to the American Cancer Society, P.O. Box 6704, Hagerstown, MD 21741.
GUEST BOOK
Dean & family So very sorry for the loss of your uncle.. You and all your family will be in our prayers Judy and Paul Ganem
- Judy Nease Ganem, Poiler, GA
Jennifer, Mathew Jack and Carson, We are so very sorry for your loss. You and your family are in our prayers. Karen, Mark and family.
- Karen Koerth Iacino, Savannah, GA
Jennifer, Mathew Jack, Carson and the rest of your family we are all thinking and praying for you all as you celebrate John's beautiful life. I have only heard wonderful stories about John through out his life through his daughter Jennifer. I know he had a wonderful sense of humor and loved each of you very much. Please know we are praying for comfort and peace for your family.
- Ann, Eric, Jack and Anna Anderson, Alpharetta, GA
RIP my good friend....you and Kathy were great travel companions, I enjoyed our trips to Lake Tahoe, Vegas, and golf trips....I enjoyed our many card games and just going out for dinner and drinks. You were the God father of my son Kyle and just a good friend....Im so glad your pain has gone away and you are on your way to heaven with our lord and savior. May peace be with you and your family as they try and recover from their loss. You will be missed my friend ....love you Carl
- Carl Kamppi, Statesboro , Ga
So sorry to hear of John's passing. We worked together at the RR for many years. Great memories he was a great guy. Sadly missed RIP
- George Hodge , Savannah, Georgia
Kathy and family I'm so sorry to read of Johns passing. He was an outstanding man and will be missed by all. Love and prayers
- Leslie Prouty, Savannah, GA
I met John and Kathy many years ago through Kathy's sister Margaret. John always made me feel genuinely welcomed when Margaret and I came to visit them many times. He always treated us 3 girls to dinner out and then let us have fun the rest of the time. I enjoyed our many conversations and he was truly a wonderful man! My husband Tommy, who passed away a few months ago, held high respect for John. I will miss John but will cherish all the good memories. Kathy and family, all of you have my sympathy. You took excellent care of John for many years of his illness. Sometimes people don't realize what a caregiver goes through but I do. May God help ease your grief and help you adjust to life without your beloved John. Love to all, Gretta
- Gretta Mullis, St. Augustine, FL
Brother we are all going to greatly miss you. Cathy was your angel by your side all the time. You made a big inpact on everyones lives you touched . You are with Mama and Daddy, Randall & Randy lookiing out for all of us. Can not say thank you enough for being a major part of mine and Bessie life. love for ever will keep in touch with Cathy She is a major part of our family and will continue to be.
- richard White, atlanta, GA
I am so so sorry for your loss. John made everyone feel good with his smile, he was always smiling , a great person, loved him.
- Maria Vick. Malham, Valdosta, Georgia

A candle has been lit!
White family, please know you all are in our thoughts and prayers. It was honoring working with John, he was an amazing person may he have everlasting peace. I will lift up mine eyes unto the hills, From whence cometh my help. My help cometh from the LORD, Which made heaven and earth. Psalm 121:1-2 KJV. ~Hines/Washington families
- Sandra, Anthony and family, Savannah, GA
Sorry to hear about John's passing he was a good friend and a good man
- Danny b kaminsky , Savannah , Ga

A candle has been lit!
Very sorry for your loss.
- Stanley devegter , Savannah , Georgia
My friend John White U and your family have been in my prayers for a long time I will continue to pray for Kathy and your kids and all your family but for you Brother you can RIP the fight is over you won the right to be in Heaven may God Bless
- Jimmy Hog DeLoach and Betsy , Savannah , Ga
Chris, so sorry to hear about your father. I have good memories of working with him at the RR.
- Doug Burford, TYBEE ISLAND, Georgia
Services under the direction of:
Fox & Weeks Funeral Directors, Hodgson Chapel
912-352-7200
A Private Service Will Be Held