We have been made aware that families being served by Fox & Weeks are being contacted by individuals requesting payment over the phone. Fox & Weeks will not contact a family requesting payment over the phone. Please contact the Savannah Police Department immediately if you are contacted and asked to make payment over the phone. Please contact Fox & Weeks if you have any questions.
Celebrating the life of
Steven Edward Elkins, Sr.
March 23, 1968 - July 02, 2023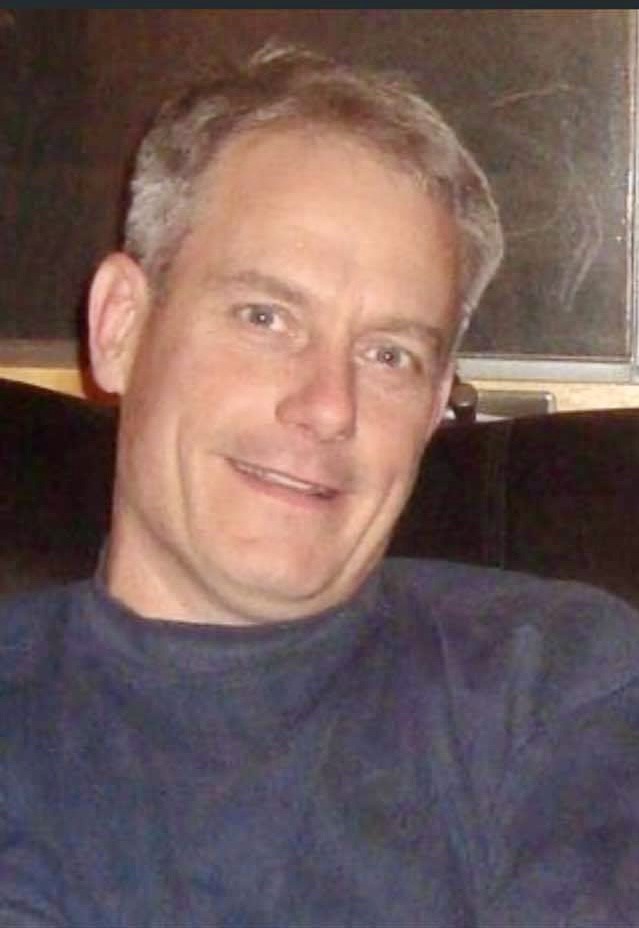 Steven Edward Elkins, Sr., 55, of Hortense, Georgia, formerly of Savannah, passed away Sunday, July 2, 2023. He was born March 23, 1968, in Savannah, son to the late James Parker Elkins and Doris Ellen Shuman Elkins. Steve was a historic preservationist and did rehabilitation and restoration of historic buildings for the government. e He was a member of the International Bricklayers and Allied Craftworkers. Steve loved his family and his granddaughter Emma brought him so much joy. He loved skydiving, the outdoors, fishing and woodworking. Steve loved his country and the Georgia Bulldogs.
Survivors include his wife, Tonya Parham Elkins; children, Stephanie Loree Elkins, Steven Edward Elkins, Jr., Matthew Earl Elkins, Thomas Parker Elkins, David Jordan Sykes, and Paige Nichole Sykes Everitt (Ryan); granddaughter, Emma Loree Elkins; and a brother, Douglas Elkins, and his beloved dog, Percy.
A visitation will be from 11:30 until 1:30 at Islands Christian Church, on Friday, July 7, 2023, followed by a funeral service at 1:30 with Pastor Larry McDaniel, Sr. officiating. Interment will be private.
GUEST BOOK
There are never the right words in moments like these. My heart breaks for each of you. I pray that the peace that passes all of our understanding rest upon you. Much love to you Tonya, and many prayers for the entire family.
- JulieAnn Sturgess Therrell, Savannah , Ga
God be with you all I love you Tanya
- Gina Giles , Mcdonough , Ga
I am so very sorry to hear news of Steve's passing. He was a wonderful person and a friend since childhood. I hope and pray that his family can find a margin of comfort and peace in all of the memories that they have made throughout the years…prayers for his children, his wife and his loved ones…you will be missed friend.
- Kenya Baker, Rincon, Ga
My love and prayers will always be with you, Tonya, God works in mysterious ways. Know that I'll be there to lean on. Dad.
- Bubba Haupt, CUMMING, GA
Tonya, We are so very sorry to hear about Steve. Our hearts are broken for you and the children. May God wrap His loving arms around each of you and bring peace and comfort now and in the days ahead. Tonya , We love you and will be in continued prayers for you and family. Cousin's from Ninety Six, SC Brenda B Stewart Brenda B Hill
- Brenda B Stewart, Ninety Six, SC
I'm so sorry to hear of Steve's passing. I've known him since our High School days. He's always been such a good guy . Prayers for his family.
- Janett, Port St. Lucie, Florida
Prayers are with you always. I'm so very sorry for your loss. God Bless
- Dee Dorsey, Topeka, Kansas
May God wrap His loving arms around everyone who loved Steve. I pray that God will comfort all of your hearts. Although we never met, I felt like we knew each other from all the sweet pictures that Tonya used to post on Facebook. My sincere love and prayers are with you all. Sincerely, Sharron Altman
- Sharron Altman, Statesboro , Ga

A candle has been lit!
- Anderson, Wilmington Island, Ga
Services under the direction of:
Fox & Weeks Funeral Directors, Hodgson Chapel
912-352-7200
Visitation

11:30 a.m. - 1:30 p.m. on Fri, July 07, 2023

Islands Christian Church
4601 US-80 E, (map)


SAVANNAH GA 31410
Funeral Service

1:30 p.m. on Fri, July 07, 2023

Islands Christian Church
4601 US-80 E, (map)


SAVANNAH GA 31410