We have been made aware that families being served by Fox & Weeks are being contacted by individuals requesting payment over the phone. Fox & Weeks will not contact a family requesting payment over the phone. Please contact the Savannah Police Department immediately if you are contacted and asked to make payment over the phone. Please contact Fox & Weeks if you have any questions.
Celebrating the life of
Thomas (Tommy) Wesley Culbreth
Passed away on June 28, 2023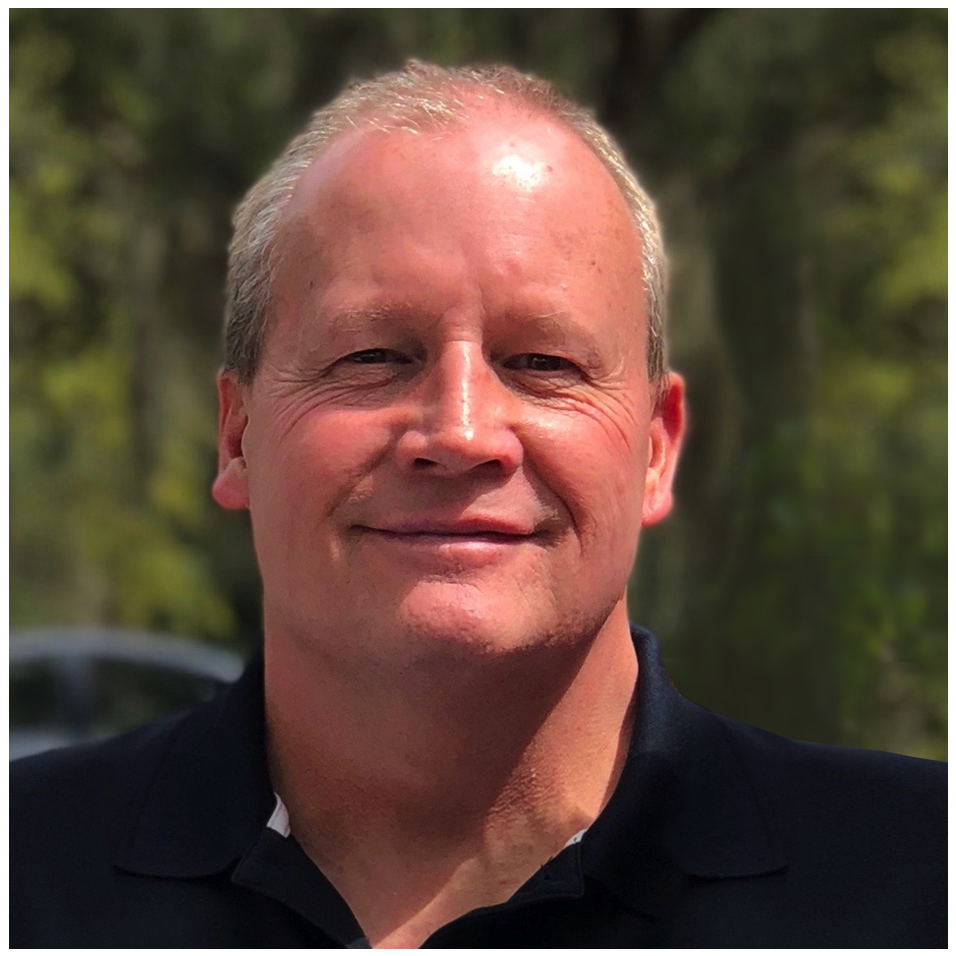 Thomas (Tommy) Wesley Culbreth, 68, passed away unexpectedly at his home on Wednesday, June 28th, 2023.

Born and raised in Atlanta, Georgia, he was a son of the late John Wesley and Helen Payne Culbreth. He graduated from Peachtree High School, and later completed his Bachelor of Arts degree in Biblical Studies at the Antioch Bible College Institute & Seminary. He was a member of Bible Baptist Church in Savannah, GA.

During his time in college, Tommy met his wife, Dawn Zipperer Culbreth of Savannah. They wedded on February 25, 1978, and were married for 45 years. They have two sons together, Dustin and Travis (Travis is predeceased due to SIDS). Tommy worked as a mortgage banker for over 40 years and found his passion and hobbies recreationally in motorsports. He was an active member of the SCCA and enjoyed all things speed, be it on two wheels or four.

Surviving are his wife, Dawn Culbreth; son, Dustin Culbreth (Thao), all of Savannah; sister, Marilyn Scheiwe (John) of Duluth, GA; two grandchildren, Leyna and Wesley; and several nieces and nephews.
A funeral service will be held at 11:00AM on Friday, July 7th, 2023 at Bible Baptist Church. Visitation will be held at the church from 10:00 a.m. until 11:00 a.m.
In lieu of flowers, memorials may be made to SIDS foundation or Bible Baptist Church, 4700 Skidaway Road, Savannah, GA 31404.


GUEST BOOK
We are so sorry for your loss. You are all in our thoughts and prayers. We will miss seeing Tommy every day walking to the mailbox or outside with those two idiot dogs that he loved so much. We will never forget him. We love you and you know we are right next door if you ever need anything.
- Nancy Rowland & Marilyn Florie, Savannah, Georgia
Sweet Dawn, Dustin, Thao, Leyna & Wesley we are so sorry you are facing this time of grief. Tommy will definitely be missed until we see him again in Heaven. No more aches and pains. No more heart or lung issues. I'll miss his corny jokes and sayings and especially his laugh! I love you all so much!!
- Darlene Meyer, Suwanee, GA
Dawn and family, Ken and I want you to know how much we appreciated Tommy's visit earlier this year. He took the time to share his experiences with Ken to encourage him in his recovery process. Ken knew him much better than I did and fondly remembers the days when he and Tommy would go out soul-winning. So grateful that we will see him again some day soon. We are praying for you and your family as you try to adjust your lives, and we love you.
- Patricia J Howard, Savannah, GA
Dawn and family, I am so sorry to hear about Tommy. Heaven gets sweeter every day. I hope you know, I will certainly be praying for you all, that you will feel the loving arms of the savior wrap around you and comfort you. ❤️
- Lesley Shipley, Hendersonville, NC
You and your family will be in our thoughts and thoughts-so very sorry for your loss
- Holt, Hilliard , Ohio
To my dear friends Dawn, Dustin, Thao, Leyna and Wesley,..I will miss Tommy and his quirky personality so much...no one to give me a hard time...but I always knew he was just kidding and I would give it right back to him! Many times after church we would go to Hilliards for lunch and he would give the girls (my great granddaughter is best friends with his granddaughter Leyna) money to play the machines...he loved and spoiled the girls! We enjoyed hanging with the family and hearing stories about things I knew nothing about! Haha!He was a special friend and my great granddaughter and I will miss him very much..Much love and prayers to all the family during this difficult time...
- Diane Calhoun, Savannah, Ga
Dawn & family, I am so sorry for your loss, Tommy was a special man, husband, father & grandfather, Heaven gained another soul. My thoughts and prayers are with you and your family.
- Brenda Smith , Savanah , Ga
So sorry for your loss. Praying for you and your family!
- Shannon Taylor muse, Villa Rica, GA
Dear Dawn and family, We have so many great memories of your dear husband and you. Praying God will bless and comfort your hearts at this time as only He can. What a joy to know Tommy and Travis are reunited in heaven and that we will join them one day soon. Love in Jesus, Ray and Brenda
- Ray and Brenda Turner, Hampton , GA
I am forever thankful that Jesus blessed and refreshed our friendship for nearly 50 years. Through thick and thin, we always by Gods grace found ways to keep in touch, encourage, listen, support in prayer. Tommy set the standard for determination, drive, and intensity. For me, he lived out the Word "a friend who sticks closer than a brother". I rejoice that Tommy, absent from his painful body, is now more fully alive than ever. And knows perfect joy, peace and healing now and forever more. My sadness is just that I miss my friend. But that is temporary. As my earth life suffers loss, my eternal life is getting bigger, better and will be exceedingly best.
- Michael Rose, Huntsville, AL
My sweet Dawn and family, there are so many memories. I do not know where to begin except it all started in those early years before we were all married. Kin, Ray, Tommy, and Mike Rose and all of us. We've had some good times. We've all moved and have done different things but we will always be tied together with those memories. My heart goes out to you and Dustin and your sweet grandchildren. Prayers and hugs to you through this difficult time . Ray and Vicki Bachman Alpharetta,Ga.
- Ray and Vicki Bachman, Alpharetta, GA
Dawn: Tommy was such an inspiration to so many of us at BUA! I'm so sorry for your loss. Deanne Young
- Deanne Young, Warner Robins, Georgia
To the Culbreth Family.. You have our deepest condolences during this time. Heaven has truly gained an angel. Tommy graced our office with his smooth and suave personality and he will be missed by the Savannah Branch Team. Sending love.
- Georgia's Own Credit Union Stafff, Savannah, Georgia
Dawn and family we are so sorry for your loss of husband and father and grandfather. Tommy was a big blessing in those early years at BUA and what a tremendous soul winner. We've been keeping you and the family in our prayers. What a grand reunion that will be when we the Lord calls home.
- Tommy & Debbie Foskey, Loganville, Ga
Dawn and Dustin and family, I am so sorry for your loss, Tommy will be greatly missed! Such a beautiful smile he had for everyone he always welcomed everybody! Iam so sorry Dustin I never got to ride in his red Porsche like you always said, not to worry my daddy Miss Annette will take you for a ride in his red Porsche! Dawn you told me back then be ready to go fast! I will miss those Savannah Bay Ct days we had with you all! Miss you guys so much so thankful for Facebook that we are able to stay in touch! Wish we could be there for both of you if we were at our South Carolina place we would be there in a minute we love you guys! Let all the wonderful memories you have of him give you comfort at this most difficult time!!! Let your faith give you strength, love and peace!!❤️❤️❤️Hugs and prayers are coming your way always! Heaven got the sweetest of angels and Travis gets to welcome him! Love love you all so much! Let's make a promise that will stay in touch and when we're in South Carolina, we come visit you or you guys come visit us!!❤️❤️❤️❤️
- Annette Lilly, Mckinney,, Texas
Glenn and I are so very sorry to have just found out about your loss. We will be praying for you, Dustin, and the rest of your family. Love, Glenn and Cathy
- Cathy Meyer, Madison, Al.
Dear Dawn and family. We send our loving sympathies at the shocking news. Tommy is now with His Jesus, whom he served with great fervor. We will forever be grateful for his obedience and passion for helping those who were down. He literally saved our son's life, for which we will be eternally grateful. With much love, Ann and Randy
- Robertson, Savannah, GA
Services under the direction of:
Fox & Weeks Funeral Directors, Hodgson Chapel
912-352-7200
Visitation

10:00 a.m. until 11:00 a.m. on Fri, July 07, 2023

Bible Baptist Church
4700 Skidaway Road (map)


Savannah GA 31404

912-352-3020
Funeral Service

11:00 a.m. on Fri, July 07, 2023

Bible Baptist Church
4700 Skidaway Road (map)


Savannah GA 31404

912-352-3020