We have been made aware that families being served by Fox & Weeks are being contacted by individuals requesting payment over the phone. Fox & Weeks will not contact a family requesting payment over the phone. Please contact the Savannah Police Department immediately if you are contacted and asked to make payment over the phone. Please contact Fox & Weeks if you have any questions.
Celebrating the life of
Patrick Alan McGhie
Passed away on June 27, 2023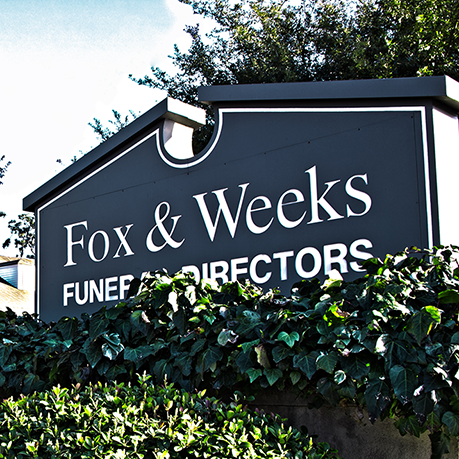 Patrick (Pat) McGhie, 74, died June 27th, 2023 under the care of Hospice Savannah, surrounded by his wife, children, and his beloved dog, Maggie.
He was born September 23rd, 1948 in Detroit, MI. He served in the United States Army and upon his discharge, he enjoyed his career at Hydromation Inc before moving to Hudson, NH in 1991 for employment and retiring to Savannah, GA in 2015. During retirement he enjoyed his summer trips to Eagle's Cove RV Resort in Bryon, MI.
Pat thrived on the communities cultivated from his hobbies and volunteer efforts. His passions included motorcycling where he enjoyed being a part of the Iron Butt Association and Rolling Thunder for many years, HAM radio where he would help with emergency communications during natural disasters, and so many more including veterans advocacy, chess, dog fostering, photography, and computers.
Pat is survived by wife, Virginia (Ginny) McGhie; his children, Sharon Kwolek (Richard) and Scott McGhie (Morgan); his stepchildren Leesa Cooper (Scott) and Joseph Ayres (Tiffany); and his siblings Linda Manning and April McGhie. Pat is also fondly remembered by his twelve grandchildren and nine great grandchildren. Pat was predeceased by his first wife of 40 years, Ethelyne (Lyn) McGhie in 2018. He was also predeceased by his siblings, Thomas McGhie and Michael McGhie.
Visitation will be 12:30 p.m. to 2:00 p.m., Friday, June 30, 2023 at Fox & Weeks Funeral Directors, Hodgson Chapel.

Funeral Service will be 2:00 p.m., Friday, June 30, 2023 at Fox & Weeks Funeral Directors, Hodgson Chapel. Burial will be in the Greenwich Cemetery.

Remembrances may be made to GRRR (Georgia Rescue, Rehabilitation & Relocation), 6609 La Roche Avenue, Savannah, GA 31406, or Hospice Savannah Foundation, P.O. Box 13190, Savannah, GA 31416.
GUEST BOOK
To the family of Mr. Pat, as he was affectionately known. I met Mr. Pat through my daughter Michole. The two of them were the perfect definition of a true and caring neighbor . Oh, how I wish we as people would love the way love should be shown. Our hearts ache along with all of you. We as a family will forever keep Mr. Pat in our hearts . Praying God's strength for all of us. In the love of Christ, Phyllis
- Phyllis Jenks, Savannah, GA
Pat will be very missed, met him through ham radio and helped him purchase his first banjo. Taught him his first ever song as well. Such a great man -Aaron, KM4TQD
- Aaron Turner, Bloomingdale , GA
Pat will truly be missed. He was a great member of the motorcycle community still remember the many many RTE when I was able to see him. He even came and visited my father and I on our cross country trip many years ago. Ride in Paradise Pat.
- James McCormick , Tampa, Fl
I miss my old friend with whom I shared many miles riding with Rolling Thunder, New England Riders, Iron Butt and so many other rides and events. He was so dedicated to veteran issues, his friends and family. He will be deeply missed by the many people whose lives were made better by knowing him.
- Richard James Hamblen, Palmer, AK
Ginny and family, I am so sorry for your loss. My husband Gary (passed 4/19/22), and thought so much of Pat. He liked visiting with him and talking ham radio and motorcycles together. I'm sure he and Gary will meet up and share their life experiences once again. He was a very talented man. His photography was out of this world. Till we all meet again, take comfort in knowing that he is in God's care now and no longer in pain. Peace and comfort during this trying time. Linda Arms (wife of Gary Arms)
- Linda Arms, Guyton, GA
Pat was a generous soul that always looked to help others. He was a good friend to many and a supporter of animals. He will be missed greatly but always remembered fondly. Godspeed RockyNH
- Mike & Cindy Newton, Kings Mountain, NC
We are very sorry for your loss .chuck knew him through ham radio. Your family and maggie and bear are in our thoughts and prayers.sincerely,chuck cook
- Chuck and karen cook, bloomingdale, Georgia
So sorry to hear of your loss we only met Pat once during our RV van travels but follows one another on FB since you will be missed my sincere condolences to family and friends
- Jacqueline Sanchez, Naperville , Illinois
Cheryl and I only became friends with Pat and Ginny with in the last two years. Follow the family on face book, enjoyed the comments and photos. Cheryl and I will missed Pat, and the prays are in our heart for the entire family.
- William Lemon and Cheryl Lemon, Leesburg, FL
Pat was a good man! I met Pat through the ARES group and the HAM radio community! Always good to chat with him on the radio! KB1WEI de KG4QIQ, rest easy my friend, your work here is done!
- Scott A Eisenhart, Guyton, GA
Pat was a friend to all who had the chance to meet him. We met through our mutual love of motorcycles and eating! No restaurant was too far if it meant getting together with friends for a couple of hours. Pat will be missed. Prayers to the family.
- Mike McCormick, Tampa, FL
So so sorry to see a good man gone so soon. I had made friends with Pat & Ginny this past yr.and there was never a time that man never send me a thumbs up on all the comments I sent ...I enjoyed being friends with him/& his wife even though she never answered me ..he seemed like a great man and I'm sure he won't be forgotten in anyway ...my condolences go out to his newly married wife Ginny and the rest of the family in this difficult time RIP..PAT McGHIE...u are in God's hands and no more suffering ..u went through alot.my friend rest in peace!!!!
- Cindy dehn, Stockton, New York
My Uncle Pat was an amazing man. Who shared so much of his camping adventures and other family adventures with others. He will be missed by everyone who got the chance to know him. To everyone in his family my prayers go out to all of you.
- Jessica Manning , South Lyon , Michigan
I knew pat and Lynn from his time in NH, we met through motorcycles. Sure miss you Pat..
- Dave Gula, Epsom, Nh
My sincere condolences to all who knew and loved Pat. We both were part of the Roadtrek Van group and met in person at the Bar Harbor Campground in Bar Harbor Maine. I'm so thankful I was able to meet Pat. He is now in God's loving hands.
- Vicki Faulkner, Myrtle Beach , SC
Pat will be missed by all who ever knew him. I met Pat about three years ago. He was an RVer and a YouTuber (just two of his talents). Pat helped guide me as I purchased my first camper van. After I had it a couple of months, Pat set up my first camping trip so that he could be there to offer assistance. He also gave me pointers on starting my YouTube channel. We've been good friends since. Godspeed to you Pat. Heaven picked up a winner.
- Mark Levin, COLUMBUS, NC
To the family of Pat McGhie and his wonderful wife Virginia McGhie(my Mother), I send my utmost condolences to you all. Unfortunately I never got to meet the man who made my mother the happiest I've ever seen her and regret that I was never able to meet him and his family in person. My soul is saddened that such a good man has passed, but to much better place with The Lord in Paradise. My sincere condolences with all the love in my heart. Eric Scott Turner
- Eric Scott Turner , Fort Collins , Colorado
So sorry to hear of Pat's passing after his fight with health issues throughout 2023. My deepest sympathy, thoughts & prayers for Ginny and the entire family.
- Gary Miller, Livonia, MI
Our Deepest condolences>
- Rolling Thunder®, Inc. Chapter 2 NH, Claremont, NH
Our Deepest Condolences. RIP Pat
- Rolling Thunder Chapter 2 NH Bill Dufour (President), Claremont , NH
What a wonderful man. Pat will be missed by many but his spirit lives on.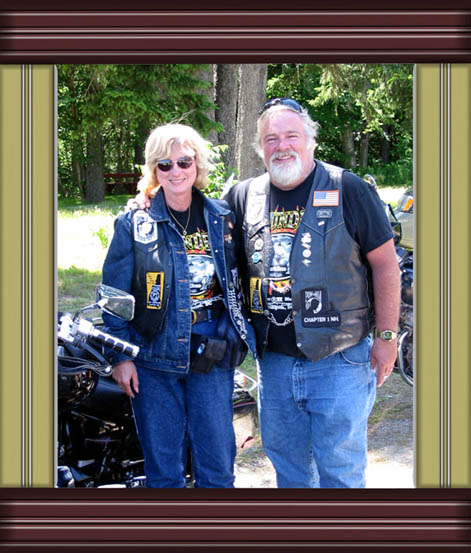 - Steven LeBlanc, Jaffrey, New Hampshire
Pat was a friend to all who knew him. Always giving and never asking for anything in return. Rest in peace my friend.
- Steve Smith, Leominster, Ma
Pat, you were an excellent friend and confidant - I truly appreciated your support and tutelage from Member to CoB, to President, to Regional Director with Rolling Thunder(R), Inc. You were thoughtful, kind, and generous with your time and knowledge. Enjoy your peace and view from above - until we meet again my friend!!!
- Doc Stewart, Nashua, NH
I am sorry to hear of Pat's passing after his fight with health issues throughout 2023. My deepest sympathy, thoughts & prayers for Ginny and his entire family.
- frederick w Pettengill, Inverness, FL, USA, FL
So sorry to hear about your loss
- Toby Friedman, Savannah, Ga
Pat was a great friend. Had great times riding around Lake George for Americacade. When he retired and moved south he would come up once a year and we would meet for lunch at thev Goldenrod Eat our at the lake and let the dogs play while would catch up on old timed. Rest easy my friend.
- Dennis goodman, Concord, New Hampshire
Services under the direction of:
Fox & Weeks Funeral Directors, Hodgson Chapel
912-352-7200
Visitation

12:30 p.m. until 2:00 p.m. on Fri, June 30, 2023

Fox & Weeks Funeral Directors, Hodgson Chapel
7200 Hodgson Memorial Drive (map)


Savannah GA 31406

912-352-7200