We have been made aware that families being served by Fox & Weeks are being contacted by individuals requesting payment over the phone. Fox & Weeks will not contact a family requesting payment over the phone. Please contact the Savannah Police Department immediately if you are contacted and asked to make payment over the phone. Please contact Fox & Weeks if you have any questions.
Celebrating the life of
Stephen Brown
November 28, 1957 - June 16, 2023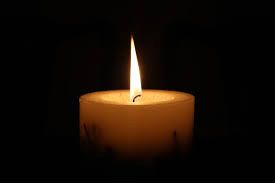 Mr. Stephen Brown, better known as "Jaybird," entered eternal rest on Wednesday, June 14, 2023.
Stephen was born in Garden City, GA on November 28, 1957, to the late Mr. Sidney Brown, Sr., and the late Mrs. Margaret Elizabeth Butler Brown. He attended Chatham County Public Schools. On December 6, 1980, he was joined in holy matrimony to Ms. Lady Bettie Fox and from this union there were three sons.
Stephen grew up in the Rossignol Hill Community where he developed his immense love for basketball, fishing, hunting, and many other outdoor activities. He had a great love for family and friends, Stephen never met a stranger. One of his brothers would often say, "Jaybird has more cousins than the rest of the family," he just loved people. Stephen had a career as a cement finisher, heavy machine operator, and a builder. Stephen was one of the key people who built the Savannah Talmadge Bridge. He was good with his hands when it came to building things. He also worked at National Wires, for years, as well as Cut-out-stone, and Metropolitan Port in Garden City. He helped build the Cooper Center on Rossignol Hill.
Stephen is preceded in death by his parents, Mr. Sidney Brown, Sr., and Mrs. Margaret Elizabeth Butler Brown; brother, Edward Butler; and sister, Helen Green.
Stephen leaves to cherish his loving wife, Ms. Lady Bettie Fox Brown; sons, Stephen Brown, Jr., Jamal Melvin Brown (Carissa), Gerald J. Brown; grandchildren, Jamal Melvin Brown, Jr., Taylor, Stephen, Jr., Stephan Fox, and Jayla Nichelle Brown; brothers, Sidney Brown, Jr., Sherman Brown, Jeremiah Brown (Annette), Nathaniel Brown, and Ernest Brown (Berthenia); Sisters, Margaret Holmes, Diane Douse (Bernard), and Beverly Small (William); and a host of nieces, nephews, grandnieces, and grandnephews.
Stephen "Jaybird" will be missed and deeply cherished by many. Stephen's family would like to give thanks for all prayers, acts of kindness, love, and support. To the many friends, family, and loved ones, we send a heartfelt thank you.
GUEST BOOK

A candle has been lit!
Jaybird will truly be missed
- Hermenia Olds, Savannah, GA
Praying for the family of my dear friend. LOTS of great memories with "Jaybird." It was a blessing for my son and I to visit with you and your son Stephan just less than a year ago. Could never visit Savannah without visiting "Jaybird." You've lived up to your name and taken flight my brother. Much love, admiration and respect to you. See you on the other side.
- Vincent E. Gaddis aka Snooky, Dallas, TX
Services under the direction of:
Fox & Weeks Funeral Directors, Hodgson Chapel
912-352-7200