We have been made aware that families being served by Fox & Weeks are being contacted by individuals requesting payment over the phone. Fox & Weeks will not contact a family requesting payment over the phone. Please contact the Savannah Police Department immediately if you are contacted and asked to make payment over the phone. Please contact Fox & Weeks if you have any questions.
Celebrating the life of
Thelma Riggs
June 27, 1921 - June 20, 2023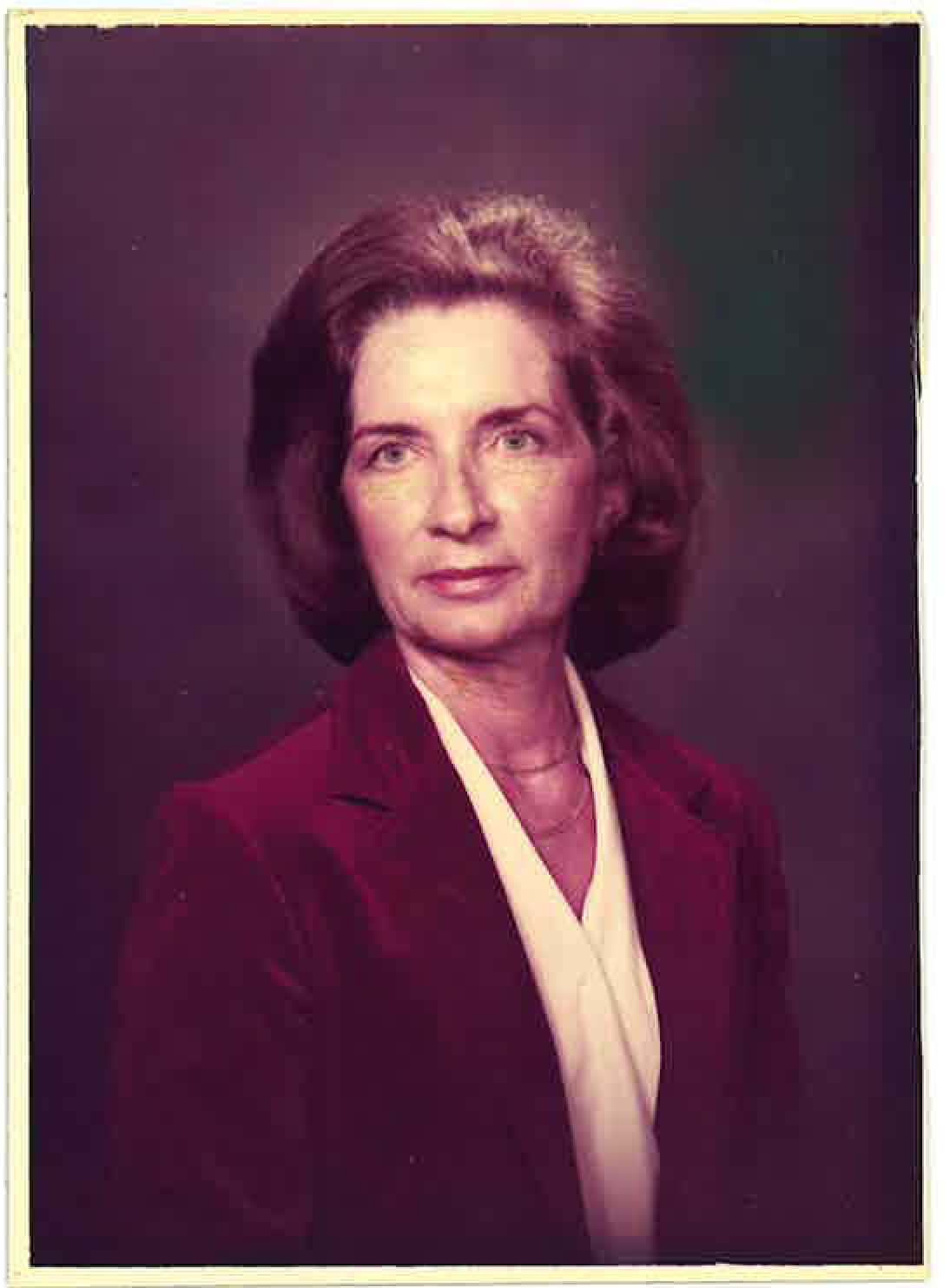 Thelma (Thel) Herndon Riggs, passed away peacefully into the arms of Jesus, June 20, 2023, a week before her 102nd birthday. She passed away at home, surrounded by her loving family. Thel was born June 27, 1921, in Surrency, GA to the late John and Mamie Ruth Herndon. She graduated from Surrency High School and attended Georgia Teachers College in Statesboro, Georgia where she met Burney (Bob) W. Riggs, Sr. They were married in March 1940 and later moved to Savannah.
Thel was a homemaker and mother for many years before embarking on a career with Sears Roebuck in Savannah. She began working in the cosmetics department at the original downtown store and later moved to home decorating after the store moved to Oglethorpe Mall. She retired in 1980 after 20 years with Sears. Whether at home or work, our mother had her own sense of style and dignity. Her kind and gentle Christian nature, and her wry sense of humor were just some of the qualities that made her such a special person. We are forever grateful for the values of honesty and sincerity, a good work ethic, and a love of nature that she instilled in us. We will always remember her indominable spirit and fortitude.
In addition to her parents, she was predeceased by her former husband, Burney Riggs Sr., granddaughters, Stephanie and Natalie Riggs, sister Edith Vitello, and brothers Curtis and John C Herndon.
She is survived by her son, Burney W Riggs, Jr. (Julie) of Clarkesville, GA, daughters Pamela Ferrelle (John) of St Simons Island, GA, and Penny Oswell (Rudy) of Savannah, grandsons Rice Ferrelle (Amanda) of Jacksonville, FL and Robyn Ferrelle of Denver, CO. She is also survived by great grandchildren, Connor and Kennedy Ferrelle of Jacksonville, Florida, sister, Betty Daniel of Sylvania, GA, brother, Sam Herndon of Surrency, GA, and many nieces and nephews.
The family extends our gratitude to the loving and devoted caregivers who looked after our mother during her final years- her longtime friend, Penny Mills, Kathy Reese, Norma Joyner, Eula Lee, Carolyn Baker, Cynthia Holmes and staff, Tiffany, Sabrena, Pam, and Abbey.
A visitation will be held from 5:00 PM to 7:00 PM Wednesday, June 28, 2023, at Fox and Weeks Hodgson Chapel, 7200 Hodgson Memorial Drive, Savannah. Graveside services will be held Thursday, June 29, 2023 at 11:00 AM at Forest Lawn Cemeterywith Rev. Jim Giddens officiating.
In lieu of flowers, the family suggests that you consider a donation in Thel's memory to Humane Society of Greater Savannah, 7215 Sallie Mood Drive, Savannah, GA 31406 or Union Mission, Inc, 120 Fahm Street, Savannah, GA 31401
GUEST BOOK
So sorry for the loss of your Mom . She will be deeply missed. My heartfelt prayers to the entire family.
- Carolyn Baker, Savannah, GA
Services under the direction of:
Fox & Weeks Funeral Directors, Hodgson Chapel
912-352-7200