We have been made aware that families being served by Fox & Weeks are being contacted by individuals requesting payment over the phone. Fox & Weeks will not contact a family requesting payment over the phone. Please contact the Savannah Police Department immediately if you are contacted and asked to make payment over the phone. Please contact Fox & Weeks if you have any questions.
Celebrating the life of
Hope Weeks Lassiter
Passed away on June 19, 2023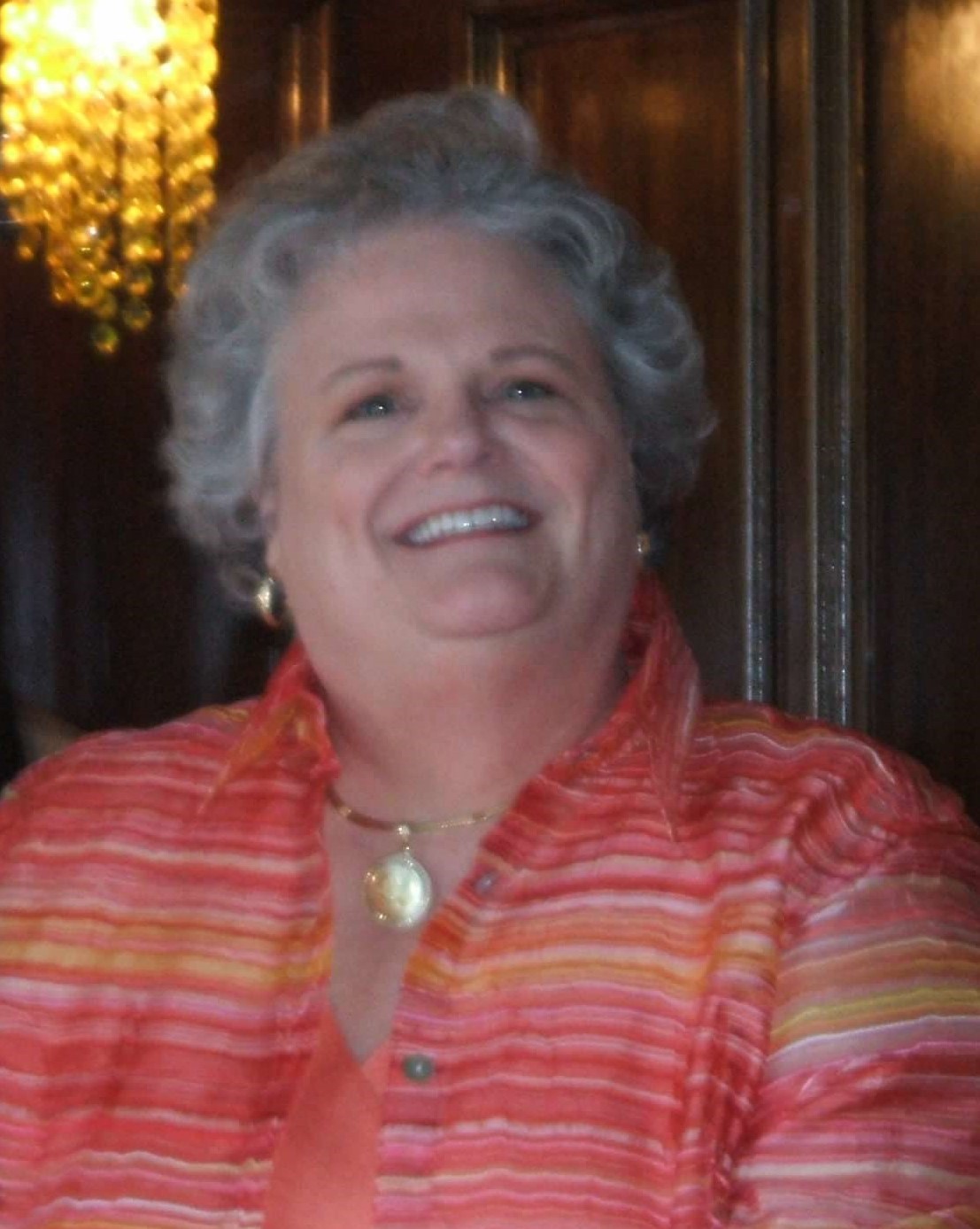 Hope Weeks Lassiter died peacefully in her home surrounded by her family.
Born in Savannah, Hope was the daughter of Marianna and Billy Weeks and the sister to Will Weeks Jr. Hope was a social butterfly with a smile that lit up a room. As a child she played baseball and basketball and enjoyed clubs at Savannah High that ensured she was always surrounded by friends.
After high school she met her husband of 52 years, Lee Lassiter. Hope and Lee had many mutual friends, but ultimately it was their mothers that brought them together. They were married at Wesley Monumental UMC in a ceremony that included many generations of friends and family.
Shortly after they were married, they moved to New Jersey so Lee could attend Rutgers Law School and then quickly returned to Savannah after graduation. Hope much preferred living in Savannah close by friends and family.
Hope and Lee had two daughters, Jill and Kim, before moving to Virginia and Ohio to pursue Lee's career with the federal government. Hope was the quintessential daughter's mother. She always made sure her daughters were prepared for every social occasion. She was always volunteering to plan school parties and chaperone field trips.
Hope was an active member of the Daughters of the American Revolution and the Mayflower Descendants. She was President of the Women's Hospital Auxiliary at St. Joseph's and later enjoyed volunteering at the hospital gift shop.
Hope's love for lengthy card games and everything Hallmark was her happy place. Staring out at the water on the back porch brought her peace and often led to good conversation.
Hope is survived by her husband, Arthur Lee Lassiter Jr., her daughters Jill Lassiter Knowles (Brian) and Kim Lassiter Wright (Kevin) and her grandchildren Parker and Wesley, Julia and Stella and her brother, Will Doty Weeks Jr. (Charli) and her niece, Lynn Weeks Davidson (Mark) and nephew, Donald 'Donnie' Doty Weeks (Jennifer.)
Visitation will be 4:00 to 6:00 p.m., Thursday, June 22, 2023 at Fox & Weeks, Hodgson Chapel.
Funeral Service will be 10:00 a.m., Friday, June 23, 2023 at Wesley Monumental United Methodist Church.
A reception will follow the service at the church.
Burial will be 1:00 p.m. in Greenwich Cemetery.
Memorial donations can be made to the Crohn's & Colitis Foundation and the Leukemia & Lymphoma Society.
GUEST BOOK
LEE, JILL, KIM WE ARE SO SORRY TO HEAR ABOUT HOPE AND KNOW THAT WHERE SHE IS NOW SHE CAN REST IN PEACE AND WITHOUT PAIN . SHE WILL BE GETTING A CROWD TOGETHER TO HELP SOMEONE THAT NEEDS HELP WITH HER WONDERFUL SMILE NO MATTER WHAT. KAY AND LEN
- KAY AND LEN JORDAN, SAVANNAH, GA
I am so very sorry for your family. Your Mother was new friend to me. She was so sweet and kind to all her friends , new and old. We spoke of grandchildren often when we would see each other. Susan and Blanton Bagwell
- Susan Bagwell, St. Simons Islad , GA.
Your family are in our thoughts and prayers.
- Judy and John Riddle, Atlanta , Ga.
Lee and your loving daughters and family we extend our heartfelt condolences and sympathy to each of you. Hope with such a cheerful, loyal and loving friend. Now she is my angel. Forever, we shall treasure, our memories and special shared times.
- Joseph and Peggy Zeigler, Savannah, Georgia
Dear Lee, I am so sorry to know that Hope passed away. Hope was a good person and I am sure that She is in a much better place. I truly believe that if we live our lives as we should then we will all meet again on the otherside. Take care my friend and we are very sorry for your loss. Jack & Beth Fitzgerald Twin Forks Farm Nevils, GA USA
- Jack and Beth Fitzgerald, Nevils, GA
Lee, I have many fond memories of our friendship and mutual educational experiences both at Armstrong and Georgia Southern. You and Hope were a good match and I regret that we did not visit more often in later years. Hope was so much fun to be around and I know you will miss her. Delia and I send our sympathy.
- Harry Hamm, Valdosta, GA
Passing away of Mrs Hope was very sad news and a great shock to Bashambu Family. She was very gracious lady , always welcoming us with a smiley face. Our deepest condolences to Lassiter family, children and relatives. May God bless her soul to rest in peace and give strength to the family to bear this unexpected loss!!! Ram and Urvashi bashambu, savannah, GA.
- Bashambu, savannah, ga
Dear Jill, Kim and Lee. I'm so sorry to hear of your loss. May you find comfort and support surrounded in family and friends. Sending you healing prayers and much love.
- Brigitte Farrell, Tampa, FL
When we pass from this life to the next is a decision left to God, alone. While we grieve losing Hope in this life, we are comforted to know that she is alive, eternally, and has joined Christ in the kingdom of heaven. PAX+
- B. Ray Summerell, Savannah , GA
So sorry for your loss.
- Lauren Brantley, Savannah, Georgia

A candle has been lit!
- Therese Sheehan Rn, Savannah, Ga

A candle has been lit!
- Therese Sheehan Rn, Savannah, Ga
She was heavy on my heart this last weekend. I just happened to run across this and my heart hurts for your family. Im thinking about you guys and if you need anything, let me know! I'm so glad she was able to try to starburst jellybeans! I adored taking care of her.
- Kaitlynn Bowman, Savannah, Georgia
Lee, Jill, and Kim, Just recently heard about Hope, and I am so sorry. She and I had a lot of fun with our shopping adventures years back, And we made nice memories. I I have thought of her many times and had hoped to connect once again. So sorry we didn't. Though miles came between us, she was a special friend in my heart and I hope you all will get comfort from knowing how special she was to many. ♥️♥️♥️
- Gail Larned, Cincinnati, OHIO
Lee--this is Anna-Fay, Hugh Howell's sister. I'm so sorry to hear about Hope. Marianne let me know yesterday. You may know my husband Andy died of Leukemia in Jan 2022. Please take strength from your daughters, family and grand children. How wonderful for you to have been partners with Hope for 52 years! That is something to cherish. My very best regards, Anna-Fay
- Anna-Fay Wiggers Lohn , Savannah, GA
Services under the direction of:
Fox & Weeks Funeral Directors, Hodgson Chapel
912-352-7200
Funeral Service

10:00 a.m. on Fri, June 23, 2023

Wesley Monumental United Methodist Church
429 Abercorn Street (map)


SAVANNAH GA 31401

912-232-0191