We have been made aware that families being served by Fox & Weeks are being contacted by individuals requesting payment over the phone. Fox & Weeks will not contact a family requesting payment over the phone. Please contact the Savannah Police Department immediately if you are contacted and asked to make payment over the phone. Please contact Fox & Weeks if you have any questions.
Celebrating the life of
Janet Meadow
May 17, 1953 - June 12, 2023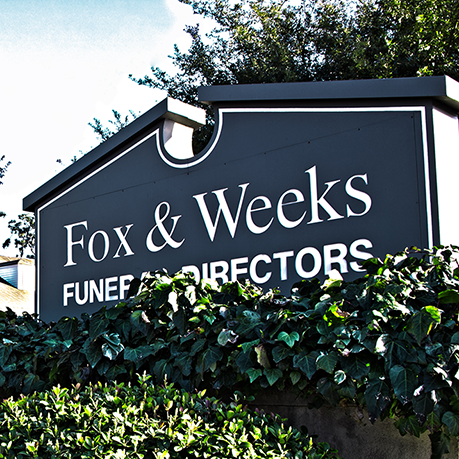 In Loving Memory of
Janet Meadow 1953-2023
Janet Williams Meadow, 70, of Savannah, GA lost her battle to cancer on June 12th, 2023.
Janet was born on May 17th, 1953. She enjoyed a long career in Cosmetology and having a beauty shop in her home. Every person that came in a client, left as a friend. Janet never met a stranger. Her favorite past times were visiting with friends, watching old westerns and listening to music.
Janet is preceded in death by her parents, John Williams Sr. and Betty (Gene) Seymour and her daughter Jessica Meadow. She is survived by her former husband Bill (Trisha) Meadow, daughter Ashley Meadow (Taylor), brother John (Dawn) Williams Jr., extended family and many friends she loved dearly.
In lieu of flowers, the family has requested donations to Pruitt Health – Savannah at 12825 White Bluff Road Savannah, GA 31419 in her honor.
GUEST BOOK
Deepest sympathy and condolences to her daughter Ashley , her brother and family. Rest peacefully with all your loves who was waiting on you. You asked me the day you passed if I'll miss you. Yes my lady, sure do. It is still surreal. You all gone to soon and suddenly..
- Marie Bujtas, Savannah, GA

A candle has been lit!
- Marie Bujtas, Savannah, GA
My thoughts and prayers are with you all. Jan was the first person I met when I moved here. She truly never met a stranger. And she quickly became a dear friend. I will miss her terribly. But find comfort in knowing she is no longer in pain and has received God's perfect healing. Love you girl
- Nancy Jacobi, Savannah, GA - Georgia
My thoughts and prayers are with you all. Jan was the first person I met when I moved here. She truly never met a stranger. And she quickly became a dear friend. I will miss her terribly. But find comfort in knowing she is no longer in pain and has received God's perfect healing. Love you girl
- Nancy Jacobi, Savannah, GA - Georgia
Services under the direction of:
Fox & Weeks Funeral Directors, Hodgson Chapel
912-352-7200