We have been made aware that families being served by Fox & Weeks are being contacted by individuals requesting payment over the phone. Fox & Weeks will not contact a family requesting payment over the phone. Please contact the Savannah Police Department immediately if you are contacted and asked to make payment over the phone. Please contact Fox & Weeks if you have any questions.
Celebrating the life of
Samuel Barnard Adams
January 02, 1947 - June 07, 2023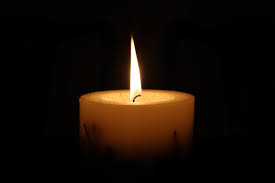 Samuel Barnard Adams passed from this life on Wednesday, June 7, 2023, at Memorial Hospital after a prolonged recovery effort following surgery. He was a gracious, loving man who will be greatly missed by both his family and friends.
The Savannah native resided on Skidaway Island for the past several years. Sam attended Savannah Country Day School, Virginia Episcopal School, The Gow School, and graduated with a Bachelor's Degree from Roanoke College where he was a member of Kappa Alpha- Fraternity.
He served in the Army during the Viet Nam Era. He began his business career as a banking officer with Citizens and Southern National Bank, then went on to form his own business in Intermodal Shipping Maintenance.
Throughout his life he was active in his Church and community_. He served on the Vestry of Christ Church, was Chairman of the Tybee Island Beach Task Force, and served on the Boards of Hospice Savannah and Savannah Little Theater.
He was a graduate of Leadership Savannah, a Member of the St. Andrews Society, The Cotillion Club, The Savannah Yacht Club, and former Member of the Savannah Golf Club, the Chatham Club, and Oglethorpe club.
Sam is survived by his wife, Berta; daughter, Jamieson Adams Troise; son in law, Michael Troise; and three grandsons, Finley, Callan, and Sam. He is also survived by his sister, Mary Adams, and numerous cousins.
The funeral service will be held at Christ Church Anglican on the corner of Bull and 37th Streets at 9:30 AM, Friday, June 9. Burial will follow at Bonaventure Cemetery at 11:00 AM.
Remembrances may be made to Hospice Savannah* Christ Church Anglican, University of Georgia Scholarship Funds.
GUEST BOOK
Berta and Jamison, We will greatly miss being with Sam on the tennis courts, St Andrews meetings and on the porches at Tybee. Often we found each other at the oyster roast table or cooler. His friendship and wit be forever missed. Hugs, Pearce and Leighton Reeve
- Joseph Pearce Reeve, Savannah, GA
I was deeply saddened today when I learned of Sam's passing. A beautiful man - always considered one of the most handsome among our teenage friends - funny, sweet and, yes, mischievous. He was loved and respected by our group and will be greatly missed. He grew up to be a respected community leader, loving husband, father and grandfather. Our deep condolences to Berta and the family. Rest in peace. dear friend,
- Anne Lattimore Janas, Charleston, SC

A candle has been lit!
- Cheryl Clay, Tybee Island, Ga
Berta, Jameson, and family, John and I were shocked and saddened to hear of Sam's passing this morning. John recalls warmly so many stories of growing up with Sam. We both have such wonderful memories of early marriage years and the memorable trips that we took with the two of you, along with Ralph and Morgan. Sam's decorum was the epitome of a true southern gentleman. He loved his family fiercely and both his professional and personal commitment to the Savannah and Tybee communities certainly have made a difference. A life well lived and gone too soon. Love and deepest sympathy, Cindy and John Howard
- Cindy & John Howard, Savannah, Georgia
I am so deeply saddened to hear of Sam's passing. Berta, Jamison & Family my heartfelt prayers go out for you at this most difficult time. God Bless You Sam! You will be with Bobby, Edward & I in spirit in Section 107 forever! Rest In Peace my brother!
- Paul J Weber III, Savannah, GA
I remember playing with Sam when we were both children. We were the only grandchildren for a while and only a year and a half apart. We would swing on the swing set in Nana's back yard and pick up the pecans under the trees. We would talk about everything while we laughed and played. Those were good times that I will never forget. There is so much more that should be said at this time, but no words seem adequate. Berta and Jamieson, just know that you are being thought about and cared about and I hope you find special comfort in knowing that Sam and all he meant to the whole family will remain in all our hearts forever. --- Alice
- Alice Kuzniak and Family, Kennesaw , Georgia
The memories of young Sam will always stay with me, a fun old pal, who remained the same throughout his life… friendly, funny, wonderful warm voice, a good friend … bless your hearts, Berta and Jamison, rest in peace Sam…jules
- Julie McIntosh, Sav, Ga
I worked at C & S Bank with Sam in the 80's. It was also my privilege to volunteer on the Tybee Island Beach Task Force with Sam. Sam loved Tybee Island and worked very hard to maintain it's health and beauty. My thoughts and prayers are with his family.
- Catherine H Lewis, Tybee Island, GA
I knew Sam for over 50 years through both work and social connections. He was always straight up with me and Sam possessed an "always on" positive attitude; surely two things to be admired. And I did. Godspeed Sam; there's an E ticket waiting on you.
- abraham mcintosh, Flat Rock, North Carolina
I am so sorry about Sam's passing. Berta, my heart goes out to you at this time. I know, from my own loss, how devastating it can be to lose a spouse. Even though I have known you both for only a very short time, I have learned how kind and generous you are with your friendships (and even lending your books on religion). Sam was a consummate, southern gentleman who always demonstrated friendship with decorum. He will be truly missed. Dr. John Heard Clements
- Dr. John Heard Clements, Savannah, Ga

A candle has been lit!
My sincerest condolences to Sam's loving family and his many devoted friends. Tybee Island benefited immensely from Sam's generous donation of his time and talent that he gave in making the island better. His legacy will be long remembered and valued by those whose lives he touched during his earthly journey. May his rewards be great as he crosses over into eternity.
- Shirley Sessions, Tybee Island, Georgia
Sam and I became good friends when we met at Virginia Episcopal School in Lynchburg, Virginia in the 1960's. Sam was charming and admired by all at VES. We later connected as fellow KA's and I was so pleased to see Berta and Sam annually in Savannah for our Convivium celebration. A nicer and kinder person I have never met. May you rest in peace, Sam. Frank E. Booker, III St. Simons Island, Georgia
- Frank E. Booker, III, St Simons Island, GA
Sam was one of a kind. He was full of colorful stories, genius wit, a gentle spirit and a smile that would melt hearts. We will always remember those wonderful character traits and his giving heart. We send our love and prayers to his family and dear friends.
- Georgia & Joe Byrd, Savannah, Ga
Bert, I met you and Sam a couple of years ago at Kyle and June Parks house. I am at a loss for words on the passing of Sam. I know Thursday June how devoted you were to Sam through his illness. May God give you strength to carry on thru this trying time. Always, Neal Hammack
- Neal Hammack, Claxton, Georgia
Bert, I met you and Sam a couple of years ago at Kyle and June Parks house. I am at a loss for words on the passing of Sam. I know Thursday June how devoted you were to Sam through his illness. May God give you strength to carry on thru this trying time. Always, Neal Hammack
- Neal Hammack, Claxton, Georgia
Thru June. My apologies.
- Neal Hammack, Claxton, Georgia
Berta, Mallory and I are holding you tight. Sam was a good man. He will be missed from many communities. Love to you and the Family
- Mallory & Julia Pearce, Tybee Island , GA
Sam & I were roommates at Virginia Episcopal School for several years. He was witty, kind, upbeat and I was saddened to learn of his passing. Rest in Peace, Sam, you brightened my life during our time together.
- Hunsdon "H" Cary III, Lynchburg , VA

A candle has been lit!
- Joyce Ellzey McAllister, Savannah, GA
Dear Berta: We were so saddened to hear of Sam's death. Our hearts go out to you in the loss of your partner and a truly wonderful man. Among his many passions and accomplishments, we will especially miss his heart for Tybee and all he did to make it a better place. Love to you and your family.
- Shirley Wright and Dennis Alexander, Tybee Island, Georgia
Berta , Jamieson, and Mary as the 2nd youngest Adams of Sams's generation, I really looked up to Sam, as an early mentor and a lot of ways and followed his path as a guide in ways I probably still don't realize. Country Day to the Gow school. Going sailing with Sam at Tybee or playing soccer in Grayson Park was a blast with my cousin. He will be missed by our entire family, and continue to live on as a shining light.
- John William Adams, Plantation, Florida
I was surprised to learn of Sam's far too soon passing. We played soccer together in the early 80's, did a little banking and then a little legal work together. He was a pleasure to have known and he will be missed. Berta, may the good memories you have of your time together comfort you in the days ahead.
- Keith Berry, Savannah, GA
Berta, Mary and children: So sorry I missed the service as I just saw the obit today. I pray that each of you find peace in his passing in some way. Your loss of such a great man will not be easy. He was a great friend over the years to me and a great financial advisor during his time with the C& S Bank. Many, many great memories will stay with me for years to come.
- Mike j Hosti, Tybee Island, GA
So sorry to read about Sam. He and Mary grew up across the street (44th) from me in the '50s. I always enjoyed meeting and talking with him over the years.
- Tony Field , 120 St. Simons Is. , Ga
Sam was an older Kappa Alpha fraternity brother of mine. Sam liked to laugh and have fun and was a competitive athlete. Sam was an expert pool player with a very steady shot. Back in the day I could run the table but remember Sam beating me on a bet one handed. Although I have not seen or talked to Sam since Roanoke I am sorry he has passed. He was a great guy and I will miss him. Buzz Getschel
- Buzz Getschel, Lutherville, MD
Bert and Jamieson, I'm heartbroken to hear of Sam's passing. Please know I keep you both in my heart and prayers. I have the fondest (and funniest) memories of spending time with Sam and Jamieson in Belize. What a wonderful edition to any adventure he was! A joy to be around with the best wit of anyone I've known, Sam will be deeply missed by everyone who had the privilege of knowing and calling him friend. I'm honored to be among them. Sending immense love to you both during this hard season of grieving.
- Jane Saunders, Savannah, Georgia
Always enjoyed being in Sam's orbit….he had a great way of lifting people up and and he loved playing tennis with my Dad which was particularly special to me. Sorry to lose a really wonderful man way too early.
- Malcolm Butler, Bluffton, SC
Berta, I am sorry to hear of the passing of your husband. Simone Broome Wilker
- Simone Wilker, Atlanta, GA
Berta I am sorry to hear of your husband's passing. I would like to share this condolence from the Tuesday Coffee group.
- Carl, Savannah, Ga
So very sorry to hear of Sam's passing. We worked together at 22 Bull St.many years ago. May He Rest In Peace in the loving arms of our Lord.
- Paula Drawdy, Ellabell , Georgia
Finn and I were so saddened to hear of Sam's passing. We did not know until we saw the paper the morning of the funeral. We are so very, very sorry for your loss. Bert, Jamison and Mary- our thoughts and prayers are with you- Sam will be sorely missed. Susan
- susan howell, Savannah, GA
I'm saddened to hear of Sam's passing. He and Berta were instrumental in making connections for Burke and I in the Savannah community and we were blessed to call them friends. I'm sure he and Burke are talking politics and having a good laugh! Berta, you and your family are in my prayers. God bless!
- Sally Day, Raleigh , NC
We just learned of Sam's passing. He was such a gem. We had the pleasure of meeting him through our plumbing work at his family's property on Tybee. He shared the best anecdote's of life on Tybee decades ago. We're heartbroken for y'all.
- Chandler & Straten Morris, Savannah, GA
Services under the direction of:
Fox & Weeks Funeral Directors, Hodgson Chapel
912-352-7200
Funeral Service

9:30 a.m. on Fri, June 09, 2023

Christ Church Anglican
2020 Bull Street (map)


SAVANNAH GA 31401

912-355-7730