We have been made aware that families being served by Fox & Weeks are being contacted by individuals requesting payment over the phone. Fox & Weeks will not contact a family requesting payment over the phone. Please contact the Savannah Police Department immediately if you are contacted and asked to make payment over the phone. Please contact Fox & Weeks if you have any questions.
Celebrating the life of
Robert E. Lowry, Jr.
Passed away on June 06, 2023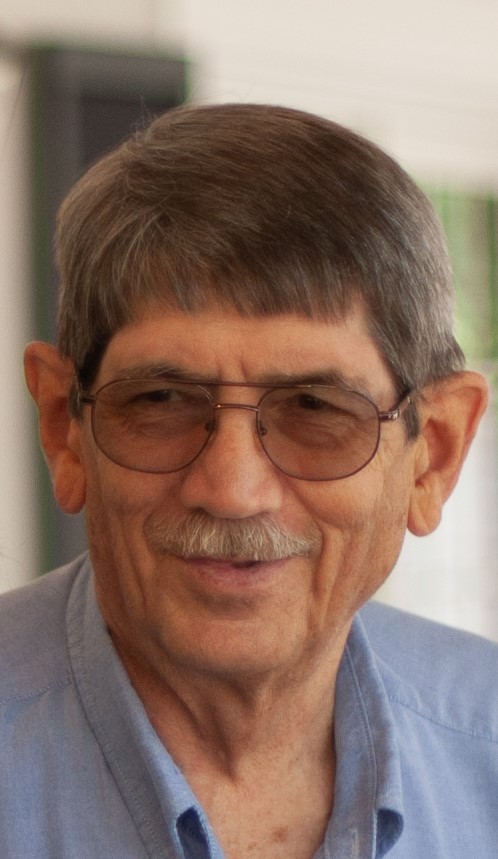 Robert (Bob) E. Lowry, Jr., 77, died peacefully in Savannah on Tuesday, June 6, 2023.
Bob was born in Dayton, Ohio, the oldest son of Robert and Hannah (Allison) Lowry. He went to Xenia High School graduating in 1964. He attended Wright State University prior to being "invited" to join the U.S. Army. He served in the Army from 1968 to 1970 during the Vietnam War, stationed in Tacoma, Washington. He later received his Bachelor of Science Degree (Magna Cum Laude) in Computer Science from Bowie State University in Maryland in 1987.
In 1967, Bob married the former Joyce Ann Thompson of Sciotoville, Ohio. They had one son. Bob was a Senior Computer Programmer and Analyst specializing on Tandem Computers which were two computers and servers running simultaneously to ensure they never went out of service. Tandem Computers are mainly used in hospitals, banks and government institutions. He was lauded for being a problem solver and team player. He was actively involved in the Seventh-Day Adventist Church. Bob was a rabid sports fan, especially The Ohio State Buckeyes which he considered the only "professional" football team in the State of Ohio, and Xenia High School sports. He was a 10 year survivor of Non-Hodgkin's Lymphoma. He loved golf, spending time with his family and doting on his granddaughters. In their latter years, he was especially devoted to caring for his wife, Joyce, in her battle with Alzheimer's.
In addition to his wife of 56 years Joyce; Bob leaves behind his son, Stephen Lowry (Leilani) of Savannah, Georgia; granddaughters Hannah Kaye Lowry and Ella Marley Lowry of Savannah; brothers James Lowry (Susan) of Athens, Ohio and Ted Lowry (Karen) of Spring Valley, Ohio; Cousin Dave Lowry (Cyndy) (who was like a brother) of Phoenix, Arizona and multiple nieces, nephews and grand nieces, and grand nephews.
A visitation will be held from 3-5 pm on Sunday, June 11, 2023 at Fox and Weeks at 7200 Hodgson Memorial Drive.
In lieu of flowers, the family suggests that you consider a donation in his name to Lymphoma Research Organization at lymphoma.org, or the Alzheimer's Association at alz.org.
GUEST BOOK

A candle has been lit!
Always enjoyed Bob's company when visiting Savannah.
- Christopher John Andrews, Roanoke, VA

A candle has been lit!
Steve, Leilani and to the entire family, we are so sorry to learn of your dad's passing. Stan and I know he will be missed by everyone. Sending love.
- Janna Martin, Savannah, Georgia
Our heartfelt condolences to the Lowry family at this sad time. We have many beautiful moments to treasure with brother Bob. Praying for peace and comfort.
- Àrpàd and Ida Ronaszegi , Bluffton , South Carolina
I am sorry for your loss Bob was a great man.
- James Giddens, Bloomingdale, Georgia
We sure are sorry to learn of your Dad's passing, and hope that the happy memories you have will sustain you through the sadness of your loss.
- Lindsay and Rob Norman, Savannah, GA
Services under the direction of:
Fox & Weeks Funeral Directors, Hodgson Chapel
912-352-7200