We have been made aware that families being served by Fox & Weeks are being contacted by individuals requesting payment over the phone. Fox & Weeks will not contact a family requesting payment over the phone. Please contact the Savannah Police Department immediately if you are contacted and asked to make payment over the phone. Please contact Fox & Weeks if you have any questions.
Celebrating the life of
Thomas Wichman
Passed away on June 04, 2023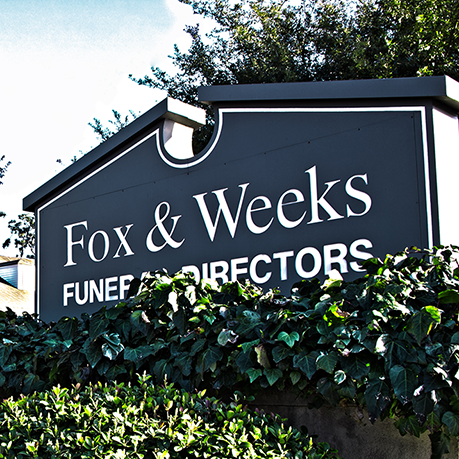 Thomas D. Wichman, 76, died peacefully at home on Sunday, June 4, 2023, surrounded by his loving family.
Thomas was born in Algona, Iowa to Delores Reed and the late Kenneth Wichman. He attended Southern Illinois University where he received his master's in business administration. Thomas was a proud member of the Sigma Chi Fraternity at Georgia Southwestern State University. During the Vietnam War, Thomas heroically served in the US Air Force. He loved spending time on Skidaway Island where he would fish, golf, and boat. Thomas served as Scout Master of Troop 57 on Skidaway Island for 6 years.
In addition to his wife Jerrie, Thomas leaves behind his mother, Delores Reed; brother and sister-in-law, John and Diane Wichman; two sons and their wives, Josh and Gwen Wichman and Jeff and Jill Wichman; and three grandchildren, Brent Wichman, Charlotte Wichman, and Leia Grace Wichman.
Thomas was considered a consummate gentleman by many. He was a beloved father, grandfather, and son.
A memorial service will be held at a later date and will be announced by Fox & Weeks Funeral Directors. In lieu of flowers, the family suggests you consider a donation in Thomas's memory to be made to the American Cancer Society.
GUEST BOOK
Our deepest condolences to Tom's family. He was a true friend and the most lovely human anyone could know. We cherish our friendship & time spent with him, and will miss him very much. RIP, Tom.
- Jim & Linn Patterson, Savannah, GA
May Tom's memory be a blessing to his family. It certainly will to me. God Bless. Martha Swindelle
- martha swindelle, savannah, GA
I am so sorry to learn of Tom's passing. Although we have not cross paths in a long time, I do remember adventures when the kids were young, whether it was baseball or at the swimming pool or just at the landings. We are thinking of you and very sorry for your loss.
- Ann Yingling, Savannah , Ga
Tommy and I were best if friends all through high school, along with Tim Philpot, we played in the band and were in opposing troups of Boy Scouts. Oddly we both worked in later years at public TV stations. It has been several years since we spoke but I thought of him often. All his family is in our prayers. Rev. Charles R. Shupe. Bristol, Va
- Charles Robert (Bob) Shupe, Bristol, VA
Sorry to learn of Tommy's passing. Tommy played the trumpet and I played the trombone, along with Charlie Shupe on the baritone in the Willingham High School band. My fondest memory of Tommy was when our band traveled to New York city and performed at the World Fair. What a great memory! Tommy was a gentleman in all respects! Blessings to Tommy's family. Tim Philpot
- Tim Philpot, Keller, Texas
Services under the direction of:
Fox & Weeks Funeral Directors, Hodgson Chapel
912-352-7200