We have been made aware that families being served by Fox & Weeks are being contacted by individuals requesting payment over the phone. Fox & Weeks will not contact a family requesting payment over the phone. Please contact the Savannah Police Department immediately if you are contacted and asked to make payment over the phone. Please contact Fox & Weeks if you have any questions.
Celebrating the life of
Phyllis Braly,
November 05, 1948 - June 02, 2023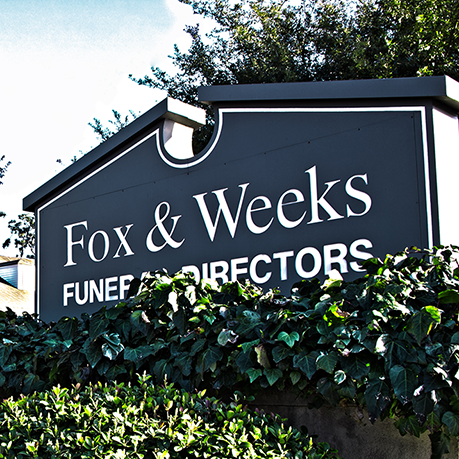 Phyllis Braly, 74, of Savannah, passed away Friday, June 2, 2023. She was born November 5, 1948, in Atlanta, daughter of the late Norman L. Jones and Elizabeth Janet Mock Ward. Phyllis retired as secretary from Mercer University.
She is survived by a sister and brother-in-law, Karen and Robert Sharpe of Richmond Hill, uncle, William B. Mock; niece, Alexus Hill, and several cousins
A graveside service will be held at 11:00, Tuesday, June 6, 2023, at Lower Black Creek Cemetery in Bryan County..
GUEST BOOK
Karen , Robbie and Alexis I am deeply saddened by the loss of Phyllis. Every time I saw her it was just like I had seen her the day before. She was so kind and funny. Karen I know it's hard to lose a sibling but it's got to be terrible to lose a twin. You two were so connected. I know you loved each other deeply.You were there for her and I know that was so comforting to her. You were a wonderful sister to her. Now she is with your mother and Nikki. You have a team of Angels looking out for you all. I love you all with all of my heart. I am praying for you all.
- Tamela DuBose , Savannah , Ga
So very sorry to hear about Phyllis. Extending deepest sympathy and prayers to you.
- Jamie Herbster, Savannah, GA
I worked with Phyllis for years at Mercer, she was a great lady. Sending my condolences to her family during this time
- LaQuanta Hamilton, Columbus, Georgia
My deepest condolences to the family on your loss. I worked with Phyllis when she and I were at mercer. Always a kind soul and a smart lady.
- William H. Collins, Savannah, Georgia
Services under the direction of:
Fox & Weeks Funeral Directors, Hodgson Chapel
912-352-7200
Graveside Service

11:00am on Tue, June 06, 2023

Lower Black Creek Church Cemetery
(map)


Bryan County Georgia