We have been made aware that families being served by Fox & Weeks are being contacted by individuals requesting payment over the phone. Fox & Weeks will not contact a family requesting payment over the phone. Please contact the Savannah Police Department immediately if you are contacted and asked to make payment over the phone. Please contact Fox & Weeks if you have any questions.
Celebrating the life of
Mitchell O'Neil Frawley
December 19, 1946 - May 24, 2023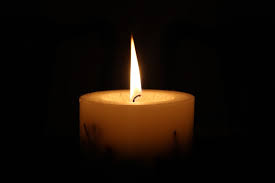 Mitchell O'Neil Frawley, 76, of Savannah, Georgia, passed away from complications due to an accident, surrounded by his family on May 24th, 2023.
He was born to parents Pete and Ocilla Frawley, on December 19th, 1946, in Savannah, Georgia. Mike graduated from Hardeeville Highschool in 1966 where he was a star baseball player and all-around athlete. He received his Bachelor's in Social Sciences from Georgia Southern University. During college, Mike began dating the love of his life Candice "Candy" Champion, who predeceased him. They were married for 45 years and lived in Savannah.
Mike began his career as Social Worker, but quickly moved into his long-term career as an owner of package stores. He was an avid golfer and did not mind taking a few dollars from his closest friends on the course. He had a passion for travel and spending time in the mountains with friends and family.
Mike is survived by his daughter Megan Hooff, son in law, Gene, grandchildren Lassiter and Griffith, and life partner Harriet Johnson. Mike was predeceased by wife Candy, son Kevin and parents, Pete Frawley and Ocilla Tolk.
There will be an intimate celebration of life with friends and family on June 25th. In lieu of flowers, please donate to your favorite charity or in support of the Leukemia foundation in his honor.
GUEST BOOK
Our thoughts and prayers are with all of you. I'll always think of him smiling and happy when we were all together in January.
- Kim and Don Taylor, Savannah, GA
Sorry to hear about Mike. We went to Hardeeville school together.. I really liked him and he was a good man . He will be missed by us who loved and knew him. Sorry for your lose.
- Robert A Woods, Cleveland, GA
Our thoughts and prayers are with his family. My wife worked for Mike at the store for over 20 years. In that time he became more than just an employer, he was a friend and family. Mike was the kind of guy who would want people to celebrate his life and cherish the memories they had with him. I raise my glass in his honor.
- Russell and Donna Crouch, Caldwell , Idaho
Sarah and I were very saddened to hear of Mike's passing. He and I were classmates and graduated together in 1965. He was a good friend. We know he will be greatly missed by his family and friends.
- Larry White, Monroe, GA
I am in total shock. Mike has been a lifelong friend. I could tell some interesting stories about our relationship. But for now I will just keep them as a memory. So sorry Megan.
- allen d harkins, Summerville, SC
Mike and I were best friends growing up. We were next door neighbors. We went in the Coast Guard Reserve together and we remained lifelong friends. Our condolences to the family. Our thoughts and prayers are with you. Skip
- Roy (Skip) & Carmon Floyd, Rincon, Georgia
I'm saddened to learn of Mike's passing. We were very good friends since grammar school and kept in touch over they years. My condolences to the family. You're in my thoughts and prayers.
- Bill Greene, Rincon, GA
Mike and I were classmates in Hardeeville, and he was known not only for his athletic abilities, but also some of the pranks he would pull. He had a winning smile. My thoughts and prays are with each of you.
- Patricia Young Stephens, Hardeeville, South Carolina
Bill and I extend our heartfelt sympathy to the family during this time of Mike's passing. We enjoyed many years of knowing Mike through high school and beyond. He will surely be missed.
- Bill and Deidra Parrish, Hardeeville, South Carolina
Megan, we are so sorry to hear this news. Mike was in the class between our two classes at HHS. Later Mike introduced us to Candy and we immediately knew she was perfect for him. He told me more than once how happy he was to be married to her. We had many good times with them: mountain trips with you, Kevin and our daughter, Lauren, happy times spent in each other's homes, meeting up at HHS reunions, and , of course, St. Patrick's Day parties. Since my maiden name is Lassiter, I asked Mike how you chose that name for your son. He said he did not know, but would find out. Never did, though so I'm still curious. Good times then, good memories now. Love to you and your family.
- Joe & Barbara Barker, Hilton Head Is., SC
Mike, I hope you know how much I love you. You will always be with me in my thoughts. love Your sister, Theresa Frawley Jones
- Theresa Frawley Jones, Gulfport , Ms
Services under the direction of:
Fox & Weeks Funeral Directors, Hodgson Chapel
912-352-7200
A Private Service Will Be Held