We have been made aware that families being served by Fox & Weeks are being contacted by individuals requesting payment over the phone. Fox & Weeks will not contact a family requesting payment over the phone. Please contact the Savannah Police Department immediately if you are contacted and asked to make payment over the phone. Please contact Fox & Weeks if you have any questions.
Celebrating the life of
Sister M. Lourdes Sheehan, RSM
Passed away on June 01, 2023
"An aunt with a heart of gold, brilliant mind and keen wit!" will be missed by her sister-in-law, many nieces, and nephews, as well as cherished great nieces and nephews.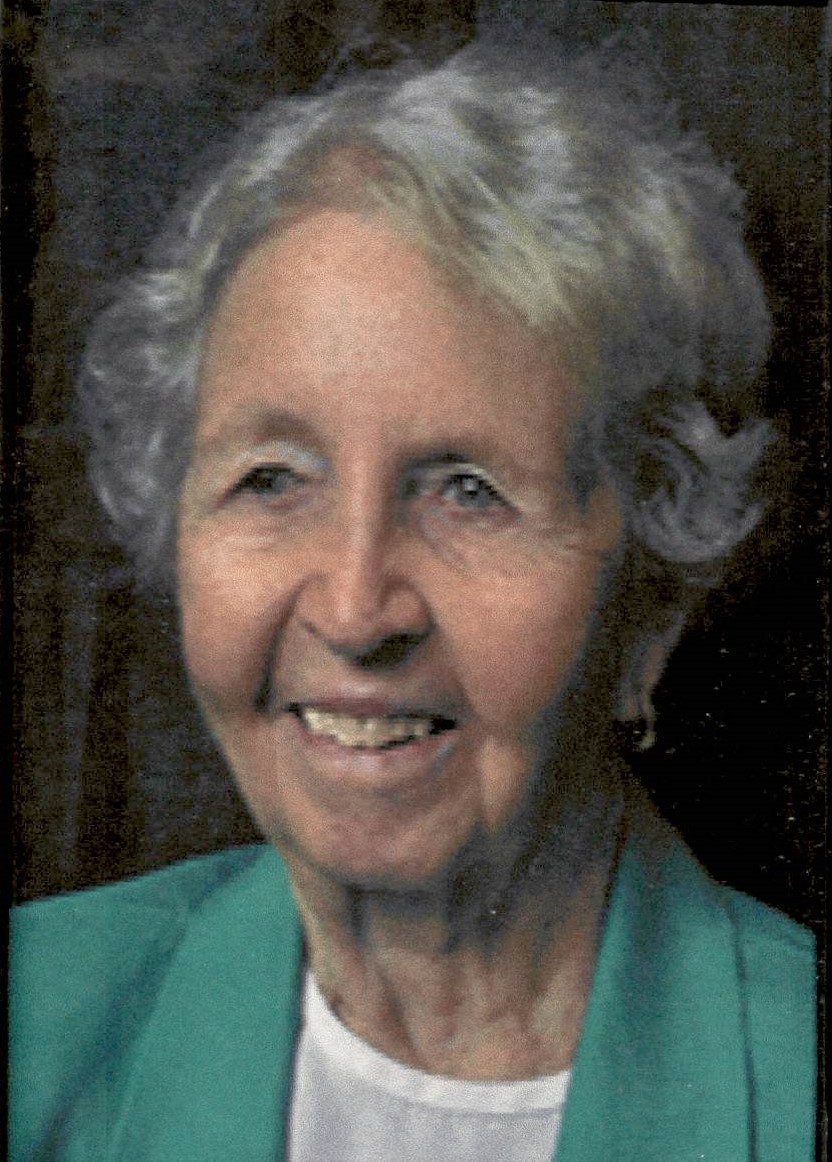 Sister M. Lourdes Sheehan, RSM, died peacefully on June 1, 2023, at the age of 88. A Sister of Mercy for 69 years, Sr. Lourdes, a Savannah native, was a pioneer in expanding the mission of Catholic school education. She is survived by her Sisters of Mercy community, many relatives, friends and legions of Saint Vincent's and Benedictine Academy's current and former alumnae.
She is predeceased by her parents Joseph and Valarie Sheehan, and her sister Ann Sheehan Blanco, and brother Thomas Sheehan.
Sister Lourdes entered the Sisters of Mercy in 1953 and made her perpetual vows in 1959. She earned her undergraduate degree at Mount Saint Agnes, a Master's in Education at the University of Pennsylvania, and her Ed.D from Virginia Tech.
Sister Lourdes ring motto is "Because He has done great things for me." Propelled by these words, Sister began a lifelong career to promote excellence in Catholic education beginning at Holy Family and Pacelli High School in Columbus, GA.; Cathedral Day School; St. Vincent's Academy, Savannah, and Mount de Sales Academy in Macon. She once said: "My first assignment was to a brand-new school in Columbus. I had to teach every subject, but I was so enthusiastic that I didn't even know how hard it was." Having gained a wealth of experience and knowledge, she shifted her focus to curriculum development when she become the superintendent of schools and director of religious education in Richmond, VA.
Ever one to be of service to the Sisters of Mercy, Sr. Lourdes was elected to serve as their Assistant Provincial Administrator and later filled out the remaining term of the Provincial Administrator position for the order. But once again, the field of education called her back to service where she became the Executive Director of the National Association of Boards of Catholic Education; became the first woman to serve as Secretary of Education for the US conference of Catholic Bishops; Director of Alliance for Catholic Education(ACE); Executive Director, Department of Chief Administrator of Catholic Education, Executive Director of the National Catholic Education Association and Associate General Secretary, US conference of Catholic Bishops.
Sister Lourdes is the author of the book: "Building Better Boards." Published in 1995, this book illustrated her keen insights and wealth of experiences. The book enumerated eight reasons for establishing and fostering Catholic education boards for elementary and secondary schools. Sister once stated: "Catholic education is a gift to society. Participating in Catholic education has allowed me to participate in the mission of the Church."
Always looking to enhance the education of future teachers, Sister was on the summer school faculty of Mundelein College, University of Dayton, Salve Regina and the University of Notre Dame. Sheehan received a doctorate of education for dedicating her life's work to Catholic Education. The citation from Dayton University reads: "Sister Sheehan has made vital contributions to the cause for Catholic education in the US. Her work has shaped hundreds of thousands of minds, hearts, and lives. Her influence will be felt for generations to come."
Due to her lifelong dedication and fervor for the enhancement of Catholic education, Sr. Lourdes received numerous awards- the Holy Cross Pro-Ecclesia et Pontifice medal by Pope Benedict XVI( given to those who have given zealous and outstanding service to the Church); the Presidential Award for Outstanding Service to Catholic Education, from the National Catholic Educational Association; the Catholic School Executive Leadership Award from Fordham University; numerous honorary degrees and locally, the Gold Medal of Excellence from Benedictine Military School, and a cherished McAuley Award from St. Vincent's Academy.
Upon retirement, Sister took a sabbatical to take a two-week course in biblical studies, traveling to Turkey and Greece. Upon returning, she designed and conducted the Leadership Academy program to foster excellence for current and potential leaders at Saint Joseph Candler Health System.
"An aunt with a heart of gold, brilliant mind and keen wit!" will be missed by her sister-in-law, many nieces, and nephews, as well as cherished great nieces and nephews.
Visitation will be held on Wednesday, June 7, 2023 at 6:00 p.m. at St. Frances Cabrini Catholic Church. A Rosary service will follow at 6:30 p.m. with a prayer service to begin immediately following the Rosary.
A Mass of Christian Burial will be held at 11:00 a.m. on Thursday, June 8, 2023 at St. Frances Cabrini Catholic Church. Burial will be in the Catholic Cemetery.
In Iieu of flowers donations may be made to the Sisters of Mercy at Mercy Convent, 11801 McAuley Drive, Savannah, Georgia 31419.
GUEST BOOK
I enjoyed talking with Lourdes,as she was a strong women and very smart.
- Susan Myers, Savannah, 11
Sister Lourdes as she was known to most was a true pioneer of leadership and education. We were blessed to have the lighter side of simply, Aunt Lourdes or "Lousdie". She was always ready for a nice porch sit on Tybee, a fun card game and most importantly to us, her nieces, nephews, niece and nephew in-laws and grand nieces and nephews, she was always there for sage advice. She always led with, "I can't tell you what to do, but if I were you I would consider [insert sage advice]." As we became adults, she loved to share a porch drink and an educated debate on topics of the day. She loved family and cherished having all 20+ of us under one roof for a shared low country boil or oyster roast. She loved to talk sports and was always up on Notre Dame, St. Vincent's and Benedictine scores. She smiled from ear to ear when report card and school awards were shown to her. She may have even been known to brag on us. She was one of a kind and our lives were fulfilled by her. We are forever thankful for the care and love of her Order and the devoted women of Mercy Convent. She brought a true global view to a local audience and she will be missed.
- Timothy Sheehan Blanco, Savannah, Georgia
Rest in Peace Sister Lourdes!
- Jane Harte, Savannah , Georgia
Rest in Peace. Thank you for leading the Catholic Schools in the Diocese of Richmond. As the current Superintendent of Schools for the Diocese of Richmond I am grateful for all those who came before me who fostered such strong schools. I am proud to continue in her path.
- Kelly Lazzara, Richmond, VA
Sr Lourdes was a giant in the world of Catholic Education. As current staff at the USCCB in the Secretariat of Catholic Education, I believe I stand on her shoulders. I have the good fortune to meet her several times over the years. Her joyful spirit and tireless dedication to Catholic education is something I will remember always. Rest in peace,
- Barbara H McCrabb, Washington, DC
I am saddened to hear this news. Her intelligence and kindness was such a gift to all of us involved in Catholic education. She spent an amazing career promoting the betterment of Catholic education. Her influence was felt, not only in Georgia, but throughout the U.S., as she impacted and enhanced Catholic education by sharing her knowledge, contributions, and experience. Under her leadership in important positions of service, both nationally and as a hands-on instructor, she helped guide our Catholic schools to an abounding excellence in education that will be felt for years to come. Just visiting on Sundays at Mercy Convent, I found Sr. Lourdes thoughtful and curious in her participation in conversations. As always, there was a dignified air about her and an appreciation for the opinions of others. Sister Lourdes Sheehan was someone I truly admired as a Sister of Mercy and for her astonishing contributions to Catholic education. Loretto Dressel Lominack
- Loretto Dressel Lominack, Director of Alumnae Affairs & Archivist, St. Vincent's Academy, Savannah, Georgia
She always had such a bright energy and alway made you feel so important. Her wisdom and words of encouragement helped many and she was a true pioneer for Catholic Education esp in establishing the ACE program at ND
- Bridget Moorehead, Canton , MS
Sr. Lourdes was a wonderful role model for me in Catholic Education. I first got to know her while at Notre Dame while she worked with the ACE Program. She helped me to arrange an internship at the USCCB Dept of Education. She was a beautiful example of a strong female role model and leader in the church who served selflessly and with kindness, compassion, and dedication. Many condolences to her family and community. Please be assured her influence most certainly lives on in the many educational leaders she touched along the way. With warm regards and sympathy, Kate Ojeda
- Kate McCann Ojeda , Las Cruces, NM - New Mexico
Sr. Lourdes was a kind, witty, humorous colleague at the USCCB. May the legacy she leaves continue to inspire and give hope. Rest in peace, Lourdes.
- Br. Michael Perry, OFM, Albany, NY
With fond memories of our cousin, Sister Mary Lourdes. John, Bill, Albert, Therese, and Sister Mary Pauline, CSJ
- Oetgen Family, Alexandria, VA
Sr. Lourdes was certainly one of the most influential Catholic educators and women religious many of us have had the privilege of knowing. My association with her goes back to the early 1970's when northern Virginia was still part of the Diocese of Richmond. She was Superintendent of Schools and I was on an education commission. Her insights and wisdom were evident from the beginning, as was her warm friendship. Whether she was at the Diocese of Richmond, the NCEA, the USCCB, or the U. of Notre Dame, her contributions were many. I always considered her a wonderful mentor and a delightful colleague. Our communications have been limited the last few years, but I always have the fondest memories of our times together. May she now be enjoying the peace of the Lord whom she served so well.
- Marie Powell, Arlington, VA
Sending my very special love to all....& special prayers for a truly wonderful person.
- CAROL Mccusker, Norwood, MA
Sister Lourdes inspired me in so many ways as a young (22) Catholic school teacher with the ACE program 1994-96. She was generous with her time and wisdom, full of wit and so smart. I am truly honored to have known her. I have no doubt that she is embraced in the loving arms of God. May her family be at peace. Jane Feliz Rush
- Jane Feliz Rush, Cambridge, OH
One of the wisest women I ever knew. Heaven gained a beautiful soul. May God grant her family and friends peace, and may the angels lead her into paradise.
- Lori Saunders, Savannah, Ga
Dear Sheehan Family and The Sisters of Mercy, It is impossible to put into words the impact that Sr. Lourdes had on Catholic education and my life! A true Godsend from heaven to lead Catholic Schools, professionally and spiritually, with conviction, were her God given talents and gifts. I had the pleasure of serving on a committee with her at Benedictine and implementing her written words on how to build a better board! She was an amazing leader, wise and lovely in every way! I'll always remember her ability to command attention and respect when she spoke. But, most of all, I will fondly recall her sly little smile and keen sense of humor! My life has been enriched from knowing her. My deepest sympathy to all the Sheehan's and the Sisters of Mercy on the loss of Sr. Lourdes. She was truly exceptional and I will always miss her.
- Beth Buttimer, Savannah, GA
I knew and respected Lourdes for her unending commitment to furthering the work of Catholic education in good and difficult times. She will be missed!
- Edwardine Weaver RSM, Rochester, New York
I met Sister Lourdes at Notre Dame in the ACE program, and she had a profound impact on my life. While leading and bringing validity to a pilot program, she also took the time to get to know all of us who were young teachers. The lessons I learned from her about teaching, mentoring, understanding, educating, laughing, and enjoying life remain with me. She struck such a beautiful balance of being incredibly intelligent, gracious, witty, firm, and fun. I've used her life lessons as a parent, a teacher, a coworker, and a person. My deepest condolences to all who loved her and knew her. Rest in Peace.
- Betsy, Notre Dame, IN
Sister Lourdes and I traveled from Georgia to Maryland on the train in 1953 to Baltimore, We went there together to enter the Sisters of Mercy. We were best friends from then on. I will miss her in my life now. She was so kind and generous. I can hear her laughter still. My love and sympathy to her family.
- Carole Awalt, Atlanta, State
My most heartfelt condolences to the Sheehan family on the passing of Sister Lourdes Sheehan. I will miss you Sr Lourdes RIP.
- Gladys McCoy, Savannah, GA
Services under the direction of:
Fox & Weeks Funeral Directors, Hodgson Chapel
912-352-7200