We have been made aware that families being served by Fox & Weeks are being contacted by individuals requesting payment over the phone. Fox & Weeks will not contact a family requesting payment over the phone. Please contact the Savannah Police Department immediately if you are contacted and asked to make payment over the phone. Please contact Fox & Weeks if you have any questions.
Celebrating the life of
Commander Delmar Strelow, USCG (Retired)
Passed away on May 29, 2023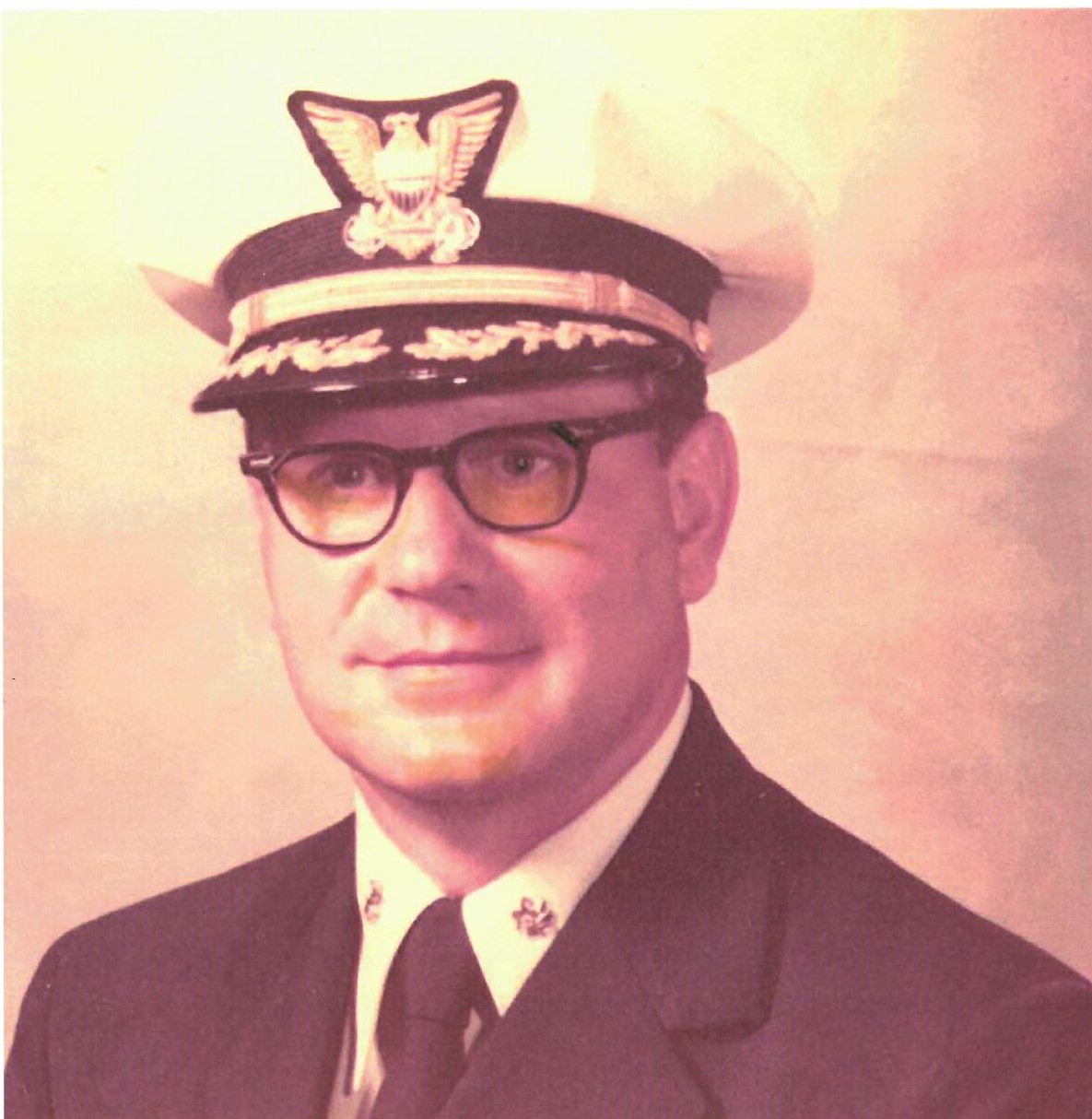 Commander Delmar Louis Strelow, 90, passed away peacefully, May 29, 2023 at Hospice Savannah. Born in Litchfield, Illinois, he was one of fifteen children of the late Julius and Clara Strelow. He attended the University of Illinois from 1950 until 1954 where he was a member of Omega Beta Pi, national pre-medical honorary fraternity, and also attended the Illinois College of Medicine from 1954 to 1955.
Mr. Strelow served proudly and honorably his country in the U.S. Coast Guard, where he retired as Commander, after 37 years of service. During his military career, he continued his education, at Officer Candidate School in 1956, USCGC Androscoggin from 1956 to 1957, COTP, Savannah, GA 1957 to 1959, USCGC Jonquill, 1959 to 1960, USCGC Conifer 1960, and Ortups in Savannah in 1961.
During and after his extensive military service, he was active in many civic organizations, to include Vice President of the Navy for the Department of Georgia, President of the Georgia Coast Guard Chapter, Reserve Officers Association of the United States, Board of Directors for the American Red Cross, Savannah GA, Chairman of the Family Services Committee, Savannah, GA, Chairman of the Parents Action Council, American Red Cross Representative on the Family and Child Care Council, and the Seventh Coast Guard District Coordinator of the Coast Guard Affairs Committee. He was also a past member of the Civitan Club, Savannah Golf Club, Penguin Club of Savannah, and the Three Gallon Blood Donor Club of the American Red Cross.
Mr. Strelow was an avid golfer in his younger days, he was active until the end, the caretaker to his two wives, and never wanted to be a burden on his family in his final days.
In addition to his parents, he was preceded in death by his first wife, Audrey Strelow, his second wife, Jane Wolf Strelow, and his step-daughter, Janet Turner Warren.
Surviving are his step-children, Julie Turner Farmer (Ben), Jackie Sweeney (Ric), his sister, Vera Loose (Rod), other extended family, and his granddogs, Bailey and Beauzie, whom he loved dearly.
Graveside Service will be 2:00 p.m. Sunday, June 4, 2023 at Bonaventure Cemetery with full Coast Guard Honors.
The family would like to thank his dear neighbors, Ellaree and Troy Peters, who helped look after him during his last years. Also, thanks to Hospice Savannah for taking such good care of him and keeping him comfortable.
GUEST BOOK
Going to be greatly missed. Love you Daddy.
- Jackie Sweeney , Inverness, Fl.
Services under the direction of:
Fox & Weeks Funeral Directors, Hodgson Chapel
912-352-7200