We have been made aware that families being served by Fox & Weeks are being contacted by individuals requesting payment over the phone. Fox & Weeks will not contact a family requesting payment over the phone. Please contact the Savannah Police Department immediately if you are contacted and asked to make payment over the phone. Please contact Fox & Weeks if you have any questions.
Celebrating the life of
Kathrina "Kay" Robb
Passed away on May 20, 2023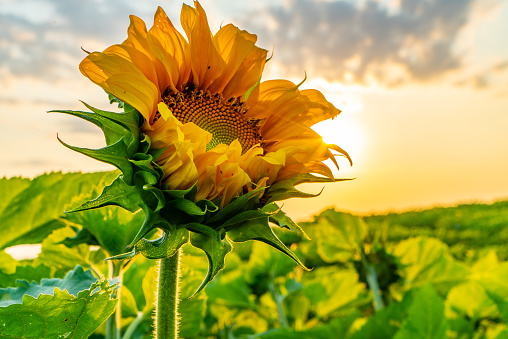 Kathrina "Kay" Schuller Robb, 78, died on May 20, 2023 in Clemson, SC. Kay was a Savannah resident for her entire life following her birth in Statesboro, GA in 1945. She was the daughter of the late Albert Frederick Schuller and Latane Lanier Schuller and sister of Albert Frederick (Karen) Schuller, Jr., Richard (Donna) Schuller, and the late Robert Schuller. Kay graduated from Savannah High School in 1963 and the University of Georgia in 1969. She taught in numerous schools in Savannah before obtaining an M. Ed. from Georgia Southern University in 1990. Kay served as a media specialist in various Chatham County schools until her retirement in 2007.
She was a lifelong member of St. Paul's Evangelical Lutheran Church and was a former church council member. Kay was an avid gardener at her former home on Wilmington Island and was active in the Garden Club of Savannah.
Kay is survived by her husband of 49 years, Edwin D. Robb, Jr.; their three sons and their spouses: David and Cara Robb of Clemson, SC; Michael and Sara Robb of Greenville, SC; and Charles and Yumi Robb of Higashi-Matsushima, Japan. Her greatest earthly joys were her six grandchildren: Sanders Gaines, Crawford, Celia Jane, Asher, Athens, and Emily Robb.
The family will receive friends from 11 a.m. to 12 p.m. on May 25, 2023 at St. Paul's Evangelical Lutheran Church of Savannah. Funeral services will follow at noon at the church. Committal will be private.
In lieu of flowers, memorials may be made to St. Paul's Evangelical Lutheran Church.
GUEST BOOK
Kay and I go back a long way! Knew each other all through High School even though .. Kay graduated from SHS as I graduated fro SVA! We roomed together at UGA! Both graduated the same year from U GA (1969)! Will miss my friend more than U will know! Love Ellen Henderson
- euhtybee@gmail.com Ellen Henderson, Eulonia, GA. Harris Neck Ga.
Kay and I went to St. Paul's together all through school . She was a lovely girl inside and out. We were bunk buddies at Lutheridge. I always held her in high regard. May your memories serve you well. Evelyn
- Evelyn L temple, Lexington, South Carolina
My condolences to Ed, their sons and grandchildren. Have not been able to catch up with either of them for a long time. Hopefully Ed is well. You can email or call me 908-803-3921 as Ed was an old Navy and lacrosse buddie which is how I got to know Kay over the years. What a wonderful person and a great loss.
- Harris George LeRoy, Skillman, NJ
Kay and I worked together at Isle of Hope School in Savannah, Georgia. We were close friends and shared much together. We have stayed in touch until the past couple of years. I will always miss Kay. She was a wonderful person. I express my deepest sympathy to Kay's family.
- Carol Purvis, Bennett,, NC
Ed, I just learned of Kay's death. Terri and I send our warmest condolences. Buz
- Edwin Reynolds, Savannah, GA
Services under the direction of:
Fox & Weeks Funeral Directors, Hodgson Chapel
912-352-7200
Visitation

11:00 a.m. to 12:00 p.m. on Thu, May 25, 2023

St. Paul's Evangelical Lutheran Church
10 West 31st Street (map)


Savannah GA