We have been made aware that families being served by Fox & Weeks are being contacted by individuals requesting payment over the phone. Fox & Weeks will not contact a family requesting payment over the phone. Please contact the Savannah Police Department immediately if you are contacted and asked to make payment over the phone. Please contact Fox & Weeks if you have any questions.
Celebrating the life of
Debra Gunn
September 13, 1958 - May 20, 2023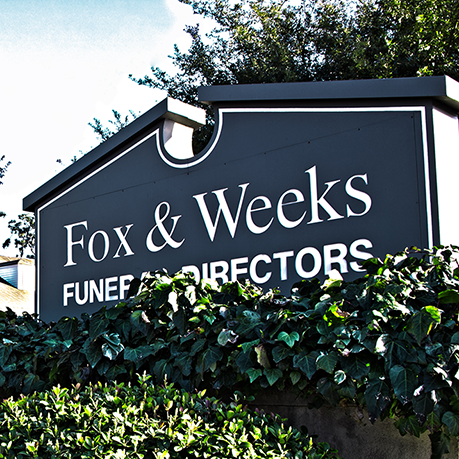 Debra Gail Gunn (Debbie), 64, passed away Saturday, May 20 at home.
Preceded in death by her husband , William Gunn (Billy), her father, Jesse Clinton McGlohon, and brother, Billy McGlohon.
Survivors include children, Jason and Amanda Gunn, grandchildren, Kaylee and Kalianna Gunn, Step children, William Gunn and Shelly Gunn, grandchildren Christopher and Michell Gunn, mother and stepfather Doris and Don Dugger, sister Lori McGlohon, niece Christina Mills, Great-nephews and niece Leighton and Kinsley Mills.
In her life she loved camping and fishing and spending time with her family. She also loved to spend time with her husband and friends at the Ohoopee river.
She will be greatly missed!
A visitation will be from 6:00 until 8:00, Tuesday, May 23, 2023, at Fox & Weeks Funeral Directors Hodgson Chapel.
GUEST BOOK
So sorry for the lose of a wonderful gal. Grew up with her , she was funny, and a friend. She will be missed.
- The Gilmore's , Savannah , Ga.
To Lori and all… I am so sorry for your loss. Debbie was a sweet sensitive beautiful soul. I will miss her…. Her greatest love was Billy and her family. Such happiness you all gave her.
- Sandy McGlohon, Savannah, Georgia
Debbie was a friend and co worker she will be missed great memories prayers to her family
- Maureen Ray, Bloomingdale, GA
I am so sorry to hear of Debbie's passing. She was an independent spirit that had fun, loved her family & always tried to keep everyone & everything together! May God bless her friends and family as we all mourn her passing and this next year of "firsts" that no one looks forward to facing without her.
- John F. LaBarbera , Savannah , GA
Debbie was a wonderful person. She will be greatly missed by our Ohoopee River family. Condolences to her family and everyone that knew her.
- Dawn and Amanda, Swainsboro, GA
Amanda I'm so sorry to hear about your mothers passing. She will surely be missed by all that knew her. my heart breaks for all of ya'll.my thoughts and prayer are with ya'll.
- Teresa Russell, savannah, ga

A candle has been lit!
- Robin Johnson, Bloomingdale, GA
Services under the direction of:
Fox & Weeks Funeral Directors, Hodgson Chapel
912-352-7200