We have been made aware that families being served by Fox & Weeks are being contacted by individuals requesting payment over the phone. Fox & Weeks will not contact a family requesting payment over the phone. Please contact the Savannah Police Department immediately if you are contacted and asked to make payment over the phone. Please contact Fox & Weeks if you have any questions.
Celebrating the life of
Peter "Petey" Robert O'Rourke
March 23, 1967 - May 14, 2023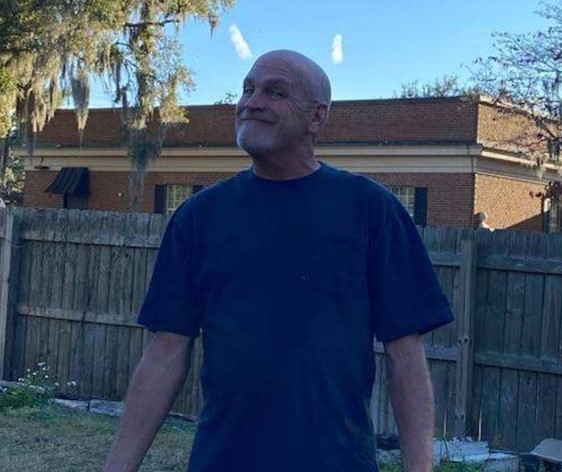 We are saddened to announce the passing of Peter "Petey" Robert O'Rourke. He passed away peacefully at home on May 14th, 2023. Petey was born on March 23rd, 1967, in Newark, New Jersey and was raised in Astoria, New York. He loved to meet new people, never met a stranger, and bragged about how much he loved and adored his only child, Shannon O'Rourke.
Petey worked as an electrician for over 15 years and enjoyed his work as well as all the friendships he created with the people he worked with over the years. Some of his favorite things to do were to shout "J-E-T-S Jets! Jets! Jets!," spend time with his daughter and crack jokes.
Petey was always such a Happy-Go-Lucky person. He was loved by many and will be deeply missed.
He is survived by his only child and his pride and joy, Shannon O'Rourke, his sister Regina Nacinovich, his nephews Robert Bucheister, Nicholas Nacinovich, and Joey Nacinovich as well as many other nieces, nephews, great nieces and great nephews.
He was proceeded in death by his mother Patricia O'Rourke, his father Robert O'Rourke and his dearest friends Jimmy and Adam
GUEST BOOK

A candle has been lit!
You will be deeply missed! Your pride and joy, Shannon will always be taken care of! Rest in peace.
- Maze family, Savannah, GA
My condolences for your lose. Pete was a good friend.
- David James , Statesboro, GA
I knew Pete from growing up in Astoria. Always a nice guy. We connected over the years through Facebook. It was alway good to see his posts. My deepest condolences to all of his family and friends. You are all in my thoughts and prayers. Astoria original! Astoria strong!❤️
- Matt Heerey, Forest Hills, New York
We grew up together in Astoria,literally right across the street he was a fun and happy guy to be around
- Raymond Napolitano, Montgomery, NY
Loved him from the first moment I met him, you had to! Always laughing, smiling and joking. He was taken too soon and will be missed deeply by me and all of his ISB friends!!! GO JETS!
- Sheila, savannah, GA
From the moment I met Pet we hit it off. The jobs that we worked together were my favorites, we joked and laughed all day. I'm not sure how we got anything done..he was a great man with a big personality, he will be dearly missed
- Gordon Willis, Savannah , GA
I'm honored to have seen your stomping grounds in Astoria and you mine in ATL! Wilmington will always be "YOUR island" though. May your memory be eternal Pete.
- Krista Brown, Savannah, GA
Services under the direction of:
Fox & Weeks Funeral Directors, Hodgson Chapel
912-352-7200
A Celebration of Life Will Be held at a later date