We have been made aware that families being served by Fox & Weeks are being contacted by individuals requesting payment over the phone. Fox & Weeks will not contact a family requesting payment over the phone. Please contact the Savannah Police Department immediately if you are contacted and asked to make payment over the phone. Please contact Fox & Weeks if you have any questions.
Charles W. Upchurch, 68, died after a long illness on Friday, April 21, 2023.
Charles was born in Mullins, SC, the fourth child of Doris (Smith) and Joseph Upchurch, Sr. He attended Newberry College, where he was captain of the football team.
In 1978, Charles married his high school sweetheart, the former Clare Hughes of Isle of Hope. They have two daughters. Charles spent half of his career working for the family business, Upchurch Music Company. The second half of his career was spent working in construction where he lead countless successful projects for major construction companies in Savannah, ultimately owning his own company. He was an active member of the Forest City Gun Club for 45 years, leading as president for 4 years, club champion 12 times and received countless other awards.
In addition to his wife Clare; Charles leaves behind his daughter, Margaret Saltysiak (Byron) of Naperville, IL; daughter, Katherine Osbourne of Savannah; sister, Ann Halverson of Savannah; sister, Judy Guyer; brother, Joseph, Jr.; sister, Kim Feus (Bobby); and brother, Kevin (Lisa); as well as many nieces and nephews. Charles leaves behind 8 grandchildren; Elliott (23), Eden (21), Eliza (19), Everett (17), Evangeline (13), Clare (9), Colleen (7), and Charlie (4).
Visitation will be held at 12:00 pm on Wednesday, April 26, 2023 at Fox and Weeks at 7200 Hodgson Memorial Dr. in Savannah, followed by a memorial service at 1:00 pm at the same location. A private graveside service will be held at a later date.
In lieu of flowers, the family suggests that you consider a donation in Charles' memory to Alzheimer's Association (alz.org).
GUEST BOOK

A candle has been lit!
I'm so incredibly sorry to hear of Charles passing. Losing a spouse is like losing a part of yourself, it's devastating My thoughts & prayers are with you & your family during this difficult time. Please know you are not alone and your friends are close by to lift you up.
- Nancy Kanning, Okatie, SC
I am so sorry for your loss.. Charles will be greatly missed by family and his many friends.. I will be unable to attend his celebration of life.. I recently had surgery and then on able to travel. I Wishing you God's comfort and peace during this difficult time..
- Judy U. Guyer, Chester, SC
Was so sorry to hear of Charlie's passing! We played football together at Newberry College. Ironically, we played the same position, he was the right defensive tackle and I was the left defensive tackle. We were really good on defense. Charlie was a great player, leader and mentor to me. He called me a couple of times right before he went into the Newberry HOF! He seemed surprised that he was going in, but all those that played with him know it was long overdue and well deserved. It was the first time we had talked since he graduated. My prayers are for the family!
- Charlie Coles , Marietta , Ga
Our prayers are with the entire family and may the angels raise Charles up to the Lord. Good man.
- Tim Ansley , Savannah , Ga
What great guy to spend afternoons with. I learned so much about clay shooting just watching Charles. A true legend that will never be matched or surpassed.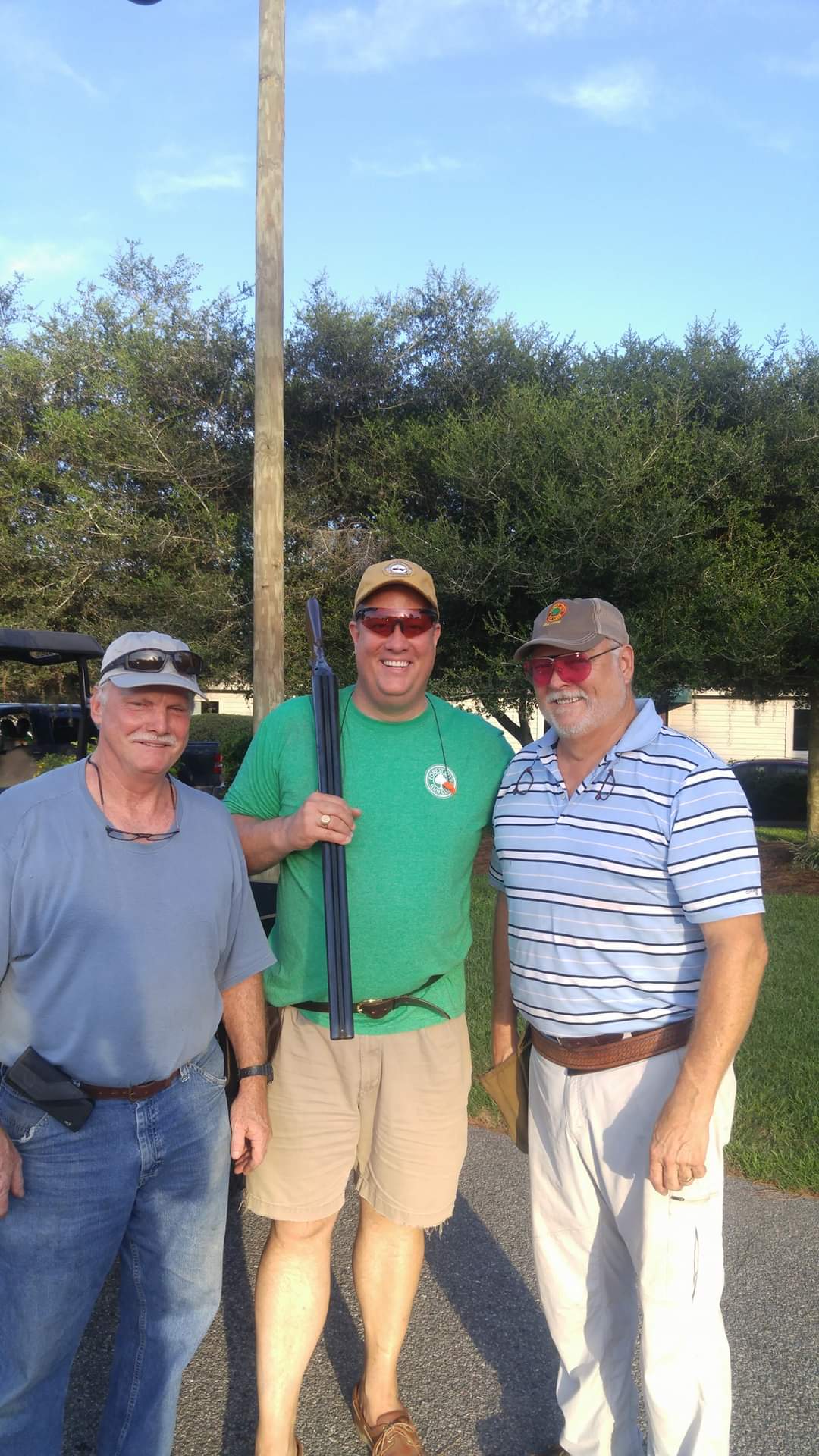 - Dan Leger, Savannah, GA
Deepest condolences on your loss
- Beverly LaVigne , Savannah, Georgia
I truly enjoyed shooting with Charlie. We shot sporting clays and "Scratch " Charlie showed me the "hold points" I use today when shooting. He was a good friend and I will miss him greatly.
- Frank Hardeman, Savannah, Ga
Claire, Margaret, Katherine and family: Our thoughts and prayers are with you with the loss of Charles.
- Anne and James Byerly, Kansas City, MO
Claire, I am so sorry to hear of Charles passing at such a young age.I am sorry I won't be able to come, as I'm dog setting for my daughter who lives away. I will be praying for you and the girls
- Mary Ryan, Savannah, GA
I could not have asked for a better father in law during my marriage to Katherine. Taught me a lot about shooting and helped me a lot when I was between jobs. Taught me a lot about construction. He was a great man and an awesome grandfather to mine and Katherine's children. I am going to miss him.
- Robert Osbourne , Savannah, GA
Clare, Margaret and Katherine, I am so sorry to hear about Charles. He was a good man and was much loved. I will keep you in my prayers.
- Glennis Daniel, Springfield, Ga

A candle has been lit!
I am so sorry to hear about Charles's passing. I have known the entire Upchurch family since I was 3 or 4 years old. Lived in Kensington Park across the street from them on Kensington Dr.
- Judy Waddell Newton, Sylvania , Ga
Sincere condolences to the family for your loss. You all are in our thoughts and prayers.
- Lewis Clark, Bloomingdale, GA
So sorry to hear of my uncles passing. I know he has been I'll for a while and now he can be at peace and not suffer. May you find comfort in each other during this difficult time. Unfortunately we will not be able to attend how celebration of life but our thoughts are with you all.
- Robert Feus, Jr, Orlando, FL
Claire, so very sorry for your loss & to the entire Upchurch family. I am sure he is having a wonderful reunion with so many other family members. I'm sorry I was not able to speak with you today. Sending much love to your family.
- Andrea Guyer Padgett , Savannah , Ga
I'm so sorry Margaret and Katherine. Think of you guys.
- Merritt Melancon, ATHENS, GA
Rest in peace my friend!
- Robyn Quattlebaum, Savannah, GA

A candle has been lit!
Claire, Margaret, & Katherine, We are sorry for your loss. Mary, Dagny, and Asha
- The Parian Family, Savannah, Ga
Services under the direction of:
Fox & Weeks Funeral Directors, Hodgson Chapel
912-352-7200