We have been made aware that families being served by Fox & Weeks are being contacted by individuals requesting payment over the phone. Fox & Weeks will not contact a family requesting payment over the phone. Please contact the Savannah Police Department immediately if you are contacted and asked to make payment over the phone. Please contact Fox & Weeks if you have any questions.
John C. Hannon, 72, passed away Friday, April 14, 2023 at Hospice House. No service is scheduled at this time.
GUEST BOOK

A candle has been lit!
May perpetual light shine upon him
- The Sikes , Savannah , GA

A candle has been lit!
RIP Capt. John
- Charles Raley, Savannah, GA
John was my big brother . We were 13 years apart . He use to refer to me as a little runt of the family . I remember when I was 7 years old John would pay me .50 cents to clean his room , Lol I thought I was rich ! After John joined the Marines, he never moved back home to Kansas City. He would visit often when he would go on leave. He was a good brother to me after he retired from the Marines, he continued to live. In Carolina. I have not seen my brother for many years or age difference just seem to be a thing where we did not have much in common. Several years ago when I was in my late 20s early 30s I moved to Hardeeville South Carolina to be around my brother And get to know him a little better. We only lived in the Carolinas and Hardeeville, my husband and me and my son for about a year before we move back to Kansas City the last time I saw my brother was when my mother passed in 2000 we had some phone conversations , not physically seeing each other for years I am so saddened by the loss of my brother. He was a good man. I just wish the Lord with you giving me more time with him. If there is could only have been different, I would've been so much closer to him .
- Ellen Hannon Fugatt, Independence , Mo
I have already posted once about my brother John, but I didn't want to share images with his friends of his three sisters., Cheryl horseman, Gaiyle Davis and myself Ellen Hannon Fugatt.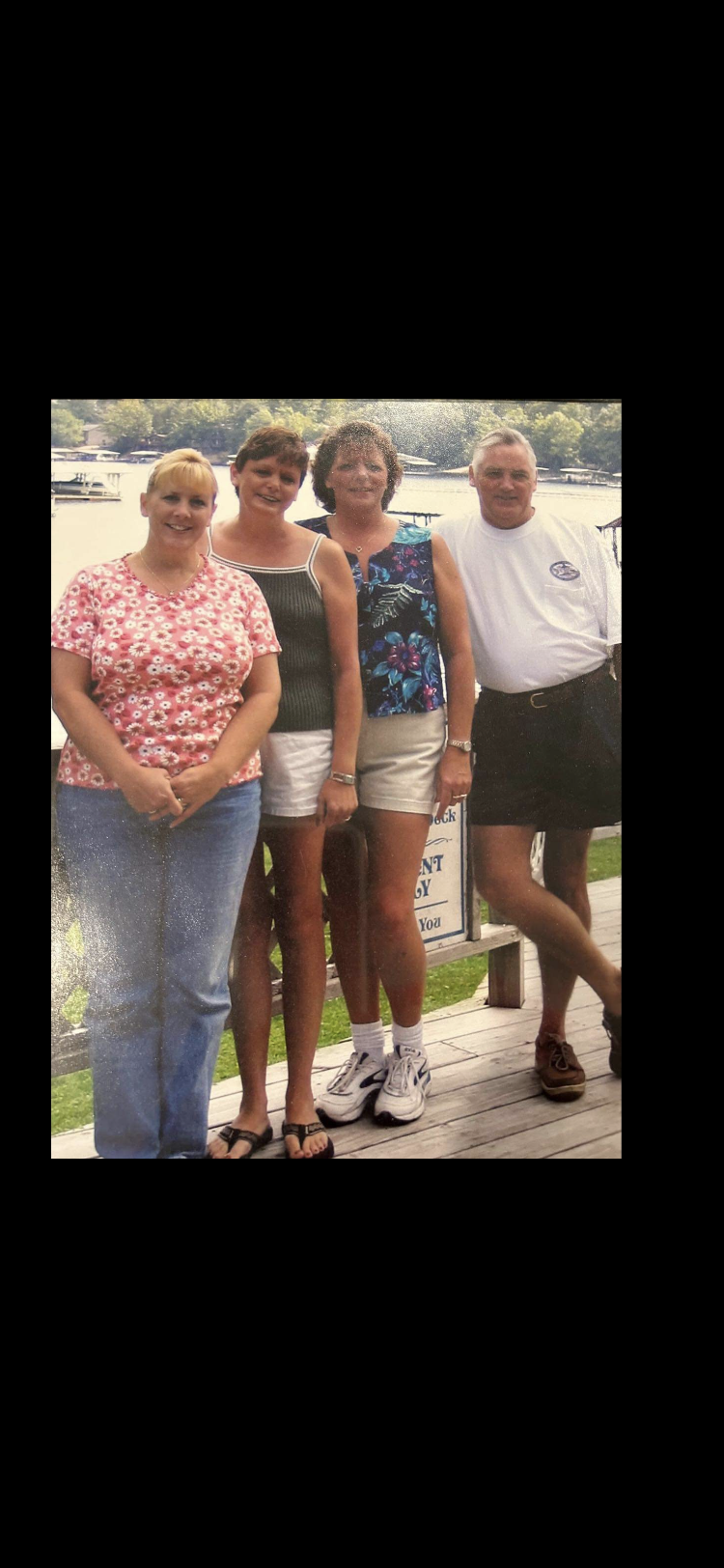 - Ellen Hannon Fugatt, Independence , Mo.
John was the absolute best neighbor and friend. He has always been there for us. He has brought countless meals to our house. He would always pop in with two big pans of food, enough to feed an army, and say, I was bored. I sure liked it when he was bored. He was the best cook. When John became ill, and I would check on him I would always say, John, are you OK. His reply would always be, I am always OK. Now I know for sure he is OK. He is with his sweet Rhonda that he has grieved for the last 5 1/2 years but they rest in peace together.
- Tootle Family , Savannah , Georgia
Services under the direction of:
Fox & Weeks Funeral Directors, Hodgson Chapel
912-352-7200