We have been made aware that families being served by Fox & Weeks are being contacted by individuals requesting payment over the phone. Fox & Weeks will not contact a family requesting payment over the phone. Please contact the Savannah Police Department immediately if you are contacted and asked to make payment over the phone. Please contact Fox & Weeks if you have any questions.
Roland Christian Wolff Jr., 79, passed away at his home on Sunday, April 9, 2023.
Roland was born in New York, New York, the son of Roland C. Wolff and Ruth Brackman. After moving to Connecticut, Roland attended Connecticut public schools and then served as a United States Marine during the Vietnam War. His service in the Marines motivated him to earn his BFA from Southern Connecticut State University and his MFA from Georgia State University.
For the next 20 years, Roland pursued an extensive career in art as a freelance illustrator who was widely published in multiple newspapers, magazines, and books. This career led him into teaching as an art professor at both Savannah College of Art and Design as well as the University System of Georgia.
Roland is survived by his wife, Pamela; his daughter Zoe Walden (Brent); Zoe's mother, Sandra; grandson, Joseph Roland; son, Oliver; and Oliver's mother, Edda.
Their will be a visitation and celebration of life for Roland will be from 2:00 until 4:00, Saturday, May 27, 2023, at Fox & Weeks Funeral Directors Hodgson Chapel.
GUEST BOOK
I am so very sorry to hear of Roland's passing. I was an illustration student of his at SCAD in 1984-85 and I cannot say enough about his wit, enthusiasm, generosity and confidence-building he provided not only to myself but to so many. He was certainly an original and by far, one of my most memorable professors.
- David Pollard, Stamford, CT
We are thinking of you, love you Ms.melton - Kim,Kye,Keera,Alanna.
- Kimberly R Bridges, Savannah, GA
Dad, I can only hope to generate a drop of your ocean of positive influence you created during your years on this Earth! I love how chaotic & magnificent you are! A true artist. You always pushed me to dare to take risks & showcase my talents. It's ironic how you never wanted me to become a teacher or a "starving artist" because neither receives any "respect" in America. Well I was inspired to be EXACTLY LIKE YOU DAD; educator & artist! Why? Because "I" respected you as an educator & artist. Forever my muse. You unintentionally taught me how to find happiness by sacrificing my life to an art medium. You unintentionally taught me that I could create an educated community of artists through helping students find their artistic outlet. Love, Zoë xxx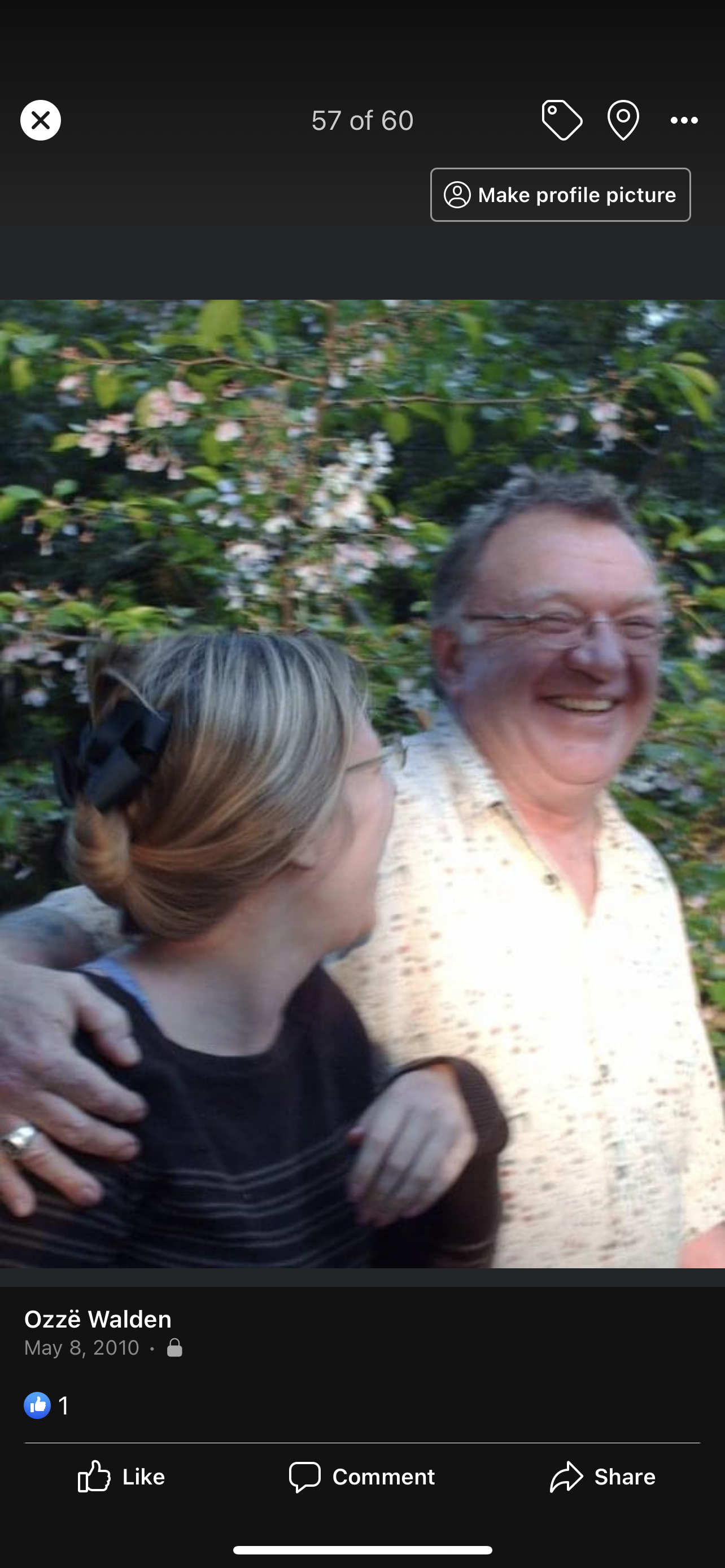 - Zoë Wolff , Eastman , Georgia
Pam, our thoughts and prayers are with you. We are so sorry for the loss of Roland. We hope the memories of him shared on this page bring you comfort. We are here for you in the coming days and weeks. With Love, The Garolas
- Rob Garola and Family , Savannah, GA
Dear Family, I will miss Roland until the end of my days...he brought us together in life and art and people..and he loved everyone.
- Ramsey Khalidi, Savannah, Georgia
What a huge loss. Mr. Wolff was a mountain of man who lived the kind of life you read about in books. I recently asked him if he was drafted to go to Vietnam. His response, "I enlisted…couldn't wait to go". He was the first patient I gave my cell phone number to and we would hug after every appointment. I treasure the gifted artwork and will be putting one of his recent paintings in my exam room for all to appreciate.
- Steven Oberle, Savannah, GA
Roland, I know it might be strange for your wife to be writing to you on your page, but I miss you deeply. You are, and always will be, the light of my life. Pamela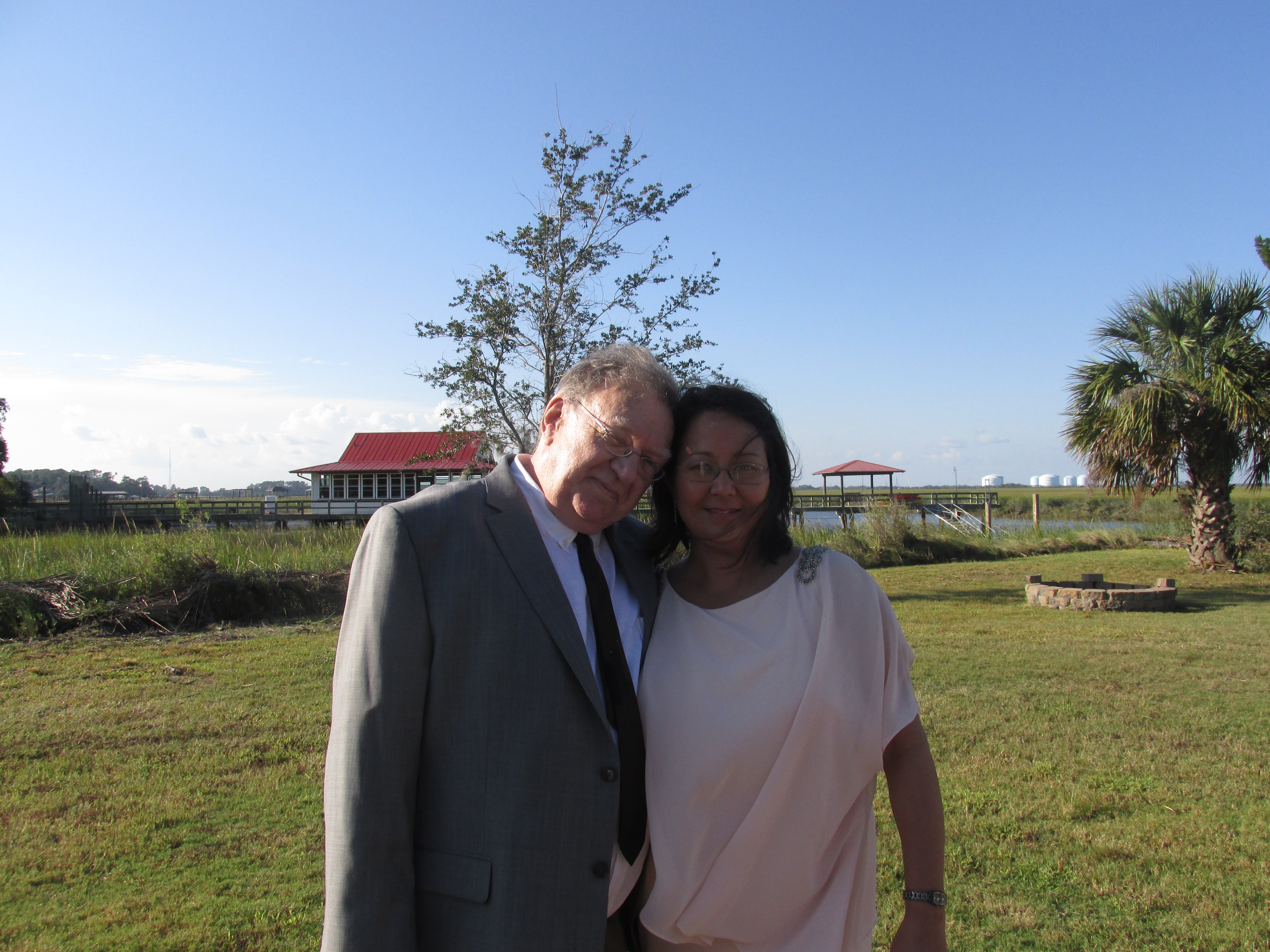 - Pamela Melton, Savannah, Georgia
My condolences to Roland's family and friends. I worked with him in SCAD's early years and became friends. As an admissions representative for SCAD, I witnessed first hand the inspiration he was for students considering an art career. He continued to inspire when they studied with him. His art hangs prominently in my home…and the homes of many friends and family...forever to be remembered. RIP Roland.
- Lynne Butler Bayens, Richmond Holl, GA

A candle has been lit!
Pamela so sorry for your loss Roland was a light and spiritual soul that we have always cherished. So glad he and Alan got to speak and laugh all last week and Easter morning Let us know when the celebration of his life will be. Live in light and love
- Paula Edelstein, Pembroke Pines, FL
Where do I even start...Roland was one of the greatest people on earth to me. I started as his work study student at Savannah State University and he quickly grew into my friend. He helped me learn a lot about Art and life in general as a 19 year old. He helped mold me into the artist I am today and guide me into adulthood and was always reachable due to that fact that he lived around the corner from me. I'm going to miss him so much. My condolences to the family.
- Cheauntay Curry, SAVANNAH, GA
Roland was an awesome person. He brought so much joy to many, he will be misses. My Condolences to all
- Thaysheya S Curry, Savannah, GA
We didn't know him long but he leaves a strong and inspiring impression. It is sad to see an artist and individual like him gone from this world. Our condolences to his family and loved ones.
- Maria & Price, Savannah , GA
My sympathy to his family.Roland was an old friend.great dad to Zoe ,who I saw from the start.a unique,Whitty,one of a kind old friend.you will be missed
- Deborah Munyas, Savannah, Ga
Dr. Wolf was a great guy and a great artist. I've had the honor to be in a couple of his classes while he taught at Savannah State University. My condolences to the family.
- Jonas McAlister , Savannah , Ga
I'm so sorry to learn of Roland's passing. He is forever my one love. Sincere condolences to his wife Pamela and his daughter Zoe, and his grandson. May he live forever in our hearts.
- Sandra-Lee Wolff, Gainesville , Florida
Sending my Condolences to the Whole Family, especially Pamela, with such a sad Heart. Roland was a Friend, companion, great teacher, Artist, Grandpa, and one of the most straight forward Vietnam Veterans I knew. Rest well my man.
- Marsha and Family, Savannah, Georgia
Condolences to the Wolfe family for the passing of Mr. Roland Wolfe. May his legacy live on and the family find comfort in knowing his love and zest for life will live on. RIP
- Arthur McClendon, Walterboro, South Carolina
Roland was an awesome professor. He was encouraging and inspiring. He definitely made me a better artist. I enjoyed his classes. Sending my deepest condolences to the family.
- Leah Herrin, Nahunta , GA
He was one of a kind. He fueled many artists and their fire will keep burning!
- Wolff, Gainesville, FL
He was one of a kind. He fueled many artists, and they will keep the fire burning.
- Wolff, Gainesville, FL
He was one of a kind. He fueled many artists, and they will keep the fire burning.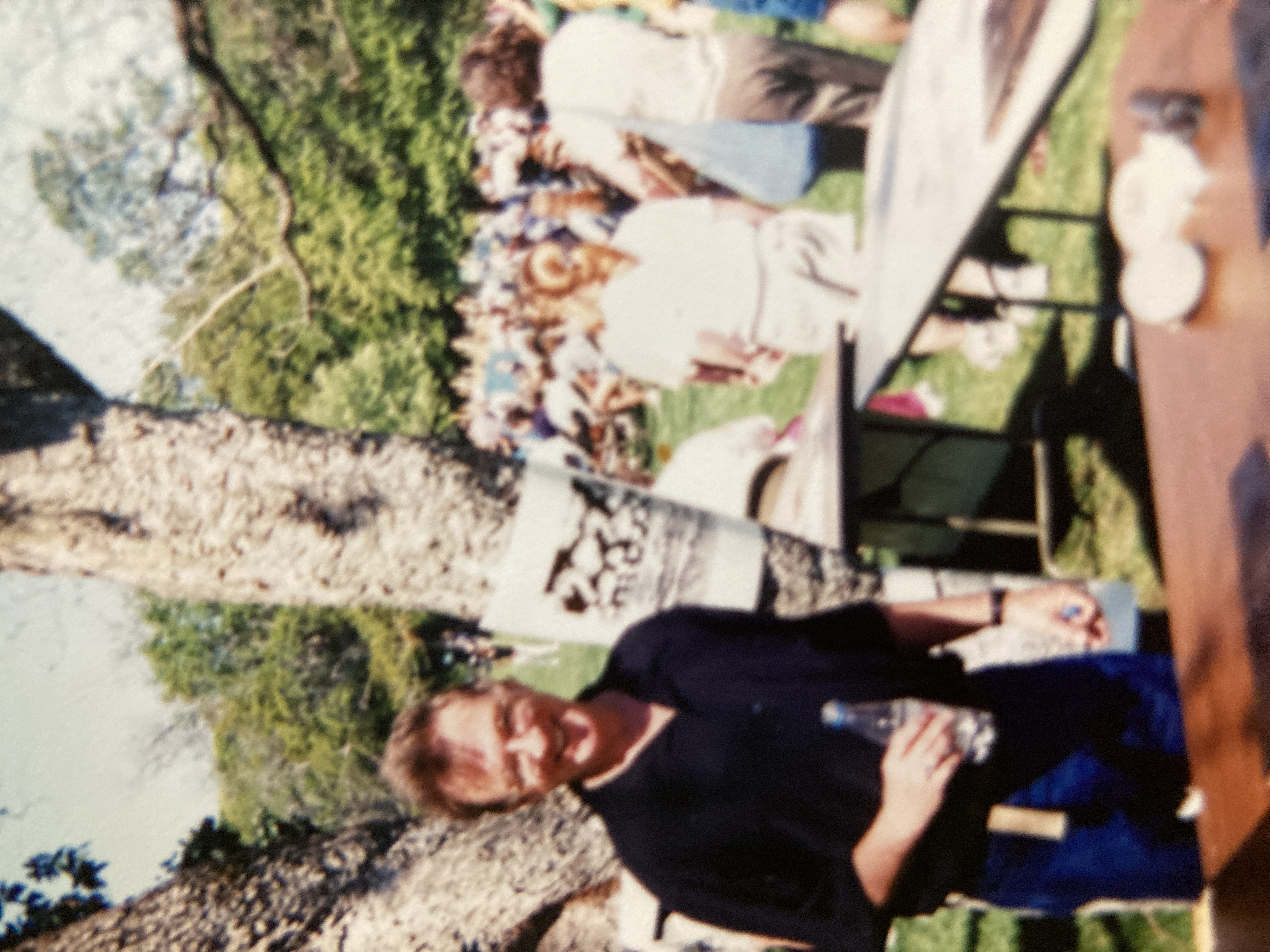 - Wolff, Gainesville, FL
Roland was a favorite teacher of both my husband and myself. He is still frequently and fondly referred to some 24 years later. We admired his energy, his charisma, and his praises given to the artwork his students presented to him with trepidation. We are truly sorry to hear of his passing.
- Kim Counts, Jacksonville, FL
My sincere condolences to all family and friends of Roland. What a wonderful person he was. I met Roland many years ago while I was a student at SCAD and became very close to his fourth wife Sandra. I have so many fond memories of amazing late-night conversations about art and culture, the weekend wedding party in rural GA , the SCAD Sidewalk Arts Festival and so many impromptu parties and get-togethers. He was such an interesting, talented and hilarious guy- and man, what a laugh he had! I will never forget him. Cheers to this incredible human who certainly lived life to its fullest.
- Anna , Santa Fe, New Mexico
Thank you for giving me Zoe and Joey.
- Sandra Lane Wolff, Thunderbolt , GA
I was trading Professor stories with my husband a few moments ago, and was telling Roland stories as I was looking up photos of SCAD in the 80s. Then I saw that he had passed. I was devastated. Roland was larger than life. He was the best of the best and I feel blessed to have been one of the many whose life was made better because of him. Not only was he the best Professor one could have ever wished for, but he was also a mentor. I had a rough childhood and was unsure if I would ever be good enough to "make it" in the art world. My family didn't think being an artist was a worthy profession. But Roland said something to me that changed my mind and my life. He said "Your past does not determine who you are, your past prepares you for who you are to become." And I had those words engraved on a medallion. I wear it everyday. Roland was a gift to everyone who met him and I don't know one single student, one single person, whose lives were not changed for the better by knowing him. Smooth sailing Sir, and fair skies ahead. And I'm sorry about the whole desk on the patio thing….kind of. (And by the way, my family was wrong, being an artist is indeed a worthy profession, because of you Roland.)
- Emelia Sullivan, Delaware, OH
Services under the direction of:
Fox & Weeks Funeral Directors, Hodgson Chapel
912-352-7200