We have been made aware that families being served by Fox & Weeks are being contacted by individuals requesting payment over the phone. Fox & Weeks will not contact a family requesting payment over the phone. Please contact the Savannah Police Department immediately if you are contacted and asked to make payment over the phone. Please contact Fox & Weeks if you have any questions.
Joel F. Spivak, a research scientist, patent attorney, general counsel, private pilot, husband, father, and grandfather, died Saturday, April 8, 2023 at a hospice facility in Savannah, GA after complications from an intracranial hemorrhage. He was 88.
Although for the past 24 years he led a peaceful retirement, while residing in The Landings area of Savannah, his path included struggles, hard work, and notable achievements. Joel Frederick Spivak was born in Brooklyn, New York in 1935. His youth was spent in a crowded, 2-bedroom Brownsville tenement apartment, along with his parents and 2 siblings. His upbringing created a strong desire to escape hunger and poverty, which taught Joel the lifelong values of structure and perseverance.
Joel also valued academics. He was a stellar student, who graduated from New York City's elite Stuyvesant High School. He then matriculated to City College of New York (CCNY). While attending CCNY he dated and later married Jacqueline Feit, who remained his wife for 65 years of his life.
Joel next earned a Master's in physical chemistry from Brooklyn College. Subsequently, he applied his scientific acumen at Loral Electronics Corporation and Republic Aviation, where he earned a patent for the development of indium antimonide thin films and researched liquid crystal and laser technology.
Still, he wished to provide greater economic opportunity for his family, which grew to include 2 children. Therefore, while living in Queens and working in Long Island, he commuted each evening to attend Brooklyn Law School. Upon passing the bar, in 1965 he relocated to East Windsor, New Jersey to work as a patent attorney at RCA's prestigious David Sarnoff Research Center. As his legal career evolved, Joel worked as a patent attorney for Western Electric, became general counsel at Optel Corporation, a private attorney, general counsel at Chronar Corporation, and a counsel for British Technology Group (BTG). Conjunctively, he co-founded a thriving residential real estate management company that purchased, repaired, and rented single-family homes.
After living in East Brunswick, NJ for close to 20 years and then downsizing in Hightstown, NJ, Joel retired to Savannah. During his retirement, he contributed to the community by volunteering as a math tutor at Savannah State and Armstrong College, where he also audited classes.
For leisure Joel partook in parachuting, hang gliding, auto racing, and skiing. Most significantly, he was a passionate private pilot, with multi-engine, instrument, commercial, and instructor ratings. In addition, up to his death he remained an avid tennis player and golfer.
He is mourned by his wife Jacqueline; children Mark and David, and his wife Suzanne; grandchildren Kyle, Daniel, Cara, and Brett; sister Gail; nephews Bill, Kenin, and Wayne; nieces Adrienne, Marlene, and Heidi; and numerous other family members and persons he met along the way during the past 88 years.
Services will be at Fox & Weeks Funeral Home, Hodgson Chapel, Friday, April 14, 2023 at 2:00 p.m., with Rabbi Robert Haas officiating.
GUEST BOOK
Joel put so much life into my life during the years I was honored to know him through Savannah Jazz and all our shows. Not only was he the best dance partner ever but as one of our first members, Joel contributed greatly to the organization through organizing golf tournaments and selling ads in our programs to securing all of our trademarks and copyrights. The world was greatly enhanced by Joel's spirit and it will run long in our hearts and souls. Deepest sympathies to Jackie and his family.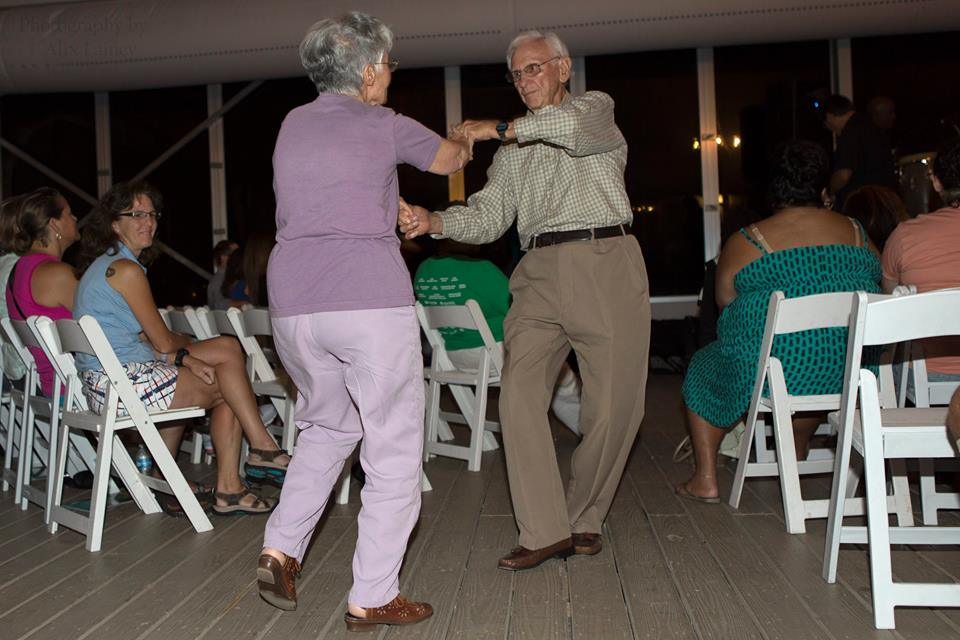 - Paula Fogarty, Savannah, Georgia
Joel was my friend. An attorney, a scientist and an avid aviator, Joel was clearly a man of many talents. I will especially miss his absence in the cockpit as we took many flights over the last 30 years. For anyone who was fortunate to know him, his endearing smile and jovial attitude was always an inspiration. Our family will miss him immensely. Our sincere condolences to his lovely and caring, wife Jackie and his family.
- Harold C. SIms II, Savannah, Ga
Only the best memories of one of the most energetic and upbeat people I have ever known. Joel always gave his best. To the Jazz Association golf tournaments, to our workouts at the Landings, to skiing and tennis and yes getting older, he gave everything his all. Always game, finding a joke, sharing his encyclopedic knowledge, dancing and smiling. Thanks for shining your light on us, Joel. Arms around you, Jacquie.
- Jane Ogle , Savannah, GA
Jackie, John and I are so sad to hear of Joel's passing. We will miss seeing him walking around the neighborhood and mostly miss the conversations we had with him. Such a bright man.
- John and Heidi Burgan, SAVANNAH, GA

A candle has been lit!
Jackie, John and I will miss our many conversations with Joel. His zest for life was evident.
- John and Heidi Burgan, SAVANNAH, GA
My condolences with Jackie and the Spivak family
- Ronnie Blumberg Spector, Tamarac, Florida
Our deepest condolences to Jackie, Mark, David and the entire Spivak family.
- Brad Meister, Floral Park, New York
Services under the direction of:
Fox & Weeks Funeral Directors, Hodgson Chapel
912-352-7200