We have been made aware that families being served by Fox & Weeks are being contacted by individuals requesting payment over the phone. Fox & Weeks will not contact a family requesting payment over the phone. Please contact the Savannah Police Department immediately if you are contacted and asked to make payment over the phone. Please contact Fox & Weeks if you have any questions.
Celebrating the life of
Lucia Jean Welch Owens
June 26, 1923 - April 03, 2023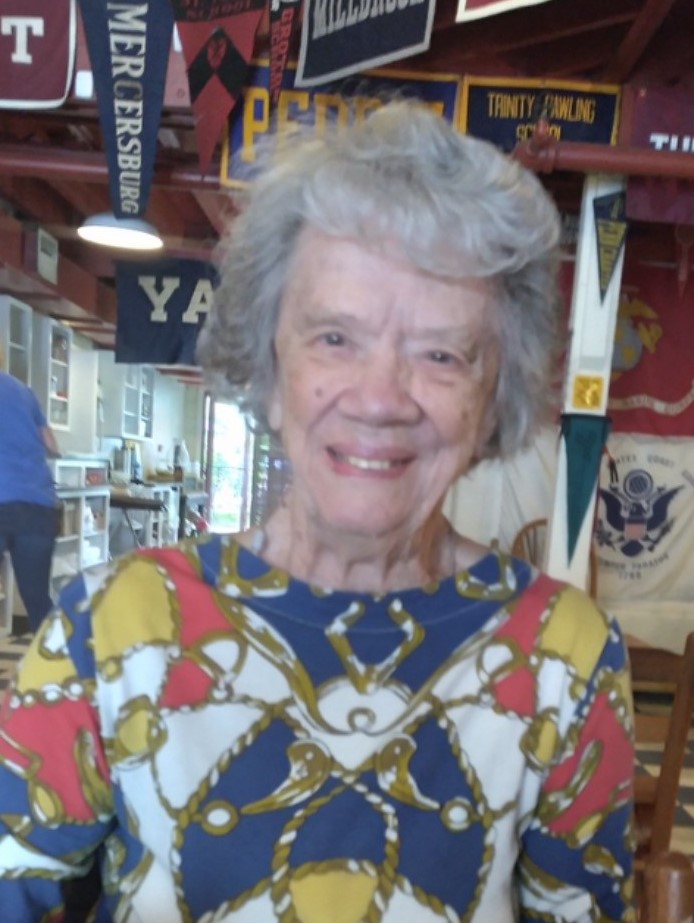 Jean Welch Owens, 99, died peacefully on Hilton Head Island, SC on Monday, April 3, 2023.
The Hardeeville, SC native was a longtime resident of Savannah before moving to Beaufort County, SC in 2015. Jean was born on June 26, 1923 to the late Marion B. and Hermiene Smith Welch. A registered nurse, Jean always had a gift of caring for others. She was an active member of Community Bible Church (CBC) in Beaufort, SC.
In addition to her parents, Jean was predeceased by her husband, Walstein "Walter" Owens; brother, Bricen "Buck" Welch, Jr.; sister, Annie Laurie Mixon; daughter-in-law, Mary-Jo Smith; stepdaughter, Frances Weaver, and a stepson, James "Jimmy" R. Owens.
Jean leaves behind a son, Mark B. Smith; two daughters, Teresa "Terry" McDaniel (James), and Deena McRackan (Walter); three stepdaughters, Patricia Ellis, Betty Lariscy, and Kathleen Owens; and several grandchildren and great-grandchildren.
Memorial service will be held at 2:00 p.m. on Thursday, April 6, 2023 at CBC in Beaufort.
In lieu of flowers, the family suggest a donation be made in Jean's honor to Samosvolunteers.org or to The Nature Conservancy, Attn: Treasury, 4245 N. Fairfax Drive, Suite 100, Arlington, VA 22203.
GUEST BOOK
Jean was a sweet lady. She will be missed. God bless her and keep her.
- Kristen Weaver, Bonaire, Ga
To terry and her family. Mom was a beautiful lady, quiet and strong. You did a great job taking care of her, her needs and her wants. Thank you for sharing her with me. It was a pleasure spending time with her and getting to know her. I will miss her, God grace and blessings on you and your family- love Elnora
- Elnora Aiken, Hilton Head Island, SC - South Carolina
Terry and family, I'm so sorry to hear about the loss of your Mom. You had her in your life a very long time. There are so many good memories of her in my mind when we were young in Hardeeville. And I can remember your Grandmother Welch who lived across Main Street from you with the cute Boxer puppies. Our memories are more valuable than gold. God bless you and your family. DeLana
- DeLana McCorkle Tillotson, Summerville, SC 29485
Services under the direction of:
Fox & Weeks Funeral Directors, Hodgson Chapel
912-352-7200