We have been made aware that families being served by Fox & Weeks are being contacted by individuals requesting payment over the phone. Fox & Weeks will not contact a family requesting payment over the phone. Please contact the Savannah Police Department immediately if you are contacted and asked to make payment over the phone. Please contact Fox & Weeks if you have any questions.
Marcia Gay DaPont, 79, passed away Saturday, April 1, 2023 at The Marshes at Skidaway Island.
GUEST BOOK
In the few short years I've known Marcia, we had many good times sharing our lives and telling travel stories, both working our flights and enjoying personal adventures. We were both blessed to have lived in the same beautiful She Crab Circle home with loving neighbors. I will miss her gracious and kind presence in my life. My deepest sympathy to her family whom she dearly loved and prayers for comfort for your loss.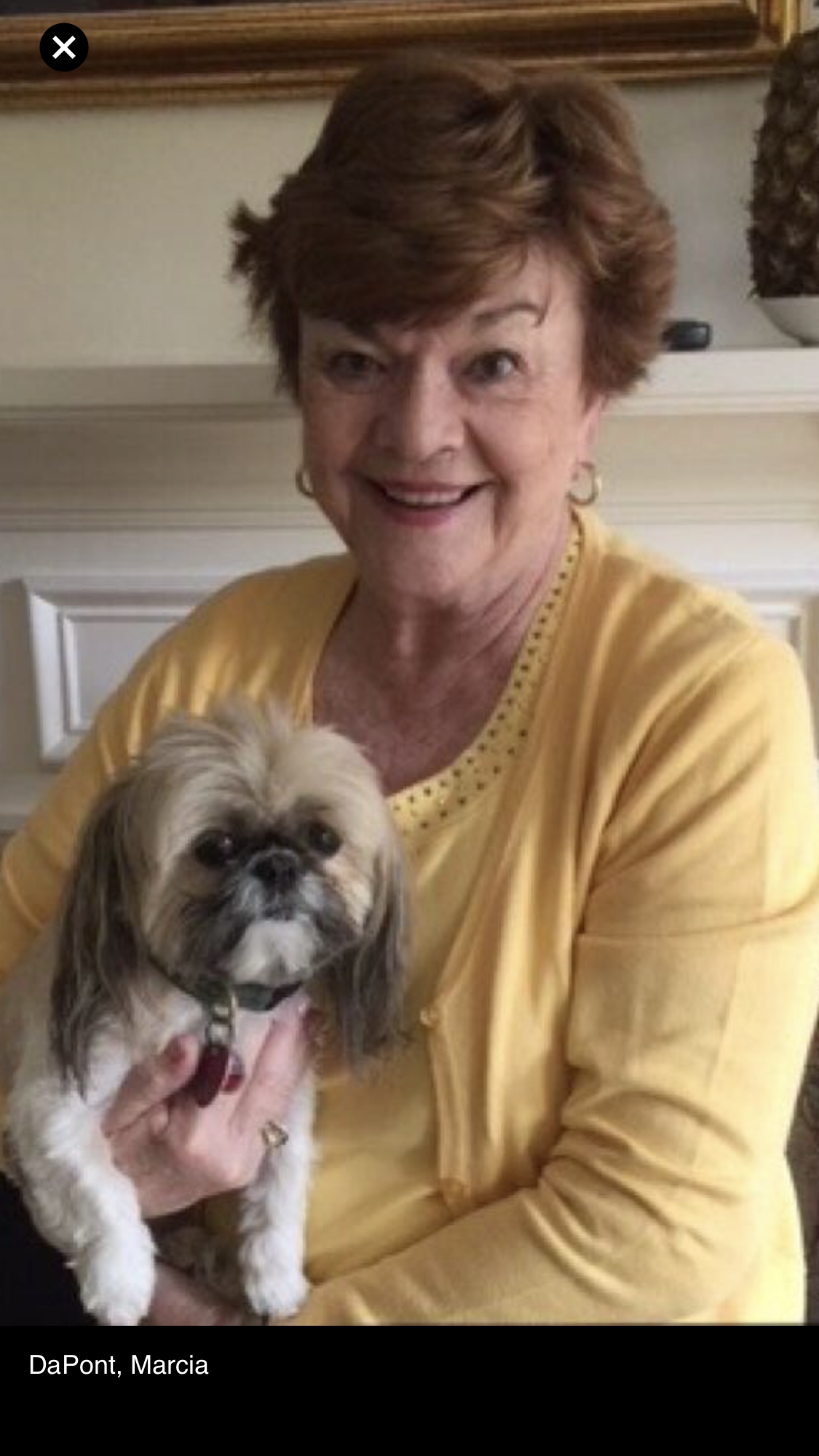 - Andrea Andrews, Savannah , GA
So sorry to hear about Marcia. I saw her last week and she wasn't having a good day so I couldn't visit. Please let me know if I can do anything for you. She was loved and was a joy to be around.
- Rev. Hale Bishop, Savannah, Ga
We are so blessed to have met Marcia and to have known her if even for a short while. We bought the beautiful home she owned on Daybreak Lane. She kindly left behind some unneeded furnishings so that we could enjoy living there during the pandemic. We recall enjoyable meals with her, discussing many places in the world and cultures we experienced. We extend our deepest sympathies to her family at this time but rejoice in the relief of her suffering and her passing into the Lord's arms during Holy Week.
- Amy and Dave Michaliszyn, Savannah, GA
I will miss Marcia more than words can express. Her wisdom, elegance and grace was truly a gift to anyone fortunate to be her friend. May you rest in peace.
- Taine Armbruster , Savannah, GA
Sometimes fate works in strange ways. We were blessed to meet Marcia and Christine in a hotel lobby in Providence, Rhode Island this past summer. Although Marcia's ALS had already advanced to the point that her mobility was compromised, we soon learned to appreciate the dynamic woman that was behind those expressive eyes. In a short week's time, she shared with two relative strangers many stories and anecdotes about her home, family, friends and even her fears. Sometimes it is amazing how people from distant places can share a table, drinks and food while learning how similar our life experiences actually are. Marcia's eyes were the conduit to her soul, even as her body was failing her. We could sense that she was intelligent, witty, and compassionate all with a healthy dose of sarcasm. The hugs that we gave her when we left our ship will linger forever. Enjoy the next leg of your voyage dear lady.. until we meet again.
- Peter & Sandy Cammarata, Buffalo , NY
I have known Marcia since 6th grade when she first moved to Iowa City. We remained good friends all these years. Marcia was a fun and wonderful lady. I loved her shall miss her greatly.
- Sherryl See Caporizzo, Iowa City, Iowa
Services under the direction of:
Fox & Weeks Funeral Directors, Hodgson Chapel
912-352-7200