We have been made aware that families being served by Fox & Weeks are being contacted by individuals requesting payment over the phone. Fox & Weeks will not contact a family requesting payment over the phone. Please contact the Savannah Police Department immediately if you are contacted and asked to make payment over the phone. Please contact Fox & Weeks if you have any questions.
Celebrating the life of
Richard "Rich" Moore
May 29, 1943 - March 17, 2023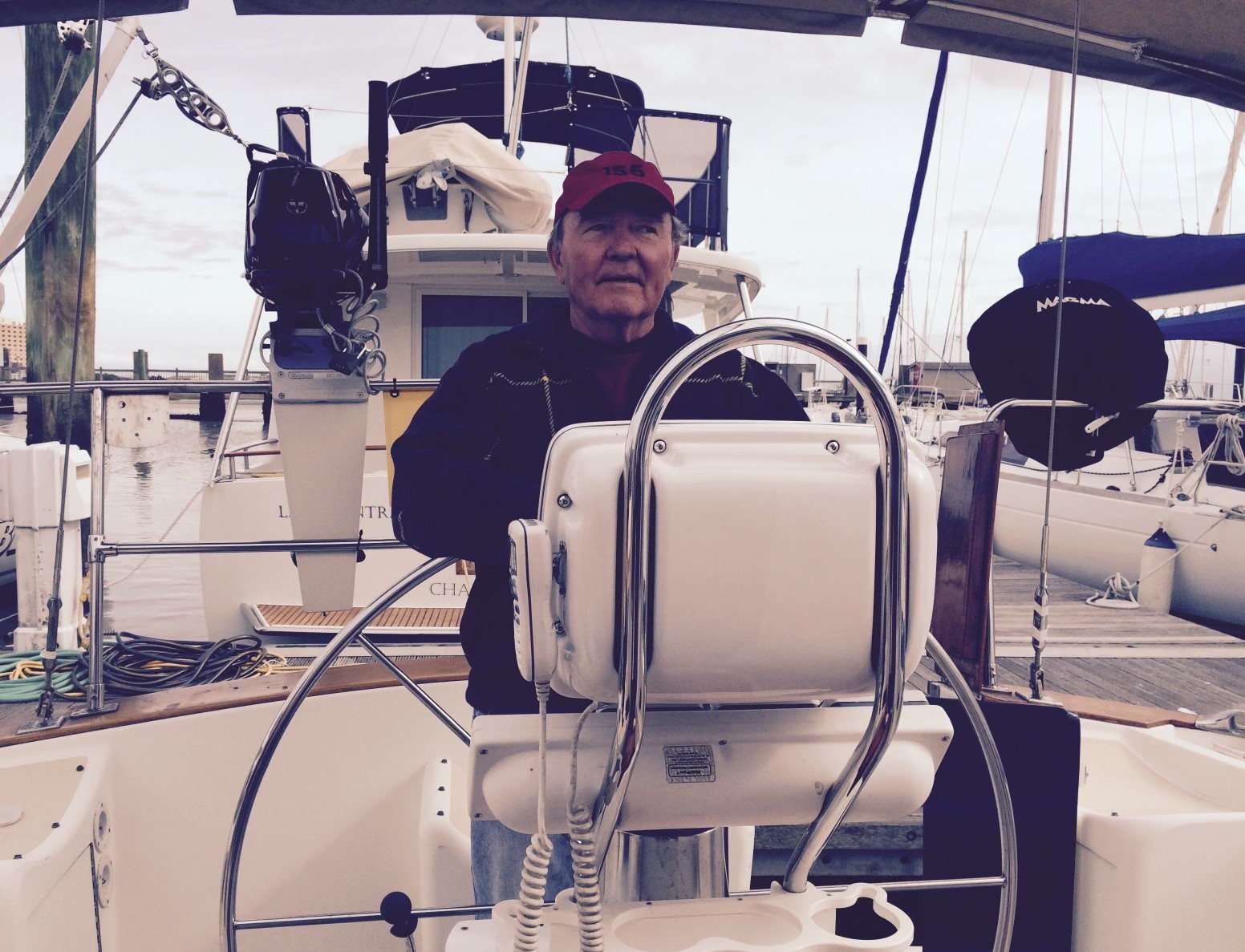 A Life Well Lived
From humble beginnings, Richard Moore became a successful businessman, entrepreneur and investor. While ambitious and hard-working, he never lost sight of those things that matter most in life: family and friends.
Rich was born in Alliance, Ohio, May 29, 1943, but lived in many places throughout his life. He is survived by three sisters, Cindy Wolfe, Cate Sessor and Carol Lee DeMoss, along with a son, Rick and daughter Beth Ann. His long and successful career with Western Publishing brought him to Atlanta, Georgia, which became home for 25+ years. At retirement, he landed finally and very happily in Savannah.
When it came to his loved ones, Rich was a devoted father and provider. He was the proud father of two, Rick and Beth. And an even prouder grandfather. Rick and beloved daughter-in-law Amy had five girls: Abigail, Amelia, Autumn, Adaline, and Annah Kate. He called them his A team! They all loved and appreciated this loving and generous man and he loved them, too. Altogether, watching his family grow into strong and gifted individuals brought him much joy and satisfaction.
In the late 90's, he met Linda Lee and never left her side. Linda was the love of his life. They married here in Savannah on October 7, 2000 and over the course of their 22-year marriage they traveled the world by land and sea. Sailing was Rich's passion, which began early on at Lake Alatoona, moving over to Lake Lanier where he sharpened his skills and earned his captain's license. That's where racing became his favorite pastime.
Sailing on the open sea sparked Rich and Linda's move to Savannah, where Rich was heavily involved in numerous local and regional events. Never one to sit still for long, Rich gave of his time and talents to many non-profits, including National Kidney Foundation, Chattahoochee Nature Center, Big Brothers Big Sisters of Savannah, serving at CASA as a Court Appointed Special Advocate, and The Leukemia Lymphoma Society, where he raised money, racing in the Leukemia Cup Regatta.
Sadly and suddenly, Rich fell ill and left this earth on March 17, surrounded by loved ones. He left a big hole in the hearts and lives of many. Rich Moore will never be forgotten.
GUEST BOOK

A candle has been lit!
He was the best brother any sister could ask for. I will greatly miss him, as well as, my husband Gary.
- Sister Cindy and husband Gary, Walla Walla, Washington
RIP Uncle Richie
- Kate Knowlton, Fort Lauderdale , Florida
Linda and Family, As you know, we have many memories with Rich. He was such a sweet person! I know you will miss his presence every day.
- Tommy & Linda Howard, Savannah, GA
Loved knowing Rich and Linda through the Geechee Sailing Club. Such great times together. Our heart goes out to you Linda and to your family.
- Tim and Judy Grissette, Savannah, Ga
Such a shock to hear about Rich's passing. Greg and I enjoyed sharing sailing experiences and good times with Rich and Linda at the Sailing Club and parties at their home. We will always remember him as friendly, helpful and always up for a good time on or off the water. He will be missed and our prayers are with Linda and the family.
- Jan Vach, GA - Savannah, USA
With many fond memories of Rich and you Linda, I am so saddened by your loss. Rich was truly a friend to all- and such a great sailor!
- suzanne hirst-plucker, savannah,Ga., Georgia
I am so sorry to hear of Rich's passing. I have many fond memories of him sailing on Yeah Baby! I think of him everytime I put on my red Yeah Baby hat. Rich was a joy to sail with, always warm and welcoming. My thoughts and prayers go out to you all!!
- Tracy Adams, Charleston, SC
Services under the direction of:
Fox & Weeks Funeral Directors, Hodgson Chapel
912-352-7200
A Celebration of Life Will Be held at a later date