Celebrating the life of
Betty A. Burnsed "Grandma Betty"
August 24, 1932 - March 17, 2023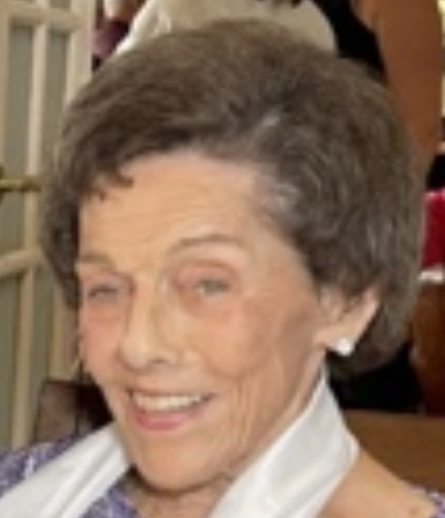 Mrs. Betty A. Burnsed "Grandma Betty", 90, of Savannah, passed away, Friday, March 17, 2023. She was born August 24, 1932, in Orange, Texas, daughter of the late Arthur Arceneaux and Orella Herbert Arceneaux, and was preceded in death by her husband, Charles L. Burnsed. Grandma Betty was a member of the Catholic Faith.
She is survived by her son and daughter-in-law, Linn C. and Marce Burnsed, a daughter and son-in-law, Sherri and Harry Connolly all of Savannah; grandchildren, Brandon C. Burnsed (Meagan), Christopher L. Burnsed (Kristin), Michael (Bubba) Edenfield, Chris Connolly (Wendy), and Sean Connolly (Amber); ten great-grandchildren, Paisley, Birdie, Carver, Holt, Hardy, Tabitha, Lillian, Patrick, Cameron, Laura, and Hudson due in April; special cousins, Debbie, Donnie (Patty), and Michael (Shelly) Tucker
A visitation will be from 4:00 until 6:00, followed by a memorial service at 6:00, this (Sunday) at March 19, 2023, Fox & Weeks Funeral Directors Hodgson Chapel.
GUEST BOOK

A candle has been lit!
We are so sorry for your loss. She was a great lady and loved everyone! She will be missed every day but we pray you are comforted in knowing she is happy and reunited with loved ones. Thoughts and prayers for the family.
- Patti and Ken Holton , Madison , Ms
A true lady, and faithful servant of the Lord. I saw her weekly at mass where she always had a kind word to say. What a lovely life and tribute she has left for her family. May she rest in peace. I will miss her. Paula Tootle
- Paula Tootle, Savannah , Georgia
So many wonderful memories of such a fine lady. Our prayers are with your family
- Mark and Jan Mamalakis, Savannah, Ga.
Dear Sherri and Lynn: I'm so sorry for the loss of Bettynell. She will always have a special place in my heart. May the love of family and friends help carry you through this sadness. I was blessed to have had such a special God Mother. Sending love and hugs…. God Bless Love Sharon
- Sharon Remler Peterson , Westport , Connecticut
Sherri and family, I am so sorry to hear of the loss of your sweet mother. I will keep you and your family in my prayers.
- Helen Hartley, Savannah, GA
My thoughts and prayers are with the Burnsed family with the loss of your Mother. I remember seeing her at Mass at St James. Always a lady!
- Anne Brady Byerly, Kansas City, MO
Sending love and prayers to all of you during this time. So thankful Betty touched my life! Love, Tori
- Tori Skinner, Valdosta , GA
Dear Sherry, Linn, and families, I am so sorry to hear the news about Betty. The first thing that came to mind when I thought about her was all the good times, laughter, and devoted friendships that your parents, my parents, the Remlers, the Davis', and the Barton's all had together for years! That was a special group of friends! My prayer is that your many wonderful memories will comfort and sustain you now and forever. Sending love and prayers for all of you.
- Jan Daniel Crawford, Virginia Beach, Virginia
Linn, Marce, Sherry, Harry and all her grand and great grandchildren, I will sure miss talking with her before 5:00 mass on Saturdays and not seeing her in her usual spot. She would always update me on all of you and you knew how much she LOVED her family! She was a beautiful soul and will be missed by many, but I am happy she is reunited with her dear husband that she lost at such a young age. Rest in peace, Mrs. Burnsed.
- Judy Crawford, Savannah, GA
Linn and Sherri, it has been a lot of years since seeing you, but I had reconnected with your beautiful mom at Saturday Mass at St James a while back upon my move back to Savannah. We spoke briefly catching up on the 'Olden' days of our families playing half rubber and getting together way back when! She is such a lovely and sweet lady and will be truly missed! Condolences from the entire Orvin family for your loss! Judy Orvin and my mom, Marie Orvin
- Orvin, Savannah , Georgia
Dear Linn and family, Tommy and I were sorry to learn of your mother's death. I can still picture her at many sporting events and walking very determinedly around the track at the Memorial Hospital gym before 7:00 am many mornings. She was a special lady. May she rest in peace.
- Amanda and Tommy Cannon, Savannah , GA
Services under the direction of:
Fox & Weeks Funeral Directors, Hodgson Chapel
912-352-7200