Celebrating the life of
Ann Karen Canas
Passed away on March 13, 2023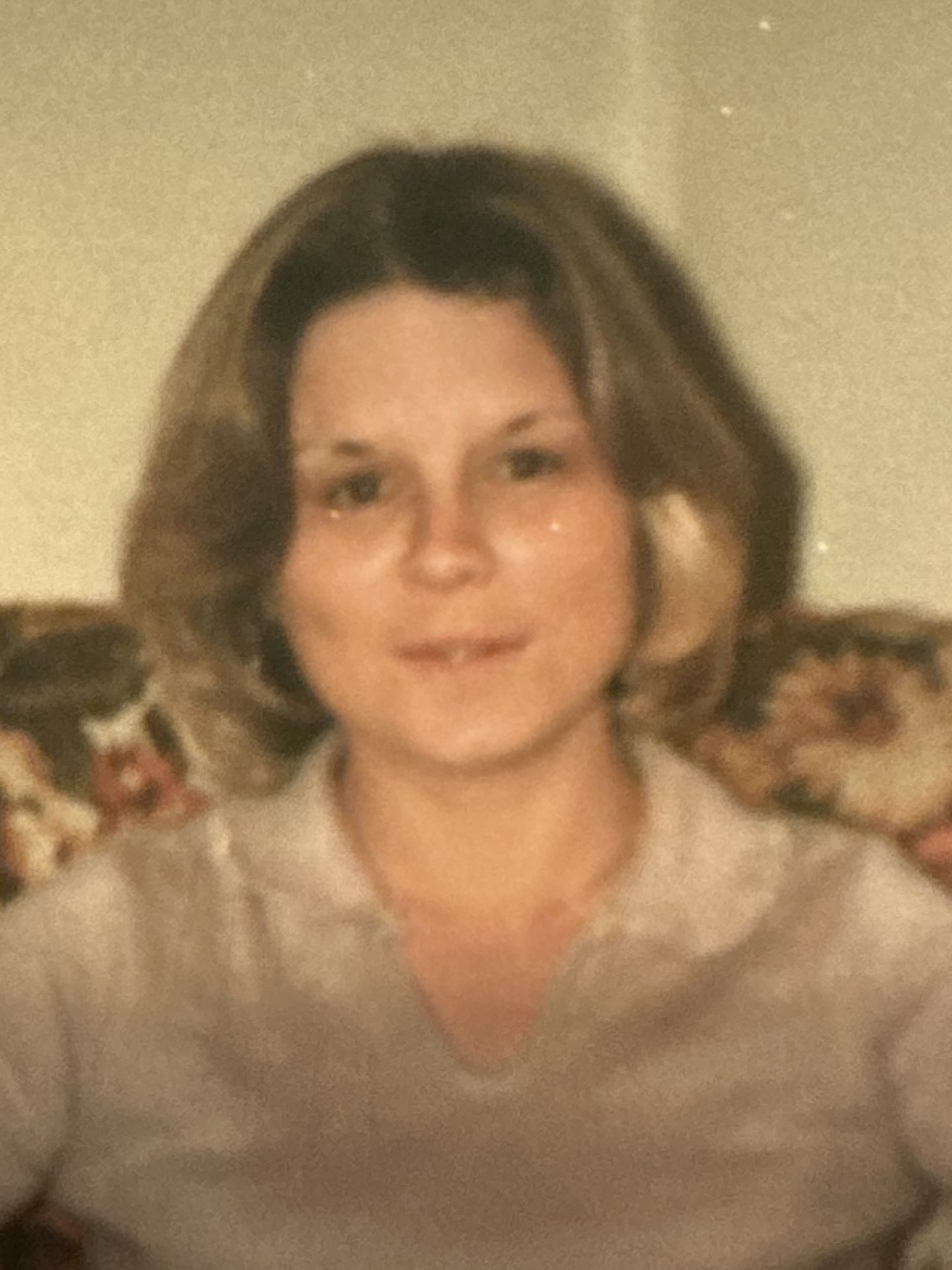 Ann Karen Canas, 74, passed away in the late evening of Monday, March 13, 2023.
She was born January 19, 1949, in Savannah GA. Lived in Key west FI. in her childhood, as well as Thunderbolt GA where she lived most of her life. She and her children also lived, and had fond memories, in Amarillo TX in the early 1980's.
Ann was a graduate of Jenkins High School and had been a hair dresser and a cashier when she was younger. Most of her life she was as a caregiver of others. She took care of all her grandchildren and many family and friend's children as well as elderly family members. Ann was a kind loving soul that never met a stranger and was always willing to help those that were in need. Ann's family were the most important thing in her life, her children were her pride and joy, her grandchildren and great-grandchildren were the lights of her life, which she never hesitated to say. Ann loved animals and gardening, traits she passed down to her children.
Ann was preceded in death by her parents Alfred R. (Sonny) Canas, Juanita R. Hunt, her younger sister Dana R. Canas, her baby girl Julianna Douberly, and her nephew Jason Canas.
Ann is survived by her Stepmother Samantha Canas, Aunt Sonja Canas Held (Arthur), her Brother Alfred R. Canas Jr [Lynn], sons Robert A. Douberly Jr. [Michelle] and Christopher (Adam) Douberly [Jill], daughter Lauri Ann Radcliffe [Brian], grandchildren Blaine, Landan [Lauryn], Anthony, Hailey, Ethan, Gabe, and her latest delights her great granddaughters Layla & Lainey, as well as nieces, Kellie, Kristy, and several other special nieces, nephews, aunt, uncles, and many cousins.
A visitation will be held at Fox and Weeks, Islands Chapel from 12:00 noon to 1:00 P.M. followed by a Service at 1:00 P.M., Saturday, March 25, 2023. Ann's wishes were that in lieu of flowers donations be made to the Breast Cancer Research Foundation.
Following the service, a reception will be held at 3121 River Drive, Thunderbolt, GA 31404.
Special thanks to the caring Physicians and Nurses at Memorial Health and Landmark Hospitals who were so thoughtful & kind in the last few months in her illness.
GUEST BOOK
To all of Ann's family, I am sorry for your loss. She is at last free from the earthly pain and suffering she endured for years. We had many happy childhood days together, cherished memories and fun times...sitting up in the plum tree at Sista's house with a salt shaker eating green plums, riding the bus from Thunderbolt to Tybee to spend the day WITHOUT any adults with us & then nearly missing the bus back to Thunderbolt! Jumping off the dock in front of Sista & Uncle Joe's house & threatened with a spanking if we went past the shrimp boats tied up on the outside. I did not realize until years later that Aunt Nita was a swimming instructor and served as our life guard.
- Cecilia (Foster) Morett, Wilmington Island, GA
To all of Ann's family, she was a very special person and will be missed by all of us.
- Bobby Boyette, Brunswick, Georgia
Deeply saddened by her loss but will always remember our many shared hours of family time. With sincere condolences
- Nick Hunt, Beaufort, SC

A candle has been lit!
My Condolences
- Tim Nester, Amarillo, Texas
I was so sad to hear that Nana has passed but know that she now rests with the angels . She had a heart that grew with each child, grandchild, and great grandchild she added to her family. She loved each and everyone of them and would (and did) do anything possible to help them in any way possible. She was so proud of her children and so happy to be here to watch them grow into wonderful adults. Her life was very full of happy moments and it was my pleasure to call her my friend and get to know and admire her so. She will be missed by many and remembered forever.
- MIMI Tiedemann, Richmond Hill, Ga
Robbie, Adam and Lori, I am so sorry to hear about Ann. My thoughts and prayers y'all.
- Melenda McCumber Henninge, SAVANNAH, GA
God bless you all. I have many fond memories of you all. May she rest in peace
- Diane Johnson and James Hudock, Savannah , Georgia
My heart goes out to Robbie, Adam and Lauri for the loss of their Mum. I was so sad to learn the news of her passing but had known of her recent health struggles. I'm sure that she is at peace, but nevertheless the burden of loss for those who remain is an almost tangible pain. My sincere condolences to all the extended families and to the many friends who will feel an emptiness for a long time to come. Take time to heal. Be kind to yourselves.
- Karen Pranschke, Thunderbolt, GA
Deepest condolences to the whole family she was a dear friend and will be missed by many
- Jed Sikes, Thunderbolt , Ga
To Ann's Family, I was so sorry to hear of Ann's passing. You are all in my thoughts and prayers. With Deepest Sympathies Donna Sturgess Stewart
- Donna Sturgess Stewart, Palmetto , Ga
Lauri and family, I am so sorry for your loss, I know Ann will be very much missed by all her children and grandchildren. I remember her always having her grandchildren with her and if anyone needed someone reliable to watch their child she was always willing to help. Sending prayers for comfort and peace during this sad time for your family. Our family loves you Lauri, Myra Lee Pope
- Myra Pope, Rincon, GA
She was a very dear and kind person, and quite delightful. Truly, she never met a stranger and spoke to everyone as if they were treasured friends. What a joy it must be for the Lord to have this sweet woman in His presence.
- Julie Lee, Rincon, Georgia
Services under the direction of:
Fox & Weeks Funeral Directors, Islands Chapel
912-898-0900
Visitation

12:00 p.m. to 1:00 p.m. on Sat, March 25, 2023

Fox & Weeks Funeral Directors, Islands Chapel
4605 Hwy 80 East (map)


Savannah GA 31410

912-898-0900
Memorial Service

1:00 p.m. on Sat, March 25, 2023

Fox & Weeks Funeral Directors, Islands Chapel
4605 Hwy 80 East (map)


Savannah GA 31410

912-898-0900