Celebrating the life of
Dr. Eugene P. Bargeron
January 08, 1935 - March 10, 2023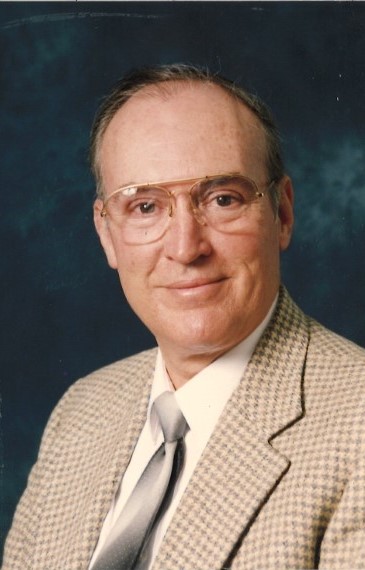 Dr. Eugene Bargeron was born in Memphis, Tennessee on January 8, 1935. He was the son of Yewly Eugene and Saxon Pope Bargeron. Gene graduated from Savannah High School in 1951 as valedictorian, followed by Davidson College as Magna Cum Laude and Medical College of Georgia as valedictorian. He interned at Akron General Hospital where he met his wife June Ann Pontus. He was an Air Force flight surgeon for two years. He returned to Savannah in 1966 where he practiced Orthopedic surgery for 35 years. He performed the first hip replacement surgery in the Savannah area. He was Chief of Staff at Memorial Hospital in 1976 and spent several years on the board of the Medical Center. He was a member of Georgia Medical Society, Georgia Orthopedic Society, Medical Association of Georgia and American Association of Orthopedic Surgeons. After his retirement, he was given Lifetime Achievement Awards by Memorial Medical Center and the Georgia Medical Society. He is preceded in death by his beloved wife , June Ann Bargeron and sister Brenda Hudson.
He is survived by sons Mark Bargeron (wife Stefanie) and Lee Bargeron (wife Sandra) and his grandchildren, Zadie, Saxon, Gabriel, Simon, Stephen, Eli and Hadassah.
In lieu of flowers, the family requests donations be made to Community Bible Church or Thrivesavannah.org 5302 Frederick St., Suite 107Savannah, Ga. 31405
GUEST BOOK
My best years as a orthopedic surgeon were working with my partner, mentor, and friend Dr. Gene Bargeron.
- John Sefter, Gettysburg, Pa
It is with great sadness I just read this..Your family is a beacon of light for so many people..Your Dad & Mom are two of the greatest humans I have had the privilege of calling true friends..I love them dearly..Sending love & prayers..liCJ,m
- Mark & Cynthia Ayala Carter, Savannah , Ga.
Mark and family, I am so sad to hear of your Dad's passing. I so enjoyed his visits with me at the office and missed seeing him this past year. I am glad his suffering is over and he is reunited with your lovely mom who I know he missed so much. Prayers for you and the family.
- Claire Tackett, Savannah, Ga
So sorry for the lost of your father. I met your father and mother many years ago through my now X In-laws Carolyn and Perry Howard. Jan Howard
- Jan Howard, Savannah, GA
It was my good fortune to be a partner of Dr. Bargeron for twenty years. A more noble, intelligent man (or, physician), I have never met. I will miss "Gene" so much ! Every young physician should have the great opportunity as I had of working with Gene Bargeron !
- Bill Wessinger, Savannah , Georgia
Services under the direction of:
Fox & Weeks Funeral Directors, Hodgson Chapel
912-352-7200
Private graveside for family and friends