We have been made aware that families being served by Fox & Weeks are being contacted by individuals requesting payment over the phone. Fox & Weeks will not contact a family requesting payment over the phone. Please contact the Savannah Police Department immediately if you are contacted and asked to make payment over the phone. Please contact Fox & Weeks if you have any questions.
W. Leon Barfield, of Savannah, Georgia, 75, passed away peacefully on Saturday, February 11, 2023, after a short illness. A highly decorated Vietnam war veteran with a distinguished record of community service, Judge Barfield retired in 2013, as a United States Magistrate Court judge in Augusta.
Judge Barfield, a native of Moultrie, Georgia, served as a member of the U.S. Army's 2nd Battalion of the 12th Cavalry, First Air Cavalry Division, from 1967 – 1969. He suffered serious leg injuries during the war and was awarded the Purple Heart in 1968, in addition to numerous commendations, medals and honors.
Following his military service, he pursued a legal career motivated, in part, by the limits placed on him by his disability. Having grown up helping his father as a head groundskeeper for a golf course, Judge Barfield loved to play the links. Before being drafted, his career goal was to earn a PGA tour card and have a small course of his own. After his dreams were shattered with a mortar shell exploding at his feet, his future aspirations were halted, but not his determination. He often said, "that ruined my entire day, but not my attitude."
After realizing that a golf career was not a realistic goal, college was the only option left. Until that time, he quoted himself as being a lousy high school student who focused on what he called the three G's: "Golf, girls and gasoline."
Judge Barfield realized that he had to do something with his life and found great success with his college career. He graduated from the University of Georgia, magna cum laude, in 1973. Then, upon graduation from the University of Georgia School of Law in 1976, he became an assistant district attorney for the Augusta Judicial Circuit. In 1981, he entered federal service as an assistant United States Attorney, senior litigation counsel, and successfully prosecuted a large number of high profile and complex criminal cases.
He remained in that position until 1993, when he was appointed as United States Magistrate Judge for the Southern District of Georgia serving for 20 years in that position. As a jurist, Judge Barfield believed in hard work, efficient and thoroughly researched decision making, and the strict application of the rule of law. He also inspired and helped train the next generation of attorneys through the19 law clerks that served in his chambers.
Judge Barfield's service in Vietnam and his career on the bench were notable contributions to our country that were further enhanced by his work with veterans to help them thrive after combat. His personal and caring mentoring of wounded soldiers, who returned from Iraq and Afghanistan, was an indication of the compassion he felt for those who returned with a life-long disability from war. He lent his time and efforts to the CSRA Wounded Warrior Care Project in addition to other veteran related organizations. In recognition of his example and commitment to service, Judge Barfield was awarded the Robert L. Allgood Service Award by the Augusta Bar Association in 2013. Known to many as Leon, Judge Barfield, was a compassionate and loyal friend who often sought to connect with those less fortunate who appeared to need a helping hand.
On April 16, 1993, Judge Barfield married the love of his life, Lennie Shore Barfield, at Whitefield Chapel on the campus of Bethesda Academy in Savannah, Georgia. They shared a loving and close marriage and were devoted to one another. Many of their most memorable moments were shared during their frequent travels and while cruising the high seas.
During his lifetime, golf continued to be his passion, only second to his undying devotion to the only worthwhile football team, the University of Georgia Bulldogs. He and his wife Lennie attended many football games together. This sense of togetherness was a constant although Lennie often rebelled at joining him on the links.
Judge Barfield is survived by his loving wife of 29 years, Lennie Shore Barfield, sister, Elizabeth Ann McNeal, niece, Sandra McNeal, nephew, Larry McNeal (Marge), brother-in-law, Claude M. Shore, Jr. (Ginger), niece Leza Shore Stein (Greg), and several grand nieces and nephews. And not forgetting his forever dog, Bentley Boo Boo Barfield.
He was predeceased by his parents, Walter Daniel Barfield and Elizabeth Hinson Barfield.
Services will be held Saturday, February 18, 2023, at St. Thomas Episcopal Church, Isle of Hope, Georgia, at 11:00 A.M. A graveside service will precede the church service at Bonaventure Cemetery in Thunderbolt, Georgia.
In lieu of flowers, the family requests that donations be made to the Salvation Army, St. Thomas Episcopal Church, or the Humane Society for Greater Savannah.
GUEST BOOK
Lennie, I am so saddened to hear that Leon passed away. I will be keeping you in my heart during the difficult days ahead.
- Lenna Wegener Dembski, Savannah , GA
Lennie I was surprised and much saddened by the news of Leon's passing. He was a great partner to me, and he will be sorely missed
- J Michael Faulkner, Augusta, GA
Leon and I were friends since 1st grade. Loved him like a brother. I will miss him so much. Our hearts are broken. Clark and Janet
- Clark Murphy, Cary, NC, NC
Lennie and others bereaved: Leon was a fine and compassionate judge. Kind and generous, he was one of the most courageous men, and among the best trial lawyers I ever encountered. It was my privilege to know and respect Leon from the day he became an Assistant United States Attorney. That was a great day for the Southern District of Georgia. It would be impossible to overstate the value of Leon's gift of service to the people of our great nation. Sic itur ad astra, Dudley Bowen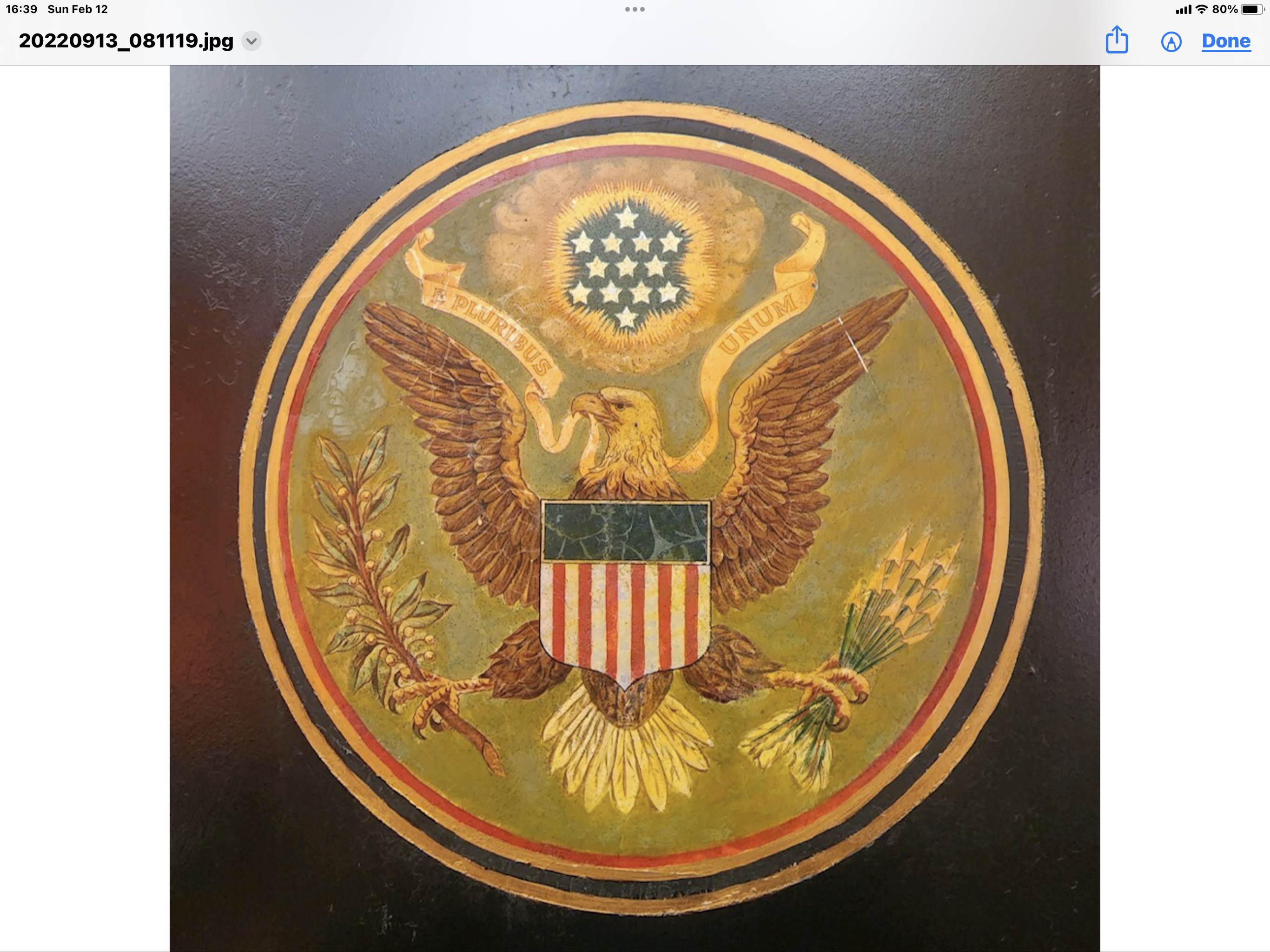 - Dudley Bowen, Augusta , Georgia
It was a privilege to meet you, Leon. May you rest in the peace of the Lord. Lennie and Bentley will live on in your precious memory and God will comfort them.
- Denise Thompson, Savannah, GA
Lennie - we haven't met, but we feel we know you. I am Clark Murphy's sister. I knew Leon as a child and his years in school in Moultrie. I have heard of your friendship with Clark and Janet these past 25 years or more. It was an amazing thing to have on this earth. Our prayers are with you during this very difficult time and we hope your precious memories of him will help you in your grief.
- Jerry and Ann Weldon, Moultrie, GA
Lennie I m so sorry to read of Leon's passing. I will remember the fun times we had living in West Lake. I will remember you in my prayers as you live life without Leon.
- Sharon Shuman, Hilton Head, SC
Lennie & family--so sorry to hear about Leon--we wish that we had been able to see him more often after ya'll moved to Savannah--our prayers and thoughts are with you.
- Dr Nicky Shuman, Hilton Head Island, South Carolina
Lennie, very sorry for your loss. I only wish you knew how much of a mentor he was to me. God bless you and him.
- Paul Kiley, Fort Lauderdale , Fl
Lennie. I'm so sorry for our loss. He rose above all the early challenges of life to excel. He was a mentor to me. I'm reminded of his injuries. He never complained about them, and was always positive whenever we saw each other. I admired him and am thankful for the times we had together which seem too infrequent now.
- Jack Cox, Concord, NC
Just learned that Leon passed away. Such very sad news. Prayers to Lennie and family. My heart breaks for you all.
- Susie Rohlfs, Savannah, GA
Lenny we are so sorry for your loss, our prayers are with you and the family
- John & Darlynn Bradley, Martinez, Ga
Lennie - I am so sorry to learn of Leon's passing. I will be remembering you in the days ahead. Prayers & hugs to you.
- Paula Swann, Martinez, GA
Lennie, we are so sad to hear of Leon's passing. As you know, our friendship began in his early years in the district attorney's office and continued through the years. We will be praying for you and the family during this difficult time. Elaine and Gene Johnson
- Elaine and Gene Johnson , Augusta , GA
So sorry to here of Leons passing . Growing up at Sunset County Club he always had time for me as a little kid learning to play golf . I will remember him always . RIP Judge !!!!!!!!!
- Mike Stallings, Las Vegas , Nv
Lennie, I am so very sorry to hear of Judge Barfield's passing. I will forever be grateful for being allowed to be his first law clerk and to have known you both for so many years. I learned so many things from him - both about the law and about how to be a courageous human being. I know he is enjoying some fantastic golf in heaven and I look forward to seeing him again there!
- Laurel Landon, Augusta, Georgia
Lennie and family...Leon and I worked together on several narcotics cases in Savannah during the early 80's...He was an incredible AUSA and an inspiration to me and so many others. I pray for comfort for you during this very hard time.......Jim Burch, Retired GBI
- Jim Burch , Jefferson , Ga

A candle has been lit!
- Jim Burch , Jefferson , Ga

A candle has been lit!
- Carol Schell, Rockmart, GA
This is very sad. Leon was a great guy a strong prosecutor and an extremely fair judge. I have very fond memories of Leon in the early days when he was an assistant district attorney. His wit and wisdom was even then way beyond his years. He will be sorely missed and deep condolences to Lennie and the family
- William J Sussman, Tybee Island, GA
Karen and I were so sad to hear of Leon's passing, our hearts and prayers go out to you, Leon and your family. We both feel so fortunate to have had Leon and you as our very good friends for these many years, he will truly be missed. John and Karen
- John S. Goodell, Benbrook, Texas
You all and in our prayers. I sure did enjoying going to his chambers and talking with him when he worked in Augusta. He was a good man. He will really be missed. We are so sorry for your loss. Gob bless you all.
- Terry and Martha Brunson , North Augusta , SC
Lennie, I am so sorry to hearing about Leon's passing. Please know I will be praying for you during this difficult time. Wishing you comfort and peace.
- Debra Shockley, Evans, GA
Lennie, Leigh and I are so sorry to hear about Leon's passing. He was a fierce competitor on the golf course and as a litigator. He also was a good friend. He touched many lives with his kind, caring concern for others. He will be greatly missed. Our thoughts and prayers are with you and your family during this difficult time.
- Jim and Leigh Thouvenot, Augusta, Ga
Dear Lennie and family, I was sorry to hear of Judge Barfield's passing. I will always be grateful that Judge Barfield and Judge Bowen took a chance on a kid from North Carolina. I reflect often on my days as Judge Barfield's law clerk, the lessons he taught me, and how much fun it was working for him. It's hard to imagine a better or more undeserved start to my legal career. Judge Barfield's courage, commitment, faith, and resiliency remain powerful examples. I look forward to the day I see him again, when "Hope shall change to glad fruition, Faith to sight, and prayer to praise." Until then, I remain gratefully yours, John E. Price
- John E. Price, Augusta, GA
From the moment we met in his chambers over our love of Shih Tzus, Judge Barfield and I had an affinity for each other - for which I will always be grateful. I have greatly missed Judge Barfield in the Augusta courthouse all these years. Though I did not work for him directly, his dedication and hard work inspired me by example. I am also thankful that I got to know Judge Barfield as a compassionate, kind man. I will remember him fondly forever - and I look forward to meeting him again. God's peace and comfort and all my love to Lennie and Judge Barfield's family and friends.
- Connie Shugars, Evans, GA

A candle has been lit!
- Mona Hood, Point Clear, Alabama
Lennie I was so sorry to hear of Leon's passing. It was a privilege to work with both of you at the US Attorney's Office. You are in our thoughts and prayers. Ken and Jean Etheridge
- Etheridge, Martinez, Ga
As a fellow vet and fed law enforcement agent worked with Leon for many years, He as a AUSA and judge was a shining example of honesty integrity and following the Constitution
- Bill Lawler, S av, Ga
Services under the direction of:
Fox & Weeks Funeral Directors, Hodgson Chapel
912-352-7200
Funeral Service

11:00 a.m. on Sat, February 18, 2023

St. Thomas Episcopal Church
2 St. Thomas Ave. (map)


Savannah GA 31406