Celebrating the life of
Melinda S. Chestnut
Passed away on February 10, 2023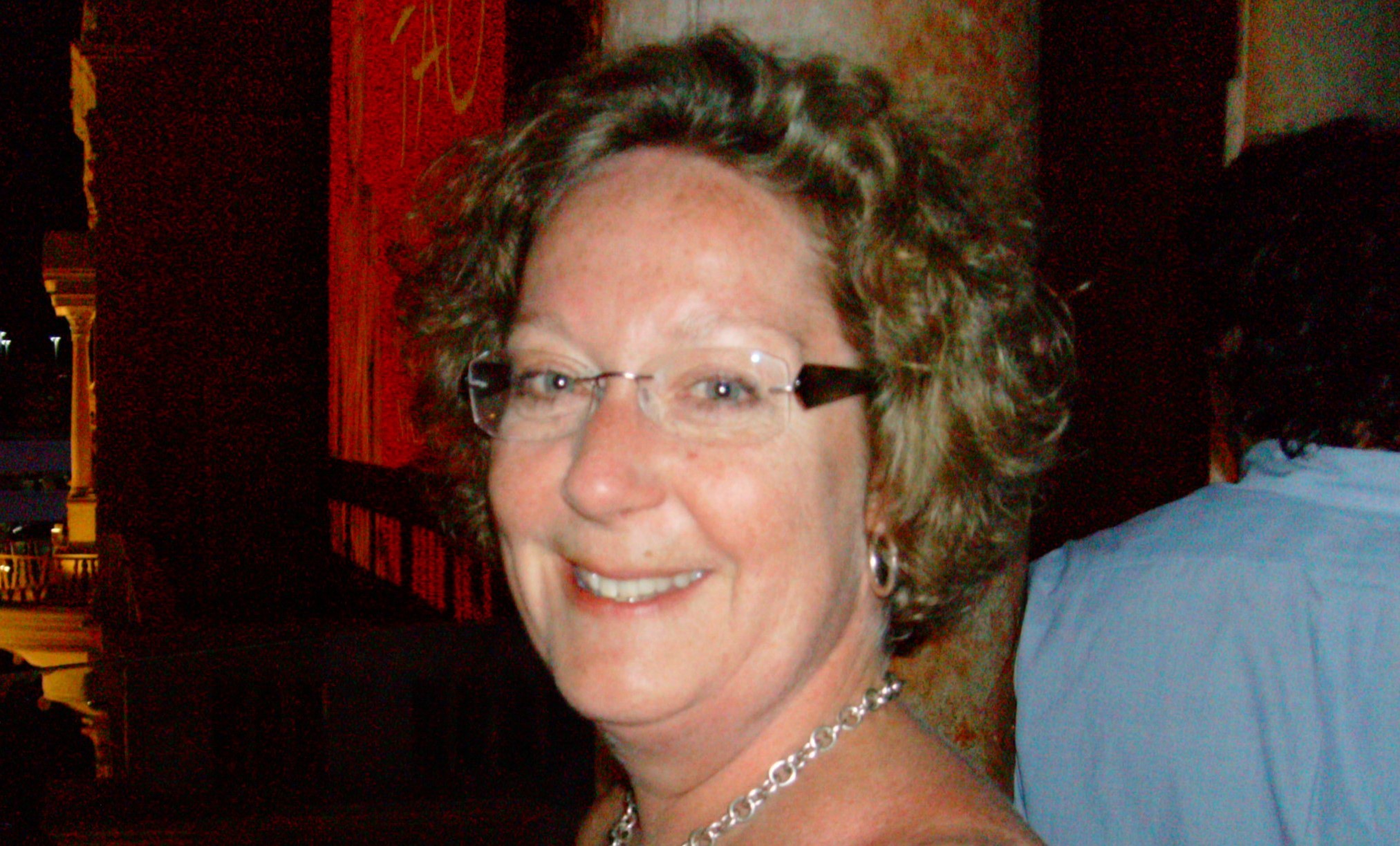 Melinda Sheeran Chestnut passed away on February 10, 2023.
Melinda was born on August 1, 1960 to Nancy Sheeran née Freudenberger, and the late Louis Sheeran.
She graduated from Upper Darby High School in Upper Darby, PA where she first met the love of her life, Bart Rowley.
She is survived by her fiancé Bart Rowley, daughter Amy Chestnut Mangan, son-in-law John Mangan, grandsons Jack Mangan and Charlie Mangan, Mother Nancy Sheeran, and sister Suzanne Sheeran da Silva.
Melinda earned a BA from Eastern University and worked in the insurance industry for more than 35 years. She began at CNA Financial, where she was employed for 20 years. After relocating to the Savannah area in 2015, Melinda joined Cay Insurance Services in Savannah with the best employer and boss she has ever known.
A lifelong lover of the beach, Melinda and Bart designed and oversaw the construction of their dream home on an inconspicuous lot in Tybee Island's North End. Melinda took immense pleasure and pride in designing the home – a year–long project she relished as much as she reveled in the results.
It was not unusual to find Melinda working on a new recipe -- or reformulating an old favorite -- in her perfectly appointed chef's kitchen. Stopping by the house on a given night, you'd be likely to find Melinda enjoying Tybee's beachy breezes on the shady side of her prodigious porch. Bart & Melinda would most definitely invite you to sit for a spell and share a cocktail and some laughs.
Melinda loved to read and was always quick with a recommendation of one of her favorites. She also loved travel --touring France, and the Caribbean, and driving cross-country with Bart visiting the far reaches of Alaska and Canada. She was also the proud owner of a Ford Mustang, transforming her daily commute across the causeway into a joyride.
She loved to garden and used her green thumb to help Amy and John beautify their home. She loved spoiling her grandsons – bragging about Jack and Charlie and sharing their pictures with anyone and everyone.
A cat-lover and animal rescue advocate, Melinda cared for countless furry friends over the years. Her favorites of all, Melinda adopted beloved cats Angel from the Atlanta Humane Society and the late Ginger from Angels Among Us Pet Rescue.
Melinda was predeceased by her father Louis Sheeran, maternal grandmother Elsie B. Craft, uncle Donald Brett, aunt Patricia Brett, and godmother Mary Brewer.
Details for Melinda's upcoming memorial service will be provided to family and friends. In lieu of flowers, please consider donating to a pet rescue of your choosing or one of the preferred Charities' Rally North America supports.
GUEST BOOK
We are so sad for the loss of Melinda. She was so kind and will truly be missed.
- Amy and Toby Lavergne , New Braunfels , TX
Melinda was our insurance agent for the last 10-years. I loved her because she got my demented northern humor, and hers was almost as bad. We laughed from the time she picked up the phone to when she or I clicked off. When it came to her business, she knew exactly what she was talking about, making me feel quite secure. I will miss her laughter for the rest of my life. Bart, please accept our most sincere condolences for you and your family. - Steve & Cindy Goldberg of Savannah, GA.
- Steven Goldberg, Savannah, GA
I met Melinda on a cross country trip with my husband and Bart, we became instant friends. Over the years we kept in touch and we did share stories, laughs and drinks on her beloved porch together. I will miss her dearly. Bart, Tony and I are always here for you.
- Kelly Intrieri, Marysville , Pa
So sad about Mel's passing. She was such a nice lady. My sincere condolences to her mom Nancy sister Susie daughter Amy .Jack and Charlie will surely miss Nana!
- Molly Mangan, Wilkes -Barre, Pa
My heart goes out to Amy and family, as they grieve the loss of Melinda. May all who have known her find peace in this trying time. She will be missed!
- Caitlin and Figueroa Family, Wilkes-Barre , Pa
What a kind soul Melinda was! I went to school with her at Upper Darby. Our grandmothers and mothers were friends. She was a delight to all who knew her. May we see her in the next life.
- Mark Marley, Schertz, TX
I have had the pleasure of working with Melinda for the last several years while she was at Cay Insurance in Savannah, GA. I am very sorry to hear of this loss and pray for comfort for the family.
- Robert Dees, Woodstock, Georgia
Services under the direction of:
Fox & Weeks Funeral Directors, Hodgson Chapel
912-352-7200