We have been made aware that families being served by Fox & Weeks are being contacted by individuals requesting payment over the phone. Fox & Weeks will not contact a family requesting payment over the phone. Please contact the Savannah Police Department immediately if you are contacted and asked to make payment over the phone. Please contact Fox & Weeks if you have any questions.
Mark David Dawson
(9/2/1965 - 1/31/2023)
Mark was fearless. He truly seemed like he could survive anything. Pigmy rattlesnake bite? No problem. Toaster-oven burned down his trailer? He escaped the fire. Fall from a 60 foot tree? Broken femer, then checked himself out of the hospital a few days later. He lived his life with abandon.
Mark had a tumoltuous marriage to the love of his life, Shannon Madigan. Both tattooed initials S&M on their ring fingers, a sign of their eternal, painful bond. They were so very similar - kind, funny and self destructive. They shared a strong love of Shannon's daughter, Jade. Sadly, Shannon passed away a few years ago.
Mark put his love of the outdoors to good use by starting his own tree company, Dawson Tree Service. He was an excellent climber, a skill learned when he was in high school in Philadelphia. His clients admired Mark's strength, finesse and tree knowledge. Mark was very proud of this tree business. Just don't ask about "The Chipper".
Mark was creative and artistic. Mark designed beautiful wood furniture - tables, chairs, truly lovely pieces that highlight the grain in the wood. Mark also loved to dream-up inventions, something that would make him rich. He had many ideas, some funny, some ridiculous, but always promoted with enthusiasm. He'd say, "Steve, I have this great idea for an invention. I just have to get someone to make it."
Mark prided himself on being a "foodie". He loved to bring crates of freshly caught crabs and shrimp to Mom's kitchen, to share for the holidays. Mark's big, strong hands could easily crack crab shells to get at the good meat. Mark also smoked meat, all kinds, and would proudly bring his prized meats to share with his family. Whether he was eating crawfish or finding the finest piece of Prime Rib, Mark cared about what he ate and loved a good meal. Kathy filmed a legendary video of Mark demonstrating to Hazen and Charlotte how to eat a crawfish - ripping its head off and sucking out the meal, then proclaiming, "Good Stuff!"
Mark David Dawson was the youngest of four grown children of Virginia and David Dawson. On his best days, he was charming, funny and caring. We will remember the Good Stuff.
GUEST BOOK
I am sorry to hear of Mark's passing. I think the obituariy perfectly described Mark. I knew him for 20+ years, though we were not close. Being a caperenter/contractor we hung around in the same circles, and both having parents that lived at the Landings, that knew each other, kind of created a connection. Again, I am so sorry to hear about this, and will say a pray tonight for your family. And, yes his hands were big! Every time I shook hands with him I felt like a kid, eventhough I was 12 years his senior.
- Phil Sniffen, Savannah, Ga

A candle has been lit!
- phil sniffen, Savannah, Georgia
I'll always remember Uncle Mark bravely scaling tall trees in Savannah, taking us out for a gorgeous day on his boat, and especially for the cool things he would find and bring for us (alligator skull!). Mark always had a funny comment or crazy story to share. His larger than life presence will be missed always.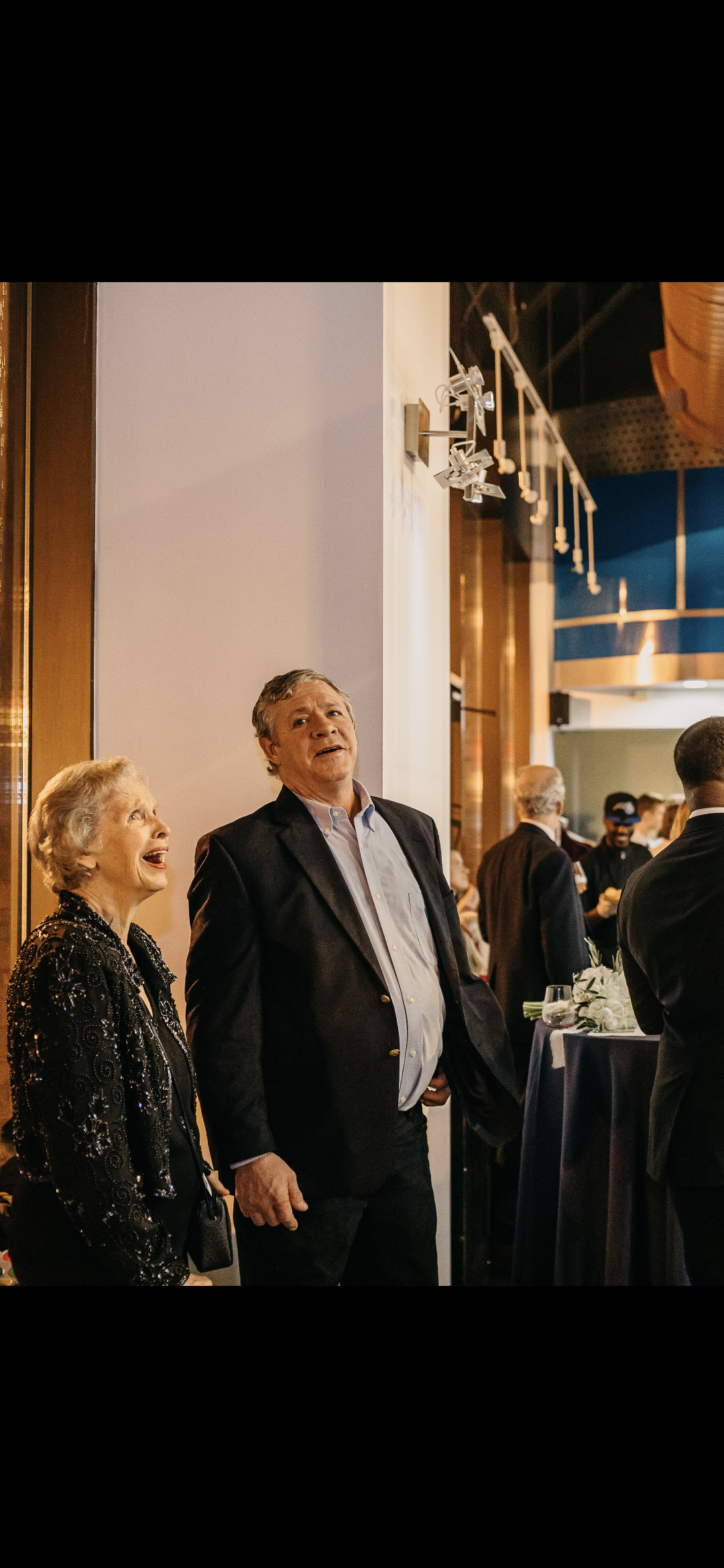 - Madelyn Shields , Atlanta, Georgia
I'm sorry to hear of Mark's passing. Reflecting on our childhood, Mark and I were often seated together at the far end of the kids dinner table together with cousins Paul and Steve at Grammy's house. We always had great conversations and I'd like to think we had more fun than everyone else at the adult table… Even way back then, Mark was honing his own approach to life! Most of my memories of Mark we're from these early days and I remember how fearless he was when playing any sport. After we all grew up and moved away, I was glad to have spent time with Mark when we were around 20 and I visited Haverford. We had some epic basketball games and Mark was the muscle in the middle. I remember Mark being a great host and showing us around Philadelphia! He was a great cousin and will be missed!
- Scott , Bend, Oregon
My deepest condolences go out to my Uncle Dave and Aunt Ginny, and my three cousins: Kathy, Gail and Steve (and all of your loved ones). My memories of Mark are few: as a child running around in colorful pajamas, as a teen in Philly, and at our reunion in Steamboat Springs in 2005. All memories are good.....well, except 'teenage Mark' wasn't that into my friend group invading his space way back in the early 80's :) My last memory of Mark from Steamboat, is one of warmth. I just remember that when I was in his presence, I felt warmth exuding from him. I'm sure the whole family felt the same. Losing a family member is so painful and life changing for those who remain. When I heard that you would gather to tell stories of Mark, that made my heart glad. The Smith's and Gordon's have kept our lost loved ones close to our heart through sharing our random memories and stories. It's comforting. I wish I was there to hear your stories of Mark! Sending lots of love and sympathy to the Dawson's. xo
- Cheryl Gordon, Boulder, CO
Mark was about 6 years younger than me and in late 60s our families would routinely would gather and play-time with the 12 cousins to was always a blast. As we moved west the Dawsons moved east and it wasn't until the 1984 Olympics that we reconnected with Mark and Steve as they aspired to sell Team USA tee-shirts in Los Angeles. Their stay in Anaheim had a few lively moments and was great have cousins around. Flash forward to mid 90s, my career occasionally would took me to Savanna where I would love to spend time with Aunt Ginnie and Uncle Dave. Mark was usually there as cousins needs cousins too. First and my most striking memory began with a lovely trip to the symphony with Aunt and Uncle which immediately upon completion Mark suggested there was another side to Savannah culture and recommended he take me to the wharf where St Patricks Day celebration was in full swing. Must have been a fairly warm night as a few of the young lasses found it necessary to remove thier tops during chicken fights. Golf was also part of most trips to Savannah and on one occasion Uncle Dave set up a time for Mark and I to play. Its not that I was any good, but as mightily as Mark could swing, he was wild and fearless. He insisted on $5 per hole, and as a Smith, I was more comfortable with a dime a hole. Afterwards, of course I wasn't going to accept anything, but Uncle Dave being respectful of golf tradition insisted Mark pony-up. Mark had many natural qualities I found contagious and am lucky to have shared a few really good times with him. Rest in peace.
- Doug Smith, Oceanside, CA
So very sad to read this news. Sending love and peace to your family <3
- Michelle Madigan, Seattle, WA
I knew Mark well when he lived in Pa. Unfortunately we lost touch when he moved down to georgia. I thought of him often and the fun times we had years ago and always missed him. Now I will miss him even more. RIP Mark You were one of a kind and will be sorely missed by all that had the honor of knowing you.
- Dave Spiller, Bryn Mawr, Pa
My deepest condolences to all of you -- such a shocking thing to lose a son and brother so young. I've known Gail since we were 18 and living on the same hall at college, and so by extension the rest of the family as well. Gail often talked of Mark -- his independence, stubbornness, bravery. And sometimes she didn't want to talk about Mark -- his battles and backsliding. I remember a dinner at the family home in Philadelphia, when we were still in college and a few of us were visiting. Mark was there, and charmed every one of us (well, he was quite handsome!). At some point during the general laughing, Mark said "this is what matters -- the good times are now, and also when we talk about them later. It doesn't matter what you're doing." That was such a sound insight it stopped all of us for a moment. That's how I think of Mark -- the charming young man with the down-to-earth approach to life. I'm sorry for his struggles and now for the family's grief. You are all in my thoughts. -- Cheryl
- Cheryl Donahue, Ballyferriter, Kerry
Services under the direction of:
Fox & Weeks Funeral Directors, Hodgson Chapel
912-352-7200
A Private Service Will Be Held