We have been made aware that families being served by Fox & Weeks are being contacted by individuals requesting payment over the phone. Fox & Weeks will not contact a family requesting payment over the phone. Please contact the Savannah Police Department immediately if you are contacted and asked to make payment over the phone. Please contact Fox & Weeks if you have any questions.
Sandra Anne Langston of Savannah, GA passed away at home surrounded by her family on January 21, 2023.
Sandra was the daughter of James and Alma Langston. She was born on January 16, 1943 in Union Springs, AL. She graduated as class valedictorian from Holtville High School in 1961 and went on to attend classes at Auburn University. After living several years in the Republic of Panama, she returned to Montgomery, AL to complete her undergraduate studies at Auburn University in Montgomery. She later obtained her Masters in Public Health from the University of Alabama at Birmingham. Sandra spent the majority of her career working for the Alabama Department of Public Health, in the HIV and AIDS Division where she dedicated many years serving as an advocate, educator, and mentor. She also worked closely with Montgomery AIDS Outreach, as a founding member and President, and with the AIDS Task Force of Alabama. Over the years, Sandra made lifelong friends with her colleagues, was honored with numerous speaking engagements and awards, and served as part of Leadership Montgomery.
Upon retirement in 2009, Sandra moved to Savannah, GA to be closer to her children and grandchildren. She spent many hours helping grandchildren with schoolwork, watching soccer games, celebrating birthdays, and welcoming old friends to her newest chapter of life. Sandra was a devoted mother to her children Kevin Teal (Holly Wade) and Andrea Teal (Chris Kana), and a loving Nana to her grandchildren Langston and Baldwin Kana and Colt and Lillie Lawhorn. She was the proud GodGranny to Jalen and Braylen Averhart, and a dear friend to Darrlyn Averhart, Dollie Hambrick, and Simon Bovinett. She is survived by her brother, Wayne Langston (Avon), and sister, Carolyn Langston.
Sandra was a trusted confidant and advisor, a generous and loving source of strength to many, and a fierce advocate for those in need. Sandra will remain in our hearts forever, and she will be profoundly missed.
Fond memories and expressions of sympathy may be shared at www.foxandweeks.com. A Celebration of Life Service will be held in Montgomery, AL at a later date.
In lieu of flowers, donations can be made to the American Diabetes Association, or the charity of your choice.
GUEST BOOK

A candle has been lit!
Dear Family, Our deepest condolences are with you all. When you hurt, we hurt. Thank you for sharing Sandra Anne Langston with us, the Cornelius Averhart family. Over twenty years Sandra came into my life in an unexpected manner, but God knew. Her love, caring, kindness, gentle yet stern personality will forever be missed. She loved not only me, but then accepted my parents, my now husband, my children, and my family overall. She never felt out of place, always there and added so much value and education each time she was around. I can never think of a time after coming into one another's life when she was not there. She has been a great constant in my life providing genuine love and support. She will definitely be missed. I thank God for her friendship, love, and advice. Family, thank you for sharing your mom, grandmother, sister, aunt and friend with me. Sandra thank you for waiting for me; God allowed us to both get closure that we both know we needed. I take great comfort in knowing that we will meet again......sweet, sweet spirit.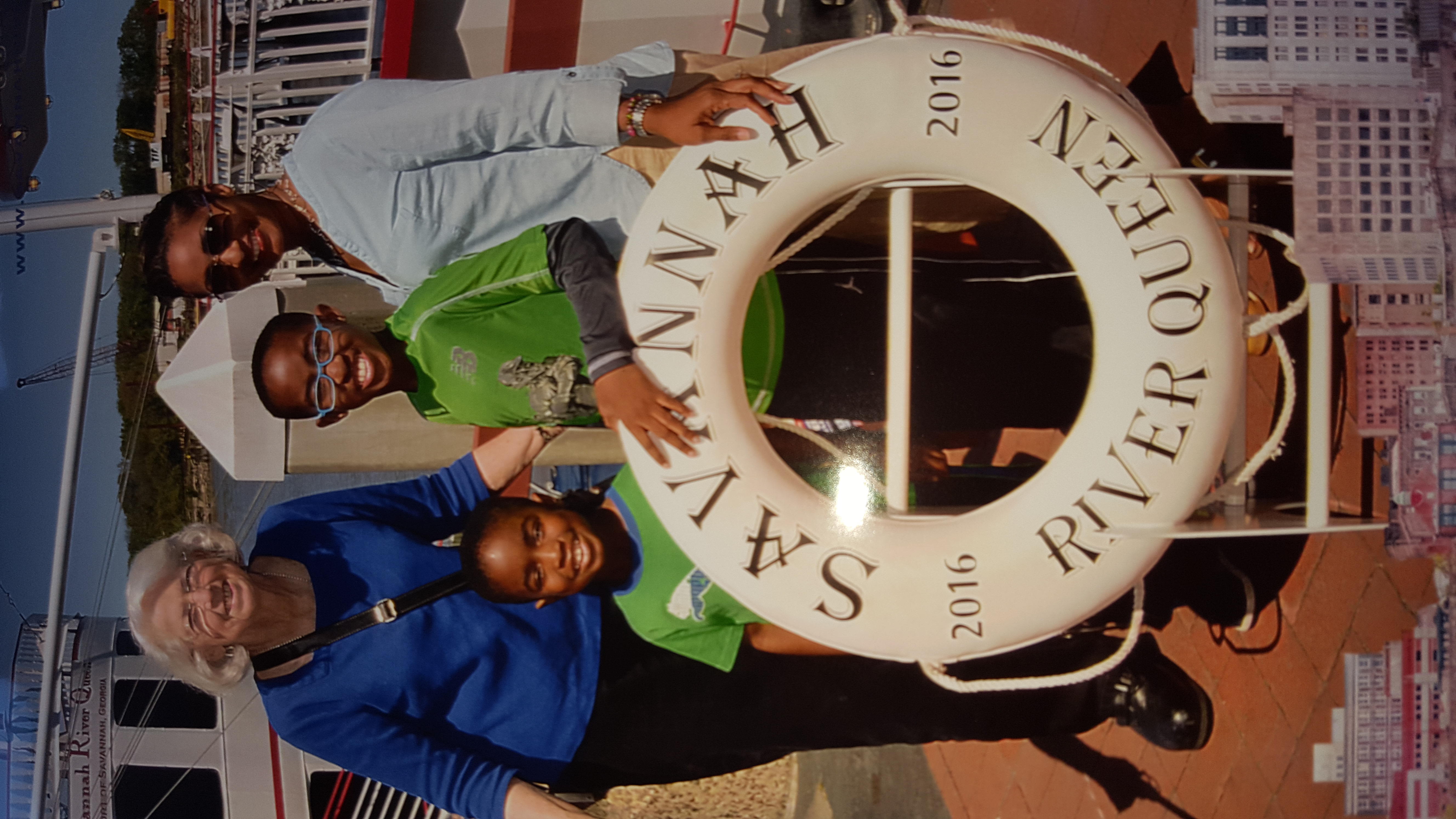 - Dr. Darrlyn Cornelius-Averhart, MCDONOUGH, GA
Dear Family, we give our condolences to you all. Thank you for giving us our God Granny. We love and miss her very much. We've had so many memories together that we'll never forget. We will always remember the talks and the advice that you gave have us throughout the years. We thank God everyday that he's blessed us with you. We just want to thank you for everything you've done for us and our family. We appreciate you for supporting us in everything we do. We love you so very much and we can't wait to see you once again.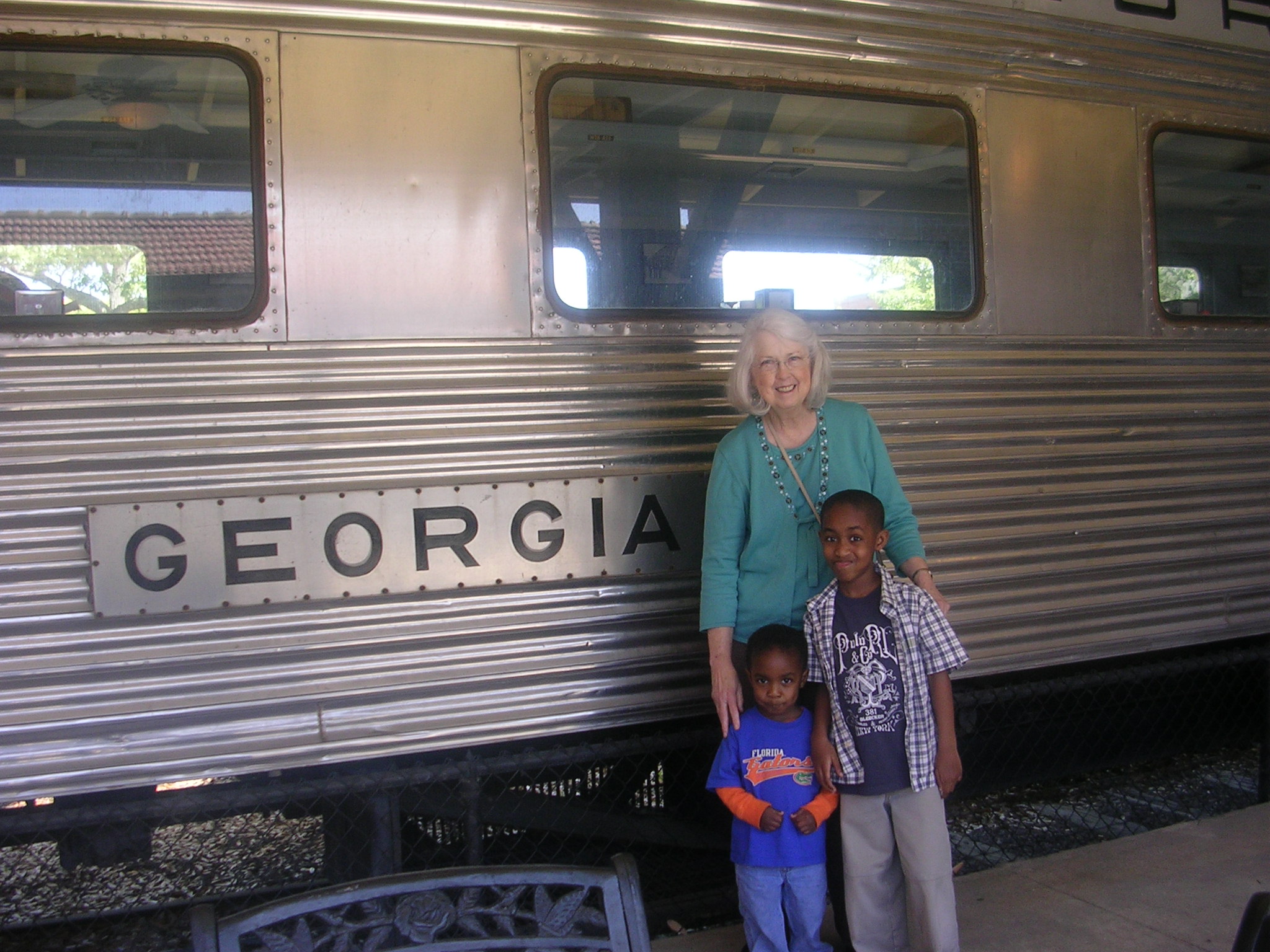 - Jalen and Braylen Averhart, McDonough, Georgia
Sandra was truly one of a kind in her kindness and generosity of spirit. Regardless of how long or short of a time one's path crossed with hers, it would have been impossible not o recognize how much better one was for having known her. She truly epitomized the concept of a gentle soul, while at the same time being a fierce advocate for many even in the face of adversity. May Sandra's legacy live on in everyone she touched.
- April E. Nelson, Baltimore, MD
Sandra was truly one of the best people I've ever known. I met her as a volunteer for Montgomery Aids Outreach , and she was an inspiration for everyone who worked there. Sandra was loved and trusted by everyone , and she deserved both of those things. She never lost her smile and her sense of humor. I will mourn the fact that she is no longer in the world with us. She always made the world better.
- Carolyn Frazer (Lyn), Montgomery, AL
What a beautiful soul! I had the pleasure of knowing her through her work with Montgomery AIDS Outreach and the AIDS Task Force of Alabama. In this loss, I know I and others are comforted by our fond memories and the boundless love that she exemplified through her work for us and others. Well done good and faithful servant. Condolences to all.
- Ron Joullian, New Orleans, LA
Services under the direction of:
Fox & Weeks Funeral Directors, Hodgson Chapel
912-352-7200
A Celebration of Life Will Be held at a later date