Celebrating the life of
Thomas Lawrence (Larry) Dillon, Jr.
November 29, 1949 - December 15, 2022
For whosoever shall call upon the name of the Lord shall be saved. ~ Romans 10:13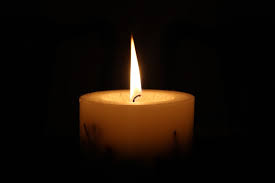 Larry was born in Savannah on November 29, 1949 to Jerry and Larry Sr. He spent his early years in downtown Savannah where he attended Cathedral Day School. He spoke fondly of the many memories of his grandmother, G.G., walking him to school, playing in the nearby squares, and seeing Savannah change throughout the times. He attended high school at H. V. Jenkins and went on to attend college at Armstrong Atlantic State University where he met his wife, Jan. They married in 1970 in the Cathedral of Saint John the Baptist, and spent the following 52 years building their lives together with their children and grandchildren.
After college, Larry served as a member of the U. S. Army National Guard. He later joined J. E. Hanger Prosthetics, building and fitting patients of all ages with custom prostheses. He continued his education in that discipline at Northwestern University in Chicago, Illinois. In later years, Larry joined Savannah Foods & Industries / Dixie Crystals, where for over 25 years he maintained packaging machinery for the company. He received additional training at the BOSCH Corporation in Stuttgart, Germany, for their upgraded packaging equipment. He also assisted for a time at their Sugar Land, Texas, facility.

Years ago, Larry was preceded in death by his father, at which time Larry took over the management of his family's downtown restaurant and lounge, The Outpost, later named Dillon's, until the restaurant was eventually sold to new owners and is now known as Six-Pence. It seems the family left a lasting impression on that building, with several accounts reporting that a familiar presence still inhabits the premises to this day. When Larry was made aware of that, he just smirked and smiled at the notion that the city still honored and continued his father's legacy, even if in Savannah's fittingly haunted style.
Larry was a skilled technician and mechanic by trade, and a well-versed carpenter and builder, as well. He worked on several restoration projects in Savannah's historic district. In his earlier years, Larry had many interests and hobbies. He mostly enjoyed rebuilding and customizing his vintage trucks. Once, having been stopped by a policeman on the interstate, the officer complimentarily stated that he had pulled Larry over simply to get a better look at his amazing '51 Ford truck. In recent years, he, his mother and his sister restored and cared for the family's Victorian Era house-on-the-square that was passed down from G.G. Larry enjoyed swapping stories with the neighbors on the square and visiting his favorite nearby restaurants, Crystal Beer Parlor and Clary's Cafe. He also enjoyed operating his landscaping business and lending his skill as a handyman to the nearby neighbors. Larry loved to make new connections and acquaintances and reminisce about times past in Old Savannah.
Larry loved nothing more than being surrounded by his family, friends and neighbors. He loved to give of himself and use his skill, time and knowledge to benefit others. Larry was more than happy to lend a helping hand. He formed many lifelong friendships with his coworkers, his neighbors at Remington and, more recently, at Brightwater on the island. He provided a wonderful life for his family, and he made many great friends along the way.
We are broken in losing Larry, our beloved husband, father, grandfather, son, brother and uncle, though he will forever reside in our hearts, minds and memories.
Our family extends our gratitude to all Larry's doctors and to the hospital personnel who tended to him and administered excellent, relentless care. And endearingly so to all our family, friends and neighbors who prayed continually for him and have shown love in so many wonderful ways. We are grateful to the staff at Fox & Weeks for their help and utmost care in seeing to our every need during such a difficult time.
In memory of Larry, contributions may be made to American Cancer Society, P. O. Box 6704, Hagerstown, MD 21741 - Fetal Health Foundation, 9786 S. Holland St., Littleton, CO 80127 - Cure Childhood Cancer, 200 Ashford Center North, Suite 250, Atlanta, GA 30338, or to any charity of preference.
Burial: December 26, 2022 Forest Lawn Memory Gardens
Officiated by: Mark Murphy
Memorial Reception: Fox & Weeks Funeral Directors, Islands Chapel
Pre-deceased Family:
Father: Thomas Lawrence Dillon, Sr.
Maternal Grandfather: Edward Augustus Sieg
Maternal Grandmother: Gerald Chan Sieg
Paternal Grandfather: Herbert Patrick Dillon
Paternal Grandmother: Edna Brown Dillon
Grandson: Elliot Brian Dillon
And several aunts, uncles, cousins, and other relatives
Surviving Family:
Wife: Jan Dillon
Children: Chan & Yvonne, Christian & Maggie
Grandchildren: Ava, Emmet, Erin & Haley
Mother: Jerry Dillon
Sister and Brother-in-law: Daphne & Mark Murphy
Brother-in-law & Sister-in-law: Terry & Janet Thompson
And many nieces, nephews and other relatives
GUEST BOOK
Dear Jan, Beth and I are deeply sorry to hear of Larry's passing, he was truly a wonderful person, husband, father, grand father and a dear friend. We will miss Larry and know that God will Bless you and your family. Take solace in the fact that Larry is no longer suffering and is indeed in a better place. We are here if you need anything at all. Take care & May Larry Rest In The Peace of the Risen Christ
- Jack & Beth Fitzgerald, Nevils, GA
Jan, I'm truly saddened by the loss of Larry! I have stayed in touch with Terry and he had informed me of Larry's passing.
- Keith Bargeron , Woodstock , Ga
Services under the direction of:
Fox & Weeks Funeral Directors, Hodgson Chapel
912-352-7200
Graveside Service

on Mon, December 26, 2022

Forest Lawn Memory Gardens
315 Greenwich Road (map)


Savannah GA 31404

912-651-6843