Celebrating the life of
Sheila S. Noone
Passed away on January 07, 2023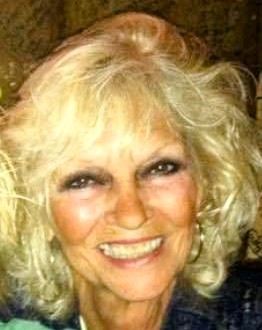 Sheila S Noone, 75 of Tybee Island GA passed away on January 7,2023 after a long courageous battle against multiple illnesses.
Sheila lived a large part of her life in Atlanta GA where she was employed by Red Lobster before moving to Tybee Island. She settled in Tybee Island 38 years ago. She was employed by the Shrimp Factory until her retirement in 2007. Sheila was a shining light in this world. She loved her family and friends and enjoyed dancing, gardening, reading and taking care of animals. Sheila never failed to find happiness and positivity. She always made her friends and family feel loved and important. She was often described as sweet and sassy. She will be terribly missed by her family as well as her many friends, but we find comfort in knowing that she is now dancing with the angels.
Sheila was born on March 9, 1947, to the late Jim Gee and Dora Keith (Gee) Brewer in Hall County GA. Sheila was the oldest of 6 children. Sheila was preceded in death by her father, Jim, stepfather Eugene Brewer, Mother Dora K Brewer, sister-in-law Catherine Gee, nephew Arthur Brewer, nephew Keith Gee and niece Gina Stith. Sheila was the dear sister of and leaves behind Denise Holbert, Keith Gee, Tyler Brewer (Kathy), Gene Brewer (Patsy) and Shane Brewer. Sheila was the adored Aunt of 7 nieces and nephews Robert Heard (Mandi), Alesha King (Adam), Melissa Denman (Chris) Edward Brewer (Jessica), Daniel Brewer, Josh Gee (Tabitha), Kaitlin Brewer Warren (Ben) and 14 great nieces and nephews.
Special thanks to her lifelong companion Joan Gara, her niece Alesha and Adam King for the love, care and dedication bestowed upon Sheila during her extended illness. She fought a hard battle, and they were with her every step of the way.
A Celebration of Life will take place February 26,2023 @ 2:00pm at Fannie's on Tybee Island. Dress colorfully. Her favorite colors were Yellow and Purple.
Services under the direction of:
Fox & Weeks Funeral Directors, Hodgson Chapel
912-352-7200