Celebrating the life of
Kenneth Todd Sitterson
July 01, 1972 - January 18, 2023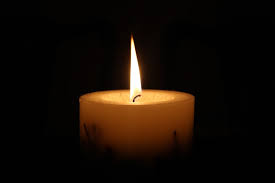 Kenneth Todd Sitterson, 50, peacefully departed this earthly life at his home in Savannah, GA on January 18, 2023 after a long battle with cancer.
Todd was born on July 1, 1972 in Richmond, VA to Kenneth L. Sitterson and Susan (Gaylord) Sitterson. He graduated with honors from Benedictine (VA) High School and attended North Carolina State University where he swore his allegiance to the "Red and White from State" until his final breath. He also holds degrees from Virginia Commonwealth University, Ashford University, and the University of New England.
As an educator, Todd impacted the lives of hundreds of students throughout his career. His passion for technology sparked the fire in his students as he taught everything from basic computer technology to robotics, cybersecurity, and drafting/engineering. Many went on to pursue careers in those fields and he loved following their pursuits on social media, beaming with the pride of a father as he would share with his wife what a former student accomplished.
Outside of the classroom, Coach, as he was affectionately known, could be found in some random corner of the school where they allowed him to roll out a couple sections of wrestling mats, teaching newbies how to wrestle. That was his happy place, and he was quite good at what he did as he produced myriad state qualifiers/placers – including the first female qualifier in Savannah HS history – and a state champion in South Carolina. While winning was always nice, he also took so much pride in how much his wrestlers grew over the season and was just as fired up about them nailing a move as he would be if they won an Olympic medal.
His greatest accomplishment by far was the birth of his daughter, Caroline. She brought him so much joy and happiness in the short time they were together. "Little Todd," as he often called her, is the best of him. While he is physically departed from us, his spirit lives on through her in mannerisms and dad jokes.
Todd was preceded in death by his father, Kenneth, and his maternal and paternal grandparents.
Surviving family members include his wife, Devon and daughter, Caroline, of Savannah, GA; mother, Susan, of Sandston, VA; sister, Katherine (Edward) Allen, of New Kent, VA; nieces Ema, Olivia, Ainsley, and Ilyssa Allen, of New Kent, VA; and many aunts, uncles, and cousins, all of whom he dearly loved.
A memorial service will take place at two o'clock in the afternoon on January 28, 2023 at St. Luke's Episcopal Church in Rincon, GA. A private burial will take place at a later date. The family requests that friends and family wear red, white, and/or black on that day in honor of Todd's memory and that any gifts be a donation to St. Luke's Episcopal Church.
GUEST BOOK
I will never forget how Todd and I became friends. He, Devon and I worked at "The High" together. We interacted some at meetings and laughed at some of the same craziness. One day I was talking to Todd and he told me I was good people and I was now his friend. It wasn't an option or a question, but a fact that I was his friend and Devon's by association. That's just how he was. I would not change that for the any other memory I have of him. My work "husband", my comic relief, my friend. I will miss him always.
- Karla Wiley, Savannah, GA

A candle has been lit!
- Tammy Dowling, Pelham, NC
Todd was a fun guy who was very devoted to his family and his students. His passing is a big loss that will be felt by many. Prayers for all who knew and loved Todd during this difficult time. May the happy memories and "Little Todd" carry you through the tough times until you see him again.
- Amanda Gelles, Beaufort, SC
My sincere condolences to Devon and Little Todd. Our family will keep you in our prayers. Todd always kept me smiling at work and during his coaching days at RSIA.
- Christy McCullough, Beaufort , SC
I met Todd because I am friends with Devon. He welcomed me into his home when they lived in Eden, NC. His jokes were often corky and at times made you scratch your head. You will be missed by everyone who knew you. You have gone to a better place, so take your well deserved rest. No more pain or suffering!!! I'll see you later my friend. Paulette Mullins-Carter
- Paulette Mullins-Carter, Martinsville , Virginia
I am so sorry for your and Caroline's tremendous loss! I will be praying for you both in the days, weeks and months ahead. ❤️
- Diana Corbiser, Martinsburg, WV
Todd you're an amazing person and friend. Working with you and adding you and Devon and Caroline to our favorite tradition (Friendsgiving) has given us many memories we will treasure forever. We love your humor and love for everything. You will be deeply missed and loved and in our hearts forever.
- Bob and Heidi McAllister , Hilton Head, SC
My sincere condolences to Todd's family. Todd and I went to high school together and I am very sad to hear of his passing. All of the comments I have read describe him well. He gave all of himself and did everything with a passion that was palpable. My thoughts and prayers are with his family and friends. May God bring you all peace and provide you strength through this time of sadness. Warm regards, Paul Neagle - Benedictine High School Class '91
- Paul Neagle, Charlotte, NC
The memories of Todd are happy ones. Now that his life on earth has passed; he has left an afterglow of smiles. There is a soft echo of happy times full of joy, laughter and love. The tears I now grieve will dry as I reflect on the happy memories Todd has left with me, now that his life on earth is done. He walked on ahead of us. Yet our memories will form a bridge. They will span the years and warm our lives and preserve the ties that bind. Our memories will build a special bridge and bring peace of mind.
- Cynthia Cox, Ridgeway , Va

A candle has been lit!
- Cynthia Cox, Ridgeway , VA
With heartfelt condolences and kindest thoughts in your time of sorrow. Sincerely, Danville Public Schools, Department of Human Resources
- Danville Public Schools, Danville, Virginia
Services under the direction of:
Fox & Weeks Funeral Directors, Hodgson Chapel
912-352-7200
Memorial Service

2:00 PM on Sat, January 28, 2023

St. Luke's Episcopal Church
155 Goshen Road (map)


RIncon Georgia 31326