Celebrating the life of
Leona Smith Gray
June 18, 1932 - January 17, 2023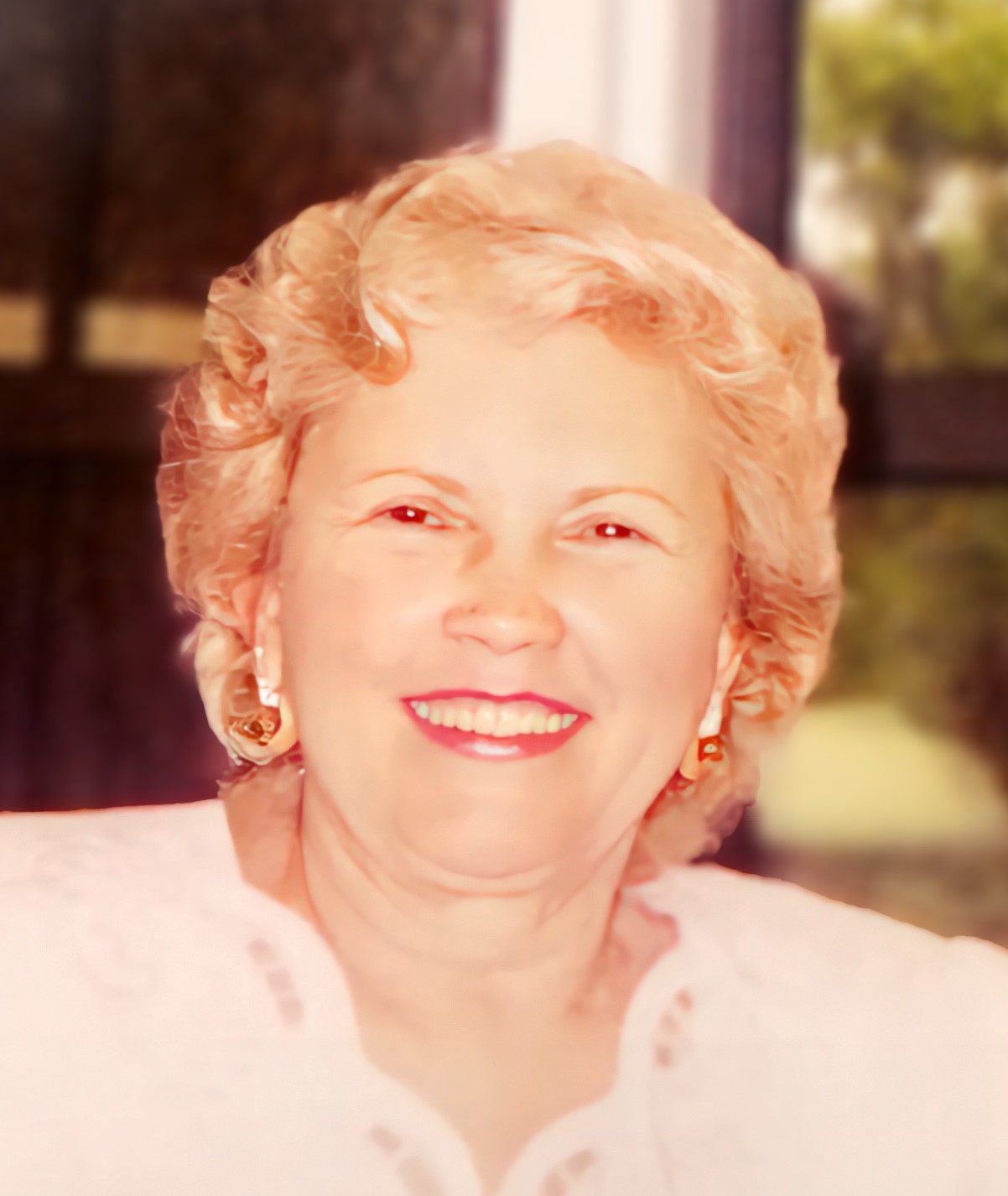 On Tuesday, January 17, 2023, Leona Smith Gray (90 years old) went home to be with the Lord at Memorial Health Hospital in Savannah Georgia surrounded by her loving family. Leona was born in Bogalusa Louisiana on June 18, 1932 to Albert L. Smith and Ella A. Smith. She is preceded in death by her parents, Albert and Ella Smith, loving husband, Earl Gray, and her daughter Kimberly Hope Gray.
Leona was an avid reader, loved birdwatching, crossword puzzles, and shopping in her spare time. She moved to Savannah with her late husband, Earl Gray, in 1958. In 1966, they founded Crystal Clear Ice Co., later adding Coastal Ice Machines in 1985. Alongside Earl, she assisted the local community of Savannah Georgia during Hurricane David in 1979 by offering free of charge, cold storage during that devastating time. In her later years she enjoyed watching Animal Planet, HGTV, and Ion with her canine companion, Missy. She was a member of the First Baptist Church of the Islands. She was a dedicated mother, supportive grandmother, and a warm-hearted friend to many. She embodied kindness, selflessness, and by definition – was a true Steel Magnolia.
Leona is survived by her brothers Marshall Jay Smith (Maudine Smith) of St. Mary's, GA, Bobby G. Smith of Clinton, NC, Glenn A. Smith of Dallas, TX, and Lynn R. Smith of Savannah, GA. Sisters Virginia M. Smith, Lynda F. Matthys, sons and daughters- in- law Donald Gray (Carol) of Covington, GA, Timothy Gray (Teri) of Wake Forest, NC, Stephen Gray (Shannon) of Savannah, GA, grandchildren Jeremy Gray (Kelley) of Atlanta, GA, Heather Gray of Redway, CA, Hope Crabtree (Gary) of Henderson, NC, Caitlyn Lindblad (Kevin) of Savannah, GA, Lauren Gray of Raleigh, NC, Sydney Jones (Reagan) of Savannah, GA, and 7 great grandchildren.
The funeral service for Leona Smith Gray will be held at 1:00, Saturday, at Fox & Weeks Funeral Directors Islands Chapel with Brooks Cail and Timothy Gray officiating. Interment will be at Greenwich Cemetery. A visitation will be this (Friday) evening at the funeral home from 6:00 until 8:00.
Remembrances may be made to Hospice House of Savannah and/or Renegade Paws Rescue.
GUEST BOOK
Our deepest condolences go out to the entire family. Leona was truly a wonderful woman who had a gentle & kind spirit. She will be missed by those blessed to have known her.
- John Joseph Spano, FORT LAUDERDALE, FL
When Shannon married Stephen Leona became a wonderful, supportive member of our extended family. Susan and I spent many wonderful hours with her over the years both socially and private. We will miss our frequent visits and especially our book sharing.
- John & Susan, Midway, GA
No words can express what a loss this is for us all. She was so special. There is also joy in knowing she is whole and with Mr. Gray, Hope, and others who have gone before. My prayers for all the family. I love you!
- Linda White, Savannah, GA
Yes, we are of good courage, and we would rather be away from the body and at home with the Lord. 2 Corinthians 5:8 ESV This lady became a part of our family from the time we met her. We loved her like she was our "Noni". I loved our long talks about her family, loved hearing all her sweet stories and she had a giggle like no other. But most importantly she loved her Lord and spoke of Him often. Welcome home Ms. Leona...well done good and faithful servant. Matthew 25:23: His lord said to him, "Well done, good and faithful servant; you have been faithful over a few things, I will make you ruler over many things. Enter into the joy of your lord." Thank you for loving us too!
- Cecil, Jean and Noah Medina, Savannah , Georgia
What a special lady. Loved her so much, she will be missed. Love & prayers to the family!
- Libby Daniel, Midway, Ga
Sending love to all!
- Kari Allen, Savannah, GA
Heaven gained a truly sweet and caring Angel. Prayers for Peace and comfort during this time
- Chuck and Tracy Morse, Collins , Georgia
Thinking of you all on this sad and difficult day. She and Mr.Gray left a beautiful legacy of your wonderful, loving family. We've loved having three generations of Grays as neighbors.
- Susan Alt, Savannah , GA
Services under the direction of:
Fox & Weeks Funeral Directors, Hodgson Chapel
912-352-7200
Funeral Service

1:00p.m. on Sat, January 21, 2023

Fox & Weeks Funeral Directors, Islands Chapel
4605 Hwy 80 East (map)


Savannah GA 31410

912-898-0900
Visitation

6:00 - 8:00 on Fri, January 20, 2023

Fox & Weeks Funeral Directors, Islands Chapel
4605 Hwy 80 East (map)


Savannah GA 31410

912-898-0900
Burial

on Sat, January 21, 2023

Fox & Weeks Funeral Directors, Islands Chapel
4605 Hwy 80 East (map)


Savannah GA 31410

912-898-0900