We have been made aware that families being served by Fox & Weeks are being contacted by individuals requesting payment over the phone. Fox & Weeks will not contact a family requesting payment over the phone. Please contact the Savannah Police Department immediately if you are contacted and asked to make payment over the phone. Please contact Fox & Weeks if you have any questions.
Celebrating the life of
Kevin Miller
September 18, 1971 - January 15, 2023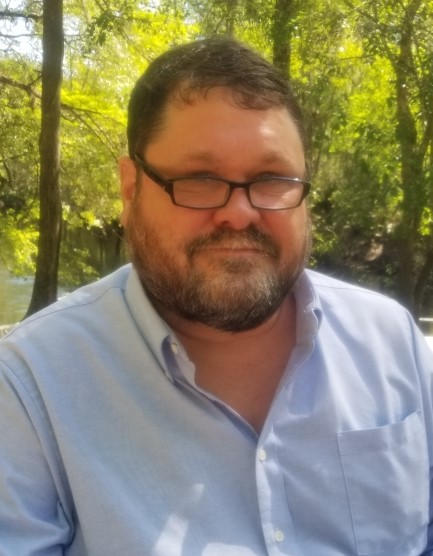 It is with great sorrow, we announce the unexpected passing of Kevin Alan Miller, 51, of Savannah on January 15, 2023. He was born in Statesboro on September 18, 1971 to Rex Miller, Jr. and Diane Brannen Miller. This particular year his Daddy received the best birthday present anyone could ever receive, a son. He was a 1989 honor graduate of Claxton High School. Following high school, Kevin attended Georgia Tech and obtained his Bachelor's Degree in Electrical Engineering. During his time at Georgia Tech, he co-oped with Savannah Electric. After graduation, Kevin became a Professional Engineer for Electrical Equipment Upgrading (EEU) in Savannah and has been employed with them until his death. Kevin was a hard worker, a great husband, a great family member, and a wonderful friend. He was affectionately known by his friends as "Country." He was the happiest when he was spending time on their dock with family and friends. Kevin loved to fish, crab, boat, and watch sunrises over the water. He shared the same passion for the water as his mother.

Kevin is preceded in death by his mother, Diane Miller, his brother-in-law, Alan McNeese, and uncle, Bruce Miller.

He is survived by his wife, Betsy West of Savannah; step-son, Tripp West (Jill) of Atlanta; step granddaughters, Keely and and Emma West of Atlanta; parents, Rex and Kathy Miller of Statesboro; grandmother, Grace Miller of Dublin; sister, Karen Miller McNeese of Claxton; nephews Kalan McNeese (Seraphina Morrison) of Pooler and Taylor Coley of Lawrenceville; niece Karla McNeese of Claxton; sister-in-law Susan Hill (Robbie) of Savannah; brother-in-law Miller Cook (Maureen) of St. Cloud, FL; uncle Joe Brannen (Vilda) of Atlanta; aunts Sandy Brannen Herrin (Raymond) of Claxton, Gracielle Miller Mason (Korre) of Statesboro, and Pat Miller of Fayetteville and several other family members.

Visitation will be held at Islands Chaple from 5 - 7 on Thursday, January 19. Graveside service and interment will be held Friday, January 20 at 11 a.m. at Brewton Cemetery in Claxton with Dr. Matt Brady officiating. Pallbearers are Bryan Carbo, Mark Carbo, Tim Joyner, Mark McNeill, Timmy Ryan, and Dave Schambach. Honorary pallbearers are EEU employees.

Fox and Weeks Island's Chaple Funeral Home served the Miller family.
GUEST BOOK
Dear Betsy, so sorry for your loss thinking of you...sending love, hugs, and prayers
- SANDY ORVIN SIKES, Savannah, GA

A candle has been lit!
Betsy, I can't imagine the heartbreak you feel. Kevin was a one-of-a-kind person and was quick with a smile. I know how happy he made you and visa versa. He will surely be missed by all who loved him. My prayers are for your peace and comfort. Love you, sweet friend! Sherri
- Sherri Flanders Clifton, Swainsboro, GA

A candle has been lit!
- Carroll Kline, Buckhead, GA
Dear Betsy, Cuyler always says to me when I get really nervous about doing something " Carroll, tell yourself I CAN do this!!" So now tell YOURSELF " I CAN do this!!! With so much love, prayers, and heartache, Carroll and Cuyler
- Carroll Kline, Buckhead, GA
It was such a pleasure to be a part of the fire side chat group at Country's dockside. I wasn't a member long but long enough to know it was a special and close group that shared their lives together as friend do. Thoughts and prayers to all his family and friends. Love, Jan Howard
- Jan Howard, Savannah , GA

A candle has been lit!
I was saddened to hear of Kevin's passing, my thoughts are with you and your family.
- Adonis A Aseron, Statesboro, GA
I was so saddened to hear this news. Kevin was that person who could make you laugh, while at the same time making you think. I hope all the wonderful memories you've shared bring you joy in the upcoming days. Sending deepest sympathies and condolences.
- Beth Moore Blanchard, Powder Springs, GA
Betsy, I am so sorry for your loss; prayers for comfort to you and your family to help you through such a tremendous loss.
- Randi Bryan, Savannah, Georgia
I'm so very sorry for your loss. Prayers for peace and comfort. I know Ms. Miller welcomed him with open arms.
- Jamie Waters Usry, Evans, GA

A candle has been lit!
- Ted Peacock, Brooklet, GA

A candle has been lit!
- Ted Peacock, Brooklet, GA
So very sorry to of Mr. Kevin's passing. He was a very fine gentleman.
- Joel Lord, Statesboro, GA
My love and deepest sympathy is extended to you Betsy and all your family. Kevin was a loving husband and family man and was always busy helping others in any circumstance. May GOD bless each of you.
- Mary Alice Garvin, Savannah, GA
Dear Betsy, I do not know the correct words. I am so very sorry for your loss. Kevin was a great guy. He always spoke of you when we talked. My prayers are with you and the family.
- Billy Loven, SAVANNAH, GA
The entire Tybee Beach Vacation Rentals team sends their love and prayers to Kevin's family, friends and loved ones. His sense of humor was always a welcome bright spot in our daily lives. Love and peace to you all during this time of bereavement.
- Cody Gay (son of Keith Gay Sr.), Tybee Island, Georgia
To the family of Kevin. I only knew him professionally for about the last 10 years, but consider him as one of the most friendly and most knowledgeable contractors I have ever worked with. What a great guy. I am so sorry for your loss, and ours as well. Tim
- Tim Strozzo, Brooklet, GA
We are so saddened by your loss. Met Country as part of the Beef's family and he was always so sweet and caring. Helped our family out when Brett was sick and after he passed. Will always be thankful for his kindness and friendship.~ With love, Angela and Olivia
- Angela and Olivia Wile, Savannah, GA
From all of us that worked in the trenches with Kevin. What a great man that was always ready to teach and laugh. You will be missed brother!!! RIP !!
- John Thompson Power Products of Charlotte NC, Charlotte, NC
From all of us at Power Products in Charlotte NC that worked in the trenches with Kevin. What a great man that was always ready to teach and laugh. You will be missed brother!!!
- John Thompson Power Products of Charlotte NC, Charlotte, NC
Betsy, my friend, so very sorry to hear about Kevin! Prayers for you, love, Marion
- Marion Ordway, Savannah, Ga
Services under the direction of:
Fox & Weeks Funeral Directors, Hodgson Chapel
912-352-7200
Graveside Service

11:00am on Fri, January 20, 2023

Brewton Cemetery
(map)


Hagan Georgia
Visitation

5:00 - 7:00 on Thu, January 19, 2023

Fox & Weeks Funeral Directors, Islands Chapel
4605 Hwy 80 East (map)


Savannah GA 31410

912-898-0900