Celebrating the life of
Phyllis Mason Miller
June 07, 1929 - January 13, 2023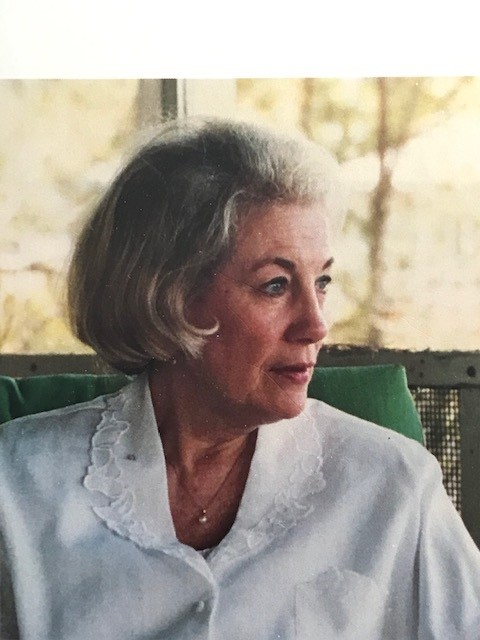 Phyllis M. Miller left this world on Friday January 13, 2023. She was 93. Born in Fayetteville, NC, her family moved to Savannah when she was still a child. Over the years, some of her fondest memories remained rooted in Fayetteville where she returned by train to spend wonderful summers with her Aunt Louise and Uncle John.
When Phyllis met and married Thomas W. Miller, she flourished in Savannah. She and Tommy were members of the Savannah Yacht Club, the Chatham Club, and Christ Church Anglican, where her special gift was welcoming newcomers. Over the years she cultivated friends of all ages, living life with grace and a youthful sense of humor which endeared her to many.
Always an animal lover, especially cats, Phyllis fed and cared for the many neighborhood felines that found their way to her back door. When she became too frail to get outside, wonderful friends and neighbors stepped in to continue feeding her cats and birds, bringing her so much joy and for which she was grateful beyond measure. Watching all of this from her screened porch was among her favorite things to do, and it was well known that if you wanted to visit Phyllis, you would likely find her there.
She was predeceased by her husband Thomas W. Miller, her sister Betty Rose Palmer and her nephew Ken Palmer.
She is survived by her nieces and nephews, Rebecca Keating (Charles), of Claxton, Roselyn Lowery (Jerome), James Keating, Philip Palmer (Stacy), all of Savannah, Helen Brock (Kevin) of San Jose, CA and Laura Palmer (Brooke), of Richmond Hill, along with many great and great-great nieces and nephews. She was also blessed with nieces and nephews from Tommy's side of the family who have kept in touch with her and visited when they were in town.
Special thanks to Tricia Alderman RN of Hospice Savannah, and to Phyllis's wonderful caregivers, Janie Evans, Lucy Cromwell, Beverlin Brown and Beverly Johnson. These ladies are all truly angels who, along with her friends and neighbors, made it possible for Phyllis to safely stay in her own home.
Funeral service will be Wednesday January 18, 2023 at 2:00 at Christ Church Anglican. In lieu of flowers, please send remembrances to The Humane Society for Greater Savannah, Christ Church Anglican, or Hospice Savannah.
Please visit www.foxandweeks.com to sign our online guestbook.
GUEST BOOK
Phyllis was a wonderful servant and friend that I've been blessed to know for most of my life! Even when it became difficult to make it to church, she had her phone close by on a Sunday to be able to navigate our ever-changing technology to listen to our online services. I remember calling the church office and often would find Phyllis on the other end of the line. To be absent from the body is to be present with the Lord, and we are thankful for her life well-lived.
- Mary Jane Dennison, Savannay, GA
Phyllis and my late mother, Josephine (Jo) Field were next door neighbors and close friends for many, many years.
- Tony Field , Saint Simons Island , Ga
Very sorry for your loss. Phyllis was my mother Margery's dearest friend. Phyllis was a kind and wonderful lady.
- Lawrence Barroll., Savannah, Georgia
We loved Phyllis! She was the first person to welcome us (and so many others) at the front door of Christ Church back in the winter of 2000! She invited us as newcomers to Savannah to join their Foyer Group which began our deep friendship. Phyllis was a wonderful Christian who always wanted to share her testimony with you, no matter what your age and stage were. We thank God to have been gifted her as very special part of our lives. May she rest in peace!
- Gay & Joe Park, Statesville, NC
Our condolences are with the family. Phyllis was a sweet sweet lady.
- George and Donna Nutter, Richmond Hill , Ga
Phyllis was the sweetest person. She was my mom's best friend and dear neighbor in Savannah. The two of them talked on the phone daily and walked together around Ardsley Park for years. Phyllis was a true friend to all who knew her. She cared for others and loved the Lord. She will be missed by many. God Bless you, Phyllis. So sorry for your family's loss. My Deepest Sympathy and Condolences.
- Laney Barroll Stark, Chenequa, Wi.
Services under the direction of:
Fox & Weeks Funeral Directors, Hodgson Chapel
912-352-7200
Memorial Service

2:00 p.m. on Wed, January 18, 2023

Christ Church Anglican
2020 Bull Street (map)


SAVANNAH GA 31401

912-355-7730