Celebrating the life of
Rosanne Hayes MacCauley
July 06, 1953 - January 11, 2023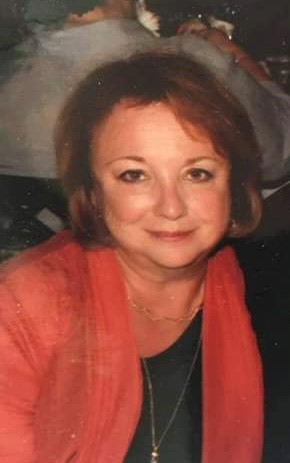 Rosanne Hayes MacCauley, 69, passed away peacefully on January 11, 2023 in her home surrounded by her loving family.
Rosanne was born on July 6, 1953 in Camp Lejune, N.C. to Clarence and Martha Hayes. The Hayes and Tharrington families, both pillars of their community in Anderson S.C., later moved to Savannah, Ga. Growing up Rosanne loved spending time with her grandparents in the Carolinas.
Rosanne met her future husband, Steven, at the Armstrong State College campus while Steven was visiting friends. Steven saw Rosanne from across the student cafeteria and told his friends "I have to meet her". Their first date followed soon after at Johnny Harris and the two were inseparable from that point on. Rosanne and Steven were married in 1972. As devout Catholics, during their 50 years together, they raised two loving children Diana and David and made many lifelong friends. Their shared love of travel and Rosanne's vast knowledge of history led them on many journeys around the world.
Rosanne was a dedicated mother, a proud and supportive grandmother, superb cook, and passionate educator. A voracious reader, fine food connoisseur, kind soul and elegant southern woman – she was the truest Steel Magnolia.
She was a teacher in Savannah, Ga. for 28 years where she changed many lives and touched many hearts. She developed many innovative educational programs and was absolutely devoted to her students. During her time teaching, she was named teacher of the year 4 separate times as well as the Georgia State Teacher of the Year for Economics.
Rosanne is survived by her husband Steven, her children, Diana MacCauley of Savannah. Ga.; and Steven David (Katee) MacCauley of Savannah, Ga. and three grandchildren, Wilton, Adalyn, and Lilian. Rosanne is also survived by her sister Milly (Brett) Bouy of Savannah, Ga., Bud (Terry) Hayes of Mansfield, Tx., and sister-in-law Barbara (Jim) Bland of Pawley's Island, S.C. Rosanne was also a beloved Aunt to many nieces and nephews.
Visitation and a memorial service will be held at Fox & Weeks on Whitemarsh Island on Friday, January 13, 2023. Visitation beginning at 4 p.m. and the Memorial service to proceed at 6 p.m. A private graveside service will be held in Forest Lawn Memory Gardens.
Remembrances may be made to the St. Jude Children's Research Hospital of which Rosanne was a patron for many years.
GUEST BOOK
She will most definitely be missed such a loving and caring lady! I am so glad I had the opportunity to have known her my whole life never once did she not have a smile on her face ! And she always had the most soft and calming voice when she spoke! Hugs and love to all of the family she definitely is gonna be missed!
- Danielle Hobbs and family , Savannah, Ga
Rosanne was a wonderful friend and fellow educator. Working with her was a privilege because she was so kind, generous and compassionate. She loved her students and and they loved her. She also was a great encourager to my daughter-in-law as they fought cancer together. Rosanne was a special lady!
- Charlotte Carpenter, Savannah , GA

A candle has been lit!
Our sincere condolences to the entire family. Roseanne was a beautiful lady inside and out.
- Jim and Karen Blakewood, Savannah, Ga
I was very sorry to hear of the passing of your beloved wife. May she rest in eternal peace. It is tough when you lose your best friend. You will be in my prayers.
- Jerry Kilpatrick, Suwanee, Georgia
Rosanne was a sweet and caring woman. I had the opportunity to work with her at Massie Heritage Center for a couple of years. We had a lot of laughs and enjoyed each other's company. She was a hard worker...she loved her children and spoke of them often. I know that she will be missed and will definitely leave a hole in her families lives. My prayers go out to the whole family for their peace and comfort through the coming days, months and years. Deepest Sympathies, Michelle D. Finch Savannah, GA
- Michelle Finch, Savannah, Georgia
Steve, I just saw your tribute to your lovely wife on Facebook. You take me way back old friend. One of the things about being away from home is that you think things remain the same. I was stunned when I learned of Roseanne's passing. Being away means I learned about her battle and her passing at the same time. My heart goes out to you and your family. God bless you all. You're in my prayers.
- Glenn Jones, Woodstock, GA
Steve, I am shocked! I now live in North Georgia, and I did not know Rosanne had been sick. I am so sorry! I personally know that the pain will ease. Keep your faith in God. I don't know what else to say, except I love you!
- JOHN MURRAY, DALLAS, GA.
I am so sorry for your loss. She was such a nice lady and good teacher.
- Jeff Ostrow , Gainesville , Georgia
Dear Millie, I am so sorry about your loss of Rosanne. It's so hard to lose a sibling! But she is at peace with her loving Father in Heaven. May perpetual light shine upon her! God bless! Bonnie J. Delvers
- Bonnie J. Delvers, Savannah, GA
Steve, Diana, and David, we are brokenhearted over the passing of Roseanne. She was such a wonderful woman and was loved by so many. She adored her family, and her grandchildren held such a special place in her heart. She absolutely adored them! We will cherish the memories we had with her over the years, and will continue to keep all of you in our prayers in the days ahead. Steve, we are here for you. With love and deepest sympathy, Kathy and Martin Koncul
- Kathy and Martin Koncul , Savannah , Georgia
Steve I cant tell you how sorry I am. I saw her a few times I. The last few years at St Joseph's and she always came over and spoke..seeing this timeline reminds me of when I arranged the date between you and my Phi Mu sister..you 1 had a wonderful life together and I'm sorry it had to end now. You will be in my prayers Sandy (Chavers) White
- Sandy White, Savannah, GEORGIA
Steve, I'm so very sorry to learn of Rosanne's passing. My thoughts and prayers are with you and your family.
- Klair Kenney Snellbaker , Fort Myers, FL
I am so sorry to hear that Rosanne has left this life too early. My hope is your love and happy memories sustain you. God bless and keep you.
- BJ Thornton (née Murray), Bellingham , WA
A great loss I am so sorry
- Ernie hannah, Savannah, Ga
Stevie, we are so sorry to hear about Rosanne's death. Pleas know our thoughts and prayers are with you and your family now and the days to come. Take care, my friend.
- Chubby & Carol Russell, Indialantic, FL
Steve and Family, you are in our thoughts and prayers. What a sweet person!
- Cecilia Tambon, Savannah, Ga
Steve & Family, I send my deepest sympathy & condolences to you for the loss of Roseanne. May God surround you with strength & comfort now, & in the time ahead.
- Carolyn Sheehan, Tybee Island, GA
As children and teens, Rosanne and I attended the same church and school. She was gentle and kind, and wore a lovely smile. She will be missed. My condolences to her family.
- Pat Abrams Latimer, Jacksonville, FL
Mr Steve, I am so sorry to hear of Ms Rosannes passing. Y'all were the best neighbors (Stillwood Cir) to me as a young girl. Many find memories. My best to you all. Megan Callahan Smith.
- Megan Smith, Savannah, GA
Services under the direction of:
Fox & Weeks Funeral Directors, Islands Chapel
912-898-0900
Visitation

4:00 p.m until 6:00 p.m. on Fri, January 13, 2023

Fox & Weeks Funeral Directors, Islands Chapel
4605 Hwy 80 East (map)


Savannah GA 31410

912-898-0900
Funeral Service

6:00 p.m. on Fri, January 13, 2023

Fox & Weeks Funeral Directors, Islands Chapel
4605 Hwy 80 East (map)


Savannah GA 31410

912-898-0900
A private burial will be held