Celebrating the life of
Dorothy McNutt Lehman
Passed away on January 11, 2023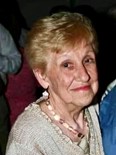 Dorothy June McNutt Lehman, 94, passed away Wednesday, January 11, 2023 at Memorial Health in Savannah, GA. She was born June 5, 1928 in Johnstown, PA to the late William McNutt and Leora (Blough) McNutt.
In addition to her parents, she was preceded in death by her husband, Harold L. Lehman.
She is survived by her three daughters, Suzi Keim (Bill Kuhn), of Lebanon, PA, Barb Green (Ken) of Aiken, SC, and Nancy Monroe (Matt) of New Harbor, ME, her grandchildren, Matt Keim, Steve Keim, Alyson Abbott, Ashley James, Andrew Monroe, Jason Monroe, eight great-grandchildren, and her two sisters, Shirley Wolf, and Connie Kubis (Paul).
A public memorial service will be held on Saturday, February 4th, 11:30 am at Centennial United Methodist Church. A private burial will be held in Indiantown Gap National Cemetery in Annville, PA at a later date.
Remembrances may be made to: Centennial United Methodist Church, 426 Northfork Rd, Johnstown, PA, 15905.
Services under the direction of:
Fox & Weeks Funeral Directors, Hodgson Chapel
912-352-7200