Celebrating the life of
Mildred French Wallace
November 16, 1923 - January 10, 2023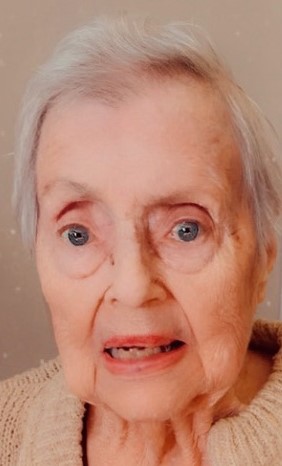 Mildred French Wallace 99, died peacefully on January 10, 2023 at Buckingham South in Savannah.
Mildred was born on November 16th, 1923 in Jacksonville, Florida to Mildred and Theodore French. As a young lady working on Capitol Hill in Washington, DC as a French interpreter, Mildred met and married Lester Hull Wallace. They were married for 71 years until his passing in 2012. Because of her love for children, Mildred founded Busy Bee Nursery School in Arlington in the early 1950's. Later, she bought property in Alexandria, VA and founded Suburban School, where she was administrator till the mid 1970s. She and Les were members of Mount Vernon Place UMC in Washington where they enjoyed lifelong friendships with members of the Rustin Couples SS class. Among her many activities, Mildred was involved in the early meetings of the development of NPR and a Cub Scout den mother. Mildred and Les enjoyed golf and were members of Army Navy Country Club. In the mid 1970's they moved to Pinehurst, NC where they were active in the community and in golf at Pinehurst Country Club. Moving to Pensacola in the late 80's they were members of First United Methodist Church. After Les' death Mildred lived in Savannah where she was lovingly visited by the members of the Care and Share Circle of Wesley Monumental UMC.
Mildred is survived by her three children, Richard Lester Wallace (Susan) of Savannah, GA., Linda Wallace Yohn of Wesley Chapel, FL., Alan Wallace of Doylestown, PA; grandchildren, Keith Yohn, Richard Wallace, Michelle Psyrros, Will Wallace and four great grandchildren.
The family is so appreciative of the loving care Mom received at Buckingham South.
A graveside family service will be held in Pensacola at the Barrancos National (Naval) Cemetery.
Remembrances may be made to Wesley Monumental UMC Care and Share Circle, 429 Abercorn St., Savannah, GA 31401-5043.
GUEST BOOK
Dick and Susan: I send my heartfelt condolences to you on the news of Mildred's passing. She was a lovely, friendly lady who loved making jewelry and her cat. May she rest in peace and may God's perpetual light shine upon her. God bless. Bonnie Delvers
- Bonnie Delvers, Savannah, GA
Thinking and praying for you at this time.
- Toni Chown-Olds, Savannah, GA
Services under the direction of:
Fox & Weeks Funeral Directors, Hodgson Chapel
912-352-7200
Arrangements are incomplete and will be announced at a later date.