Celebrating the life of
Carole L. Tutan
Passed away on January 08, 2023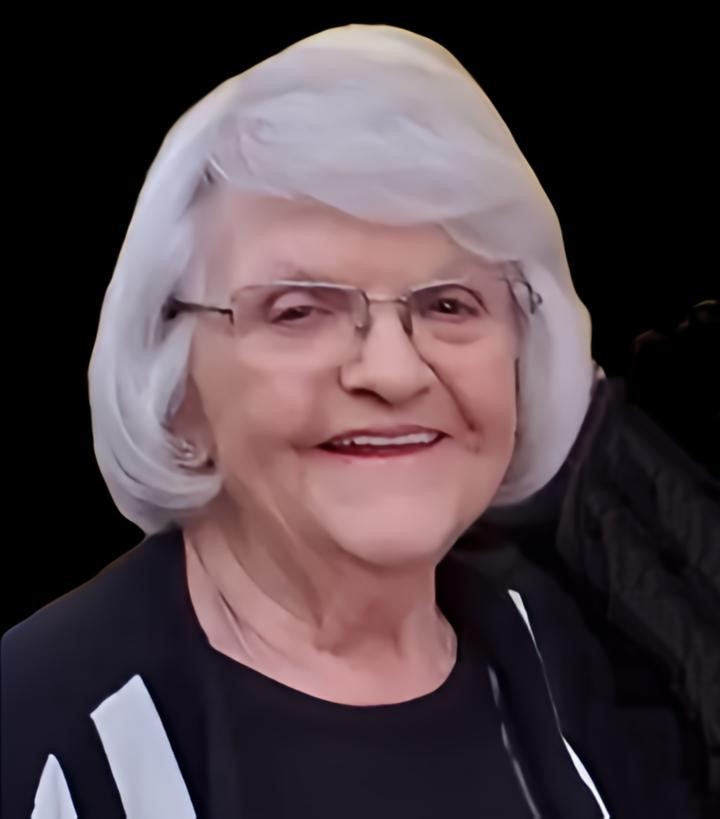 Carole Lamoreaux Tutan, 88, widow of the late George W. Tutan, Jr., died Sunday, January 8, 2023, at her home.
She was born in Schenectady, NY, and had been a resident of Savannah, GA since 1960. Mrs. Tutan graduated from Paris American High School in 1952. She furthered her education at several places including Georgetown School of Foreign Service and Marjorie Webster Junior College. While there, because of her high academic standing, she was chosen to escort President Dwight D. Eisenhower at a White House Conference. She escorted the President to the stage and assisted with seating the governors of the states. Carole was also a Washington Redskins Cheerleader and a Weeki Wachee Mermaid.
After she and George settled in Savannah, she had a career working in the business side of medical offices. She volunteered doing such things as teaching swimming lessons at the boy scout camp, helping out in her daughters' schools, working in their dance programs, sewing costumes and anything else anyone needed, scouting, and numerous opportunities thru church. She loved living on the river and all the fun that entailed. She was a longtime member of St. Thomas Episcopal Church on the Isle of Hope.
Over the last 26 years, Carole has been a volunteer for Hospice Savannah, Inc. logging nearly 10,000 hours. She served in every single area including being a member of the Song Birds. She also volunteered at the Ronald McDonald House and the St. Thomas Thrift Store. She was awarded the George H. W. Bush Point of Light on February 8, 2008. This award goes to individuals who demonstrate the transformative power of service, and who are driving significant and sustained impact through their everyday actions and words that light the path for other points of light. In 2013, she won the Georgia Salute to Senior Service Award. On July 28, 2014, she was recognized as the WTOC Senior Active for her selfless volunteerism efforts. In fact, she was volunteering with Hospice a week before she died.
Surviving are three daughters, Kimberly Anne Tutan, Sonia Sullivan-Clifton (Steve), and Susan Tutan Gonzales; grandchildren, Christopher Coleman Sullivan (Leanne), Gabriella Georgeanna Gonzales, and Catherine Clifton; and two great-grandchildren, George and Michael Sullivan. She also welcomed Jeannie and Jordan Holman as part of her nuclear family.
A Memorial Service will be held Saturday, January 14, 2023, at 3:00 p.m. at St. Thomas Episcopal Church, Isle of Hope, with interment in the Memorial Garden, and a reception following. The service will be live-streamed at https://www.youtube.com/@StThomasIOH/streams
Remembrances may be made to Hospice Savannah, Inc., P.O. Box 13190, Savannah, GA 31416 and St. Thomas Episcopal Church, 2 St. Thomas Avenue, Savannah GA 31406.
GUEST BOOK

A candle has been lit!
- Genie Brazzeal, Savannah , GA
Be comforted by your memories of your mother.
- Talonza Temple-Hunter , Savannah , Georgia
Susan, your mom lived a wonderful and an amazing life, and shared her love with so many people! I am glad I got to meet her several times at Gab's school plays and choir concerts! Please know you and your family are in my thoughts and prayers.
- Jim Williams, Pooler, GA
It was an immense pleasure to meet and know Ms Carole. She was an shining light of a person and the world is a bit darker without her in it. She will be missed.
- Jessica Schroyer, Savannah, Georgia

A candle has been lit!
Deepest sympathies on Carole's passing. She is now amongest the angels!
- Helen R Bostock, Orlando, FL
Kim, Sonia and Susan, having known your mom for a long time. I was honored to have been one of her "adopted kids". I admired her so much for how she gave of her time so selflessly to those who need her most. She offered me a pillar of strength and a strong yet compassionate shoulder to lean (and cry) on when my mom started having the health issues that put her in Azalealand-she, my mom and I would go to lunch when my mom was still able and we would laugh and talk all afternoon-she brightened Mama's life and she became an even more important part of mine. Your mom was a treasure- but I know the three of you knew that and I'm convinced that you are strong, successful, compassionate women because of her! You should know without a doubt that she was welcomed into heaven by George's loving hugs and greeted with smiles and tears of happiness by my mom and Laura! Your mom was one of a kind and I know in my heart, when each of your birthday seasons come around that she will always be right there with you embracing you and urging you to live the rest of your lives to the fullest! I will miss your mom, but every time I see one of you or hug one of you I also know that by extension I will be hugging my precious "adopted mom"! What a spectacular life she lived and what special memories all of you will always carry in your hearts. We love all of you! Theresa and David Turner
- Theresa and David Turner, Lecanto, FL
What a wonderful life Carol lived! She will be sadly missed by many. Thoughts and prayers to all of her family members.
- Sarah Hardee Nichols, Savannah, Ga
What a wonderful life Carol lived! She will be sadly missed by many. Thoughts and prayers to all of her family members.
- Sarah Hardee Nichols, Savannah, Ga
What a wonderful life Carol lived! She will be sadly missed by many. Thoughts and prayers to all of her family members.
- Sarah Hardee Nichols, Savannah, Ga
Please accept our sincere condolences. Miss Carole will be missed by many. She was a compassionate hospice volunteer and a truly thoughtful lady. Although our time with her was short, she will be remembered with great fondness.
- Megan and Vincent Jones, Savannah, Ga
The family has my deepest sympathies for your loss. May God's grace comfort you while you mourn your loss.
- Michael Mullings, Savannah, GA
Carole was a tireless volunteer serving with Hospice and the Ronald McDonald House. Heaven certainly gained an earthly angel when Carole arrived. Many thanks for her service and may her family find comfort in her efforts for others. Prayers for peace in the days ahead.
- Lisa Dean, Savannah, GA
Services under the direction of:
Fox & Weeks Funeral Directors, Hodgson Chapel
912-352-7200
Memorial Service

3:00 p.m. on Sat, January 14, 2023

St. Thomas Episcopal Church
2 St. Thomas Ave. (map)


Savannah GA 31406