Celebrating the life of
Lucille Dulohery Behr
June 23, 1940 - January 05, 2023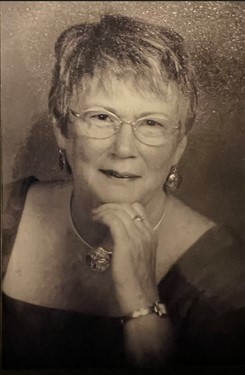 Lucille "Lucy" Marie Dulohery Behr of Savannah, GA, died peacefully January 5, 2023, at the age of 82. Lucy was born June 23, 1940, to Cornelius Jerome and Mary Clare Dulohery. She lived her entire life in the beautiful city of Savannah, GA, where she graduated from Sacred Heart Catholic School, St. Vincent's Academy, and the nursing program at St. Joseph's Hospital. She was a member of the Ladies Ancient Order of Hibernians, founding member of the Daughters of Ireland Savannah, and an active member of St. Francis Cabrini Catholic Church. As a registered nurse and a volunteer for several organizations, Lucy was a servant to many during her lifetime. Lucy was predeceased by two siblings, Jerry Dulohery and Josephine Dye, and is survived by her sister, Clare Frew. In addition, Lucy is survived by her four children, Leon Behr (Amy), Michael Behr (Julie), Ann Marie Atkinson, Margaret Sheehan (Leo), nine grandchildren (Beau, Megan, Taylor, Lindsey, Caroline, Allen, Matthew, Gracie, Mary Kelly), and three great grandchildren (Caroline, Campbell, and Drew).
Visitation will be held on Wednesday, January 11, 2023 from 5:00 p.m. until 7:00 p.m. at Fox & Weeks Funeral Directors, Hodgson Chapel with a rosary service to begin at 6:00 p.m.
Mass of Christian Burial will be held on Thursday, January 12, 2023 at 11:00 a.m. at St. Frances Cabrini Catholic Church with Rev. Gabe Cummings and Rev. Ronald Gatman concelebrating. A reception will be held in the church social hall immediately following the Mass. In lieu of flowers, a donation to St. Frances Cabrini Catholic Church is appreciated.
GUEST BOOK
I'm sorry to hear of Lucy's passing. I have many fond memories of her at SVA and St Josephs. Although Lucy was a year ahead of my class we made her an honorary member and she attended our reunions. May she rest in peace with Our Lord in Heaven.
- Mary C Looney, South Lyon, MI
Deepest sympathy for the Behr and Dulohery family.Lucy was a good friend,neighbor and coworker for many years and she will be missed by many friends. I will miss her.
- CAROLYN Louise EMERICK, SAVANNAH, GA

A candle has been lit!
Dear Children: I am your mother's second cousin, and I've known her all my life even if we didn't get together much, and I am grieved at her passing. My mother Margaret Bischoff Barton was your grandmother's first cousin and great friend. (In fact, my parents and your grandparents May Clare and Cornelius were good friends). I remember them with great affection. A few years ago we had a great gathering of us cousins at your Aunt Margaret's house at Tybee. I'm sending you - I hope - a picture of that happy occasion. Love, Peggy Driggs - Easton, Maryland
- Margaret Barton Driggs, Easton, MD
My deepest sympathy to the family and loved ones of Miss Lucy. She was a wonderful lady. She had a great sense of humor and a beautiful smile.
- Megan Gandy, Savannah, Ga
I was so sorry to learn of Lucy's death. My thoughts and prayers are offered for Lucy and her family.
- Mary Anne Butler, Tybee Island, GA
Leon, Michael, Ann Marie and Margaret, our sincere condolences on your Mom's passing. So sorry we were not able to attend the services. Your Mom was one of the nicest persons we have ever met. So much enjoyed talking to her at different events long after we were neighbors on 48th Street. Will be thinking of and praying for you all during this difficult time. Patty and Tom Anglin
- THOMAS ANGLIN, SAVANNAH, Georgia
Services under the direction of:
Fox & Weeks Funeral Directors, Hodgson Chapel
912-352-7200
Mass of Christian Burial

11:00am on Thu, January 12, 2023

St. Frances Cabrini Catholic Church