We have been made aware that families being served by Fox & Weeks are being contacted by individuals requesting payment over the phone. Fox & Weeks will not contact a family requesting payment over the phone. Please contact the Savannah Police Department immediately if you are contacted and asked to make payment over the phone. Please contact Fox & Weeks if you have any questions.
Celebrating the life of
Freddie Bruce Arnsdorff
Passed away on January 07, 2023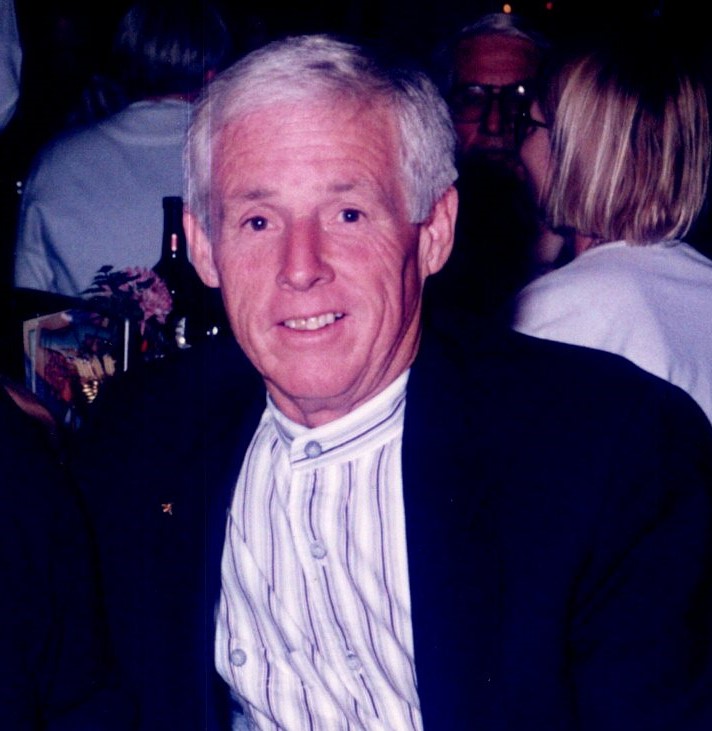 Freddie Bruce Arnsdorff, 79 died peacefully at home on Saturday, January 7, 2023.
The lifelong resident of Savannah was the eldest son of the late Loyce and Evelyn Arnsdorff. After graduating from Savannah High School in 1961, Bruce started his career at the telephone company and enlisted in the GA Army National Guard.
Bruce married his high school sweetheart, Nancy Peavy in 1965. They spent 55 years happily married and enjoyed a beautiful life together. Not only was Bruce a devoted husband, but he was also an incredible father to their four children, Scott, Hank, Becky, and Andy. Bruce was extremely proud of his kids and remained their number one fan even into adulthood.
In 1971, Bruce went to work for W.P. McCuen Electric, Inc. where he obtained his Master Electricians license from the State of Georgia. Bruce was a longtime member of IBEW Local 508 and after 30 years of electrical experience, Bruce formed YBL Communications where he worked until his retirement. In 1972, Bruce and Nancy opened and managed Charlie Browns Club House Daycare Center.
Bruce enjoyed playing sports and was an avid softball player. After playing for many local teams, he began coaching several little league football and baseball teams. He later joined the Georgia Umpire Association.
Bruce was a member of the Sons of the American Revolution, Salzberger Society, and the Chatham Artillery. He was a president of Directors Staff of Alee Temple Shrine, a former officer of American Legion, Post 36 and past officer of 48 and 40, past president of BC Athletic Association, and past president of the Irish Jasper Greens. Bruce was a 37-year member of the St. Patrick's Day Parade Committee where he served on the executive committee and was the parade adjutant for two years. He also served as a Reserve Deputy under Sheriff Walter Mitchel.
In addition to his wife and his parents, Bruce was preceded in death by his brother, David.
Surviving are four children Scott, Hank (Sheila), Becky (Dennis), and Andy; grandchildren, Rhonda, Summer (Kyle), Kathleen, Tricia (Allen), Becca, Jessica (Dylan), Sammie, Audrey, Allie, and William; his great-grandchildren, Ava, Briar, Chip Beau, Payton, Carter, Tristan, Tivoli, Dean, Colton, Liam, Evan, Delaney, and Dakota; his sister, Jane; a niece, Pam (Rocco); grandniece, Christina; and several cousins, family and friends that will miss him dearly.
Visitation will be from 6:00 p.m. until 7:00 p.m. on Thursday, January 12, 2023 at Fox & Weeks Funeral Directors, Hodgson Chapel. A graveside service will be held at 11:00 a.m. on Friday, January 13, 2023 in Forest Lawn Memory Gardens.
GUEST BOOK

A candle has been lit!
GOD SPEED BRUCE ,WE GOING TO MISS YOU,MAY HE RIP MELL FAMILY
- JOHN MELL, Savannah, Georgia
RIP Bruce. My prayers for you and your family
- Jo Powell, Bloomingdale, Georgia
RIP Bruce! Our thoughts and prayers for the family! George and Judi Althen
- George Althen, Savannah, Georgia
Although I was a friend of Nancy, I didn't know Bruce very well; however my deepest sympathies to the family.
- Linda Logue Bowers, Savannah , Ga
Sorry to see that Bruce had passed away. Serve on the St. Patrick's Day Parade committee with Bruce and had many good times. He was a great guy. Rest In Peace old friend and prayers to his family.
- Bob White, Greensboro , Ga
Rip Bruce condolences to the family
- Hairston family, Savvanah, Georgia
My thoughts, prayers and love to you all. Mr Bruce was a wonderful man and was loved by all who met him. I'm so thankful to have known him and each of you all these years. May he rest in peace and may God's perpetual light shine upon him.
- Christine E Sheppard, Springfield, GA

A candle has been lit!
Prayers & condolences galore! Mr. Arnsdorff was a great beloved man, always with a great attitude!!
- Shel & Cindy Brennan, Savannah, GA
Bruce will be dearly missed by all.A true gentleman and dear friend. May he rest in peace with the Lord, Until we meet again.God Bless.
- Tim Ansley, Savannah, Georgia
You are in our thoughts and prayers. Colleen
- Colleen Rovolis Humphries, Savannah, GA
My heartfelt condolences to a man I was proud to call a friend. My first job in the electrical trade was with Bruce at McCuen Electric. He was so much fun to be around and didn't hesitate to put me in my place, if needed. I won't cry because he's gone, I will only smile because he was in my life. Godspeed my friend
- Perry A. Zittrauer, Savannah, GA
I'm so very sorry for the loss of your dad. My heart goes out to you all. Love and hugs..
- Donna Johnson, Savannah, GA
We are sad that Bruce has left us, but happy he is made whole again and in the presence of so many loved ones gone before him. Rest in peace dear cousin. Our thoughts, prayers and love are with his family. Love, Larry and Cecile
- Cecile Kennedy, Anderson, SC
Prayers and condolences to the family. Your dad had a great spirit and was always full of joy. It was blessing and honor to have known him.
- Pamela, Robert, and Caroline Cole, Sugar Hill, GA
My deepest sympathies.
- Michael Cope, Pooler, GA
To the Family of Bruce, I send my deepest sympathy & condolences for your loss. I will always remember your parents for their kindness & the laughter shared. God bless.
- Carolyn Sheehan, Tybee Island, GA
Services under the direction of:
Fox & Weeks Funeral Directors, Hodgson Chapel
912-352-7200
Visitation

6:00 p.m. until 7:00 p.m. on Thu, January 12, 2023

Fox & Weeks Funeral Directors, Hodgson Chapel
7200 Hodgson Memorial Drive (map)


Savannah GA 31406

912-352-7200
Graveside Service

11:00 a.m. on Fri, January 13, 2023

Forest Lawn Memory Gardens
315 Greenwich Road (map)


Savannah GA 31404