Celebrating the life of
Thurman Horace Howard
August 23, 1938 - January 04, 2023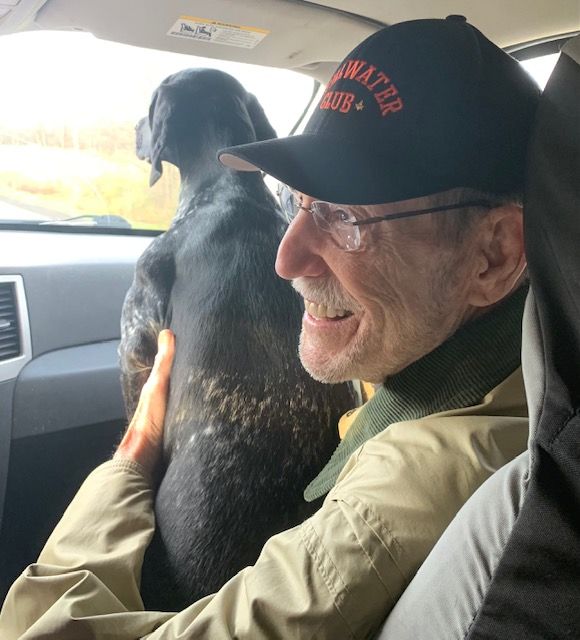 On January 4, 2023, Thurman H. "Sonny" Howard passed away peacefully at the age of 84. He was born on August 23, 1938 in Savannah, GA to Marcus H. and Ernestine B. Howard. They raised two sons, Marcus Jr. and Sonny. During his career, he worked in several capacities for the Central of Georgia, Southern, and Norfolk Southern Railroads. He was a member of the Georgia National Guard.
On August 23,1956 Sonny married the former Ann Lee Whitehurst and they raised 3 children.
In 1969, while serving as Trainmaster in Lexington, KY, he was commissioned a "Kentucky Colonel" by the Governor of Kentucky, Louie B. Nunn. Kentucky Colonel is the highest civilian title of honor bestowed by the Commonwealth of Kentucky. He is a past president of the Forest City Gun Club and was an avid skeet shooter and hunter. His favorite pastime was hunting wild turkey, grouse, and deer in upstate New York with his dear friend and hunting companion, Andy Elder.
Sonny was a Master Mason at Bryan Lodge 303 and an active member of the Shriners for many years. After retirement, he volunteered to transport children to and from specialized surgical centers around the country. He was passionate about helping children with unique needs and supporting their families.
Sonny was preceded in death by his parents and his brother. He is survived by his wife, Ann Lee, his three children, Butch (Jane) Howard, Lee Ann Leary, and Ruth (Walter) Ballew of Savannah, GA, seven grandchildren Joseph (Michelle) Leary, Sarah (Chris) Ervin, Kathryn (Phillip) Bray, Lee Howard, Thomas Ballew, Elizabeth Howard, Jacob Howard, and 5 great grandchildren.
The family would like to thank the entire staff at Spanish Oaks for the excellent care Sonny received in the last days of his life.
A memorial service will be held at Fox & Weeks Hodgson Chapel on January 11th at 11am. The family will receive visitors at 10am. In lieu of flowers, please send contributions to Shriners International Hospitals for Children.
Psalm 139:9-10
If I rise on the wings of the dawn, if I settle on the far side of the sea,
even there Your hand will guide me, Your right hand will hold me fast.
GUEST BOOK
Sending my condolences.
- Rebecca Nostrant, Jacksonville , Florida
Sonny was good people. Our thoughts are with the family.
- Mills and Julia Morrison , Savannah, Ga
We know Sonny will be missed. We pray for the Lord's mercies upon you, Ann Lee and your extended family in his absence.
- Dan and Linda Breen, Savannah, GA
Thoughts & Prayers to your family. Phyllis Helmly Alford
- Tommy & Phyllis Alford, Savannah, GA
God bless your family and comfort you through through your loss.
- Chris Balmes Pendleton, Fort Worth, TX
Services under the direction of:
Fox & Weeks Funeral Directors, Hodgson Chapel
912-352-7200