Celebrating the life of
Robert (Bob) August Bebon
December 01, 1956 - January 01, 2023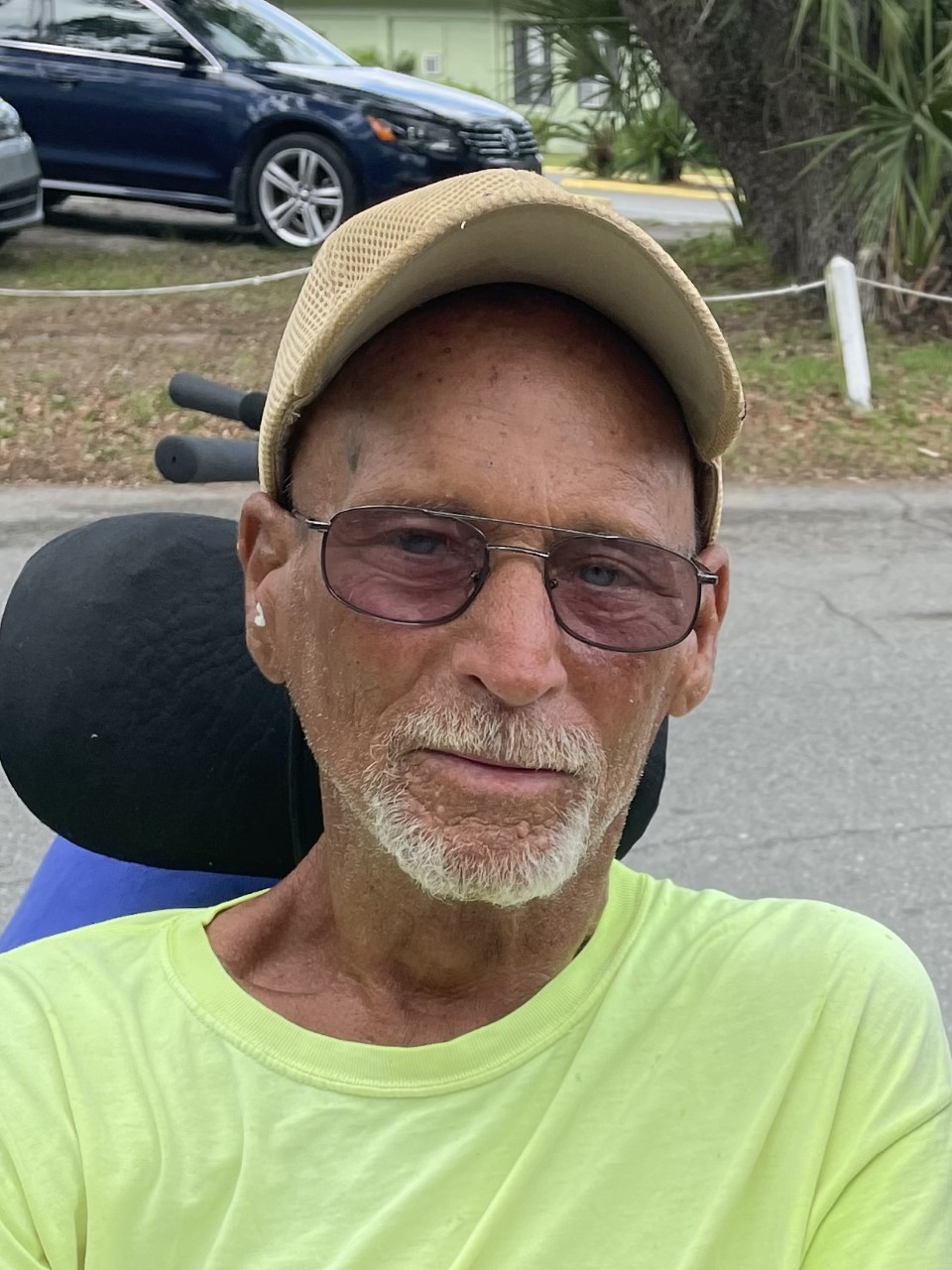 Robert August Bebon (Bob), 66, of Tybee Island, GA, entered into peaceful rest on Sunday, January 1, 2023. Bob was born December 1, 1956 in Bridgeport, CT. Bob is survived and missed by his loving children. Heather Chappa and her husband, Michael, of Newtown, CT, and Nicholas Bebon and his wife, Alysha, of Ansonia, CT. Bob is also survived by his six grandchildren, who he adored more than anything, Jack, Emma, Sam, Austen, Jase and Evelyn. He is further survived by his siblings, Laura Razowski, Arthur Bebon, Donna Kostenko and Audra Correll, as well as his sister-in-law, Pamela Bebon and several nieces, nephews and cousins. Bob was predeceased by his father August Bebon and his mother Margaret Girard.
An accident in 2010 left him as an incomplete quadriplegic but even this could not stop him! Bob could be found most days at the Second Street beach ramp taking in the sun, listening to the waves and talking with the many locals and tourists that would call him friend. Prior to the accident, Bob could be found snowmobiling or hunting at "The Cabin" and boating and fishing on the Housatonic where he enjoyed all the experiences of the boating lifestyle.
Private services will be held.
Donations for spinal cord injury can be made to Shepherd Center in Atlanta, GA, at https://www.shepherd.org, where Bob spent many months.
GUEST BOOK

A candle has been lit!
We are saddened to hear of the loss of our dear friend Bob. He was our boardwalk buddy for the past several years and we always enjoyed our talks with him. My husband and I will dearly miss him and we will always remember him. We hope he's in heaven having fun on a boat in heaven's ocean. We love you Bob ❤️
- Denise and Jim Fair, Fayetteville, GA
I was heart broken when I heard the news last Saturday about Bob's passing. I had left several messages on Bob's phone at Christmas and after New Years. I haven't been down to the beach for a couple of months, so I was trying to connect with my friend to see how he was doing. I have a place just up the road from where Bob goes up to the boardwalk. I stop to talk with Bob all the time and loved the time we had to share our stories. Bob was always so engaging and thoughtfully listened to everything I told him. I knew that, because during later conversations he would remember the things we talked about. It was awful during Covid when he couldn't come out. I used to bring him an egg sandwich, or a pizza.... and we had to talk through the crack in the glass door at his place. He just wanted to get out. It was such a joy to see him back in his spot. I will always say "Hey Bob" when I walk past his spot.... like I did on Saturday. Bob doesn't need his wheelchair anymore. He can fly!
- Jim Fair, Fayetteville , Georgia
Services under the direction of:
Fox & Weeks Funeral Directors, Hodgson Chapel
912-352-7200